Learn rigging fundamentals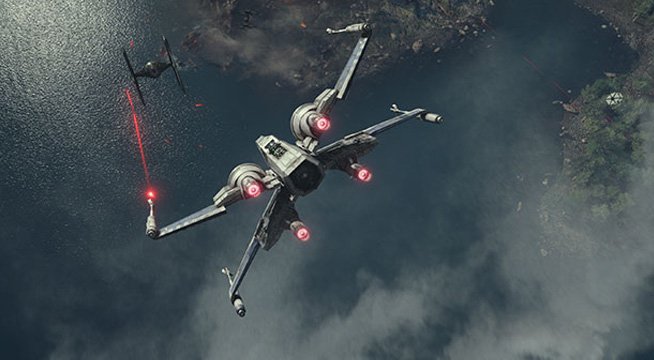 This course is an introduction to rigging. We'll explore how digital characters are brought to life using simple controls. We will start by looking under Maya's hood to understand how the system of nodes works, moving onto the basics of rigging and completing our very first project. The goal for the first weeks is to learn the fundamental rigging concepts that can be applied on every project

After completing a few projects–which include a shark rig, a spaceship rig and a rope sim rig–we will work on a bigger project which will be divided into modules. As a matter of fact, each week we will focus and learn how to rig a specific module, how to combine them together, and how to assemble the whole setup into a master rig. At the end of the course we will add more details on our main project using nCloth and rigids. You will develop rigging skills and knowledge currently used in the visual effects industry.



Assignment
Due each week. Expect to spend 10-20 hrs/wk viewing lectures, Q&A, and time on assignments.
PREREQUISITES
Basic knowledge of 3D software and scripting
MATERIALS
Maya or 3D equivalent program
The more you know, the better.
Week #1
Fundamentals of Rigging and Modeling
Welcome to Introduction to Rigging | What is Rigging? | Naming convention | Maya modeling tools | Joints, joint orientation
Week #2
Fundamentals of Rigging Part 1
Matrices | Under Maya's hood | Maya rigging tools
Week #3
Fundamentals of Rigging Part 2
Node editor | Connection editor | Constraints | Expressions
Week #4
Fundamentals of Rigging Part 3
IK Spline handle, part 1 | Deformers
Week #5
Body Rigging: Torso
Preparing our custom rigging shelf | Anatomy of the torso | Biped skeleton | IK Handle Spline, part 2 | Rigging the torso
Week #6
Body Rigging: Neck and Head
What is a space switch? | Coding a custom space switch script | Anatomy of the neck and head | Rigging the neck and head
Week #7
Body Rigging: Arms, Hands, and Fingers
Blending chains setup | Coding a custom blending chains tool | Anatomy of the arms, hands, and fingers | Rigging the arms, hands, and fingers
Week #8
Body Rigging: Legs and Feet
Anatomy of the legs and feet | Reverse foot setup | Rigging the legs and feet | Finalize the modules
Skeleton: assemble the whole rig | What is the skinning? | Skinning tools
Week #10
Fundamentals of Ncloth and Rigids
What is nCloth? | Basics of nCloth | Flag sim rig | Adding details with nCloth and rigids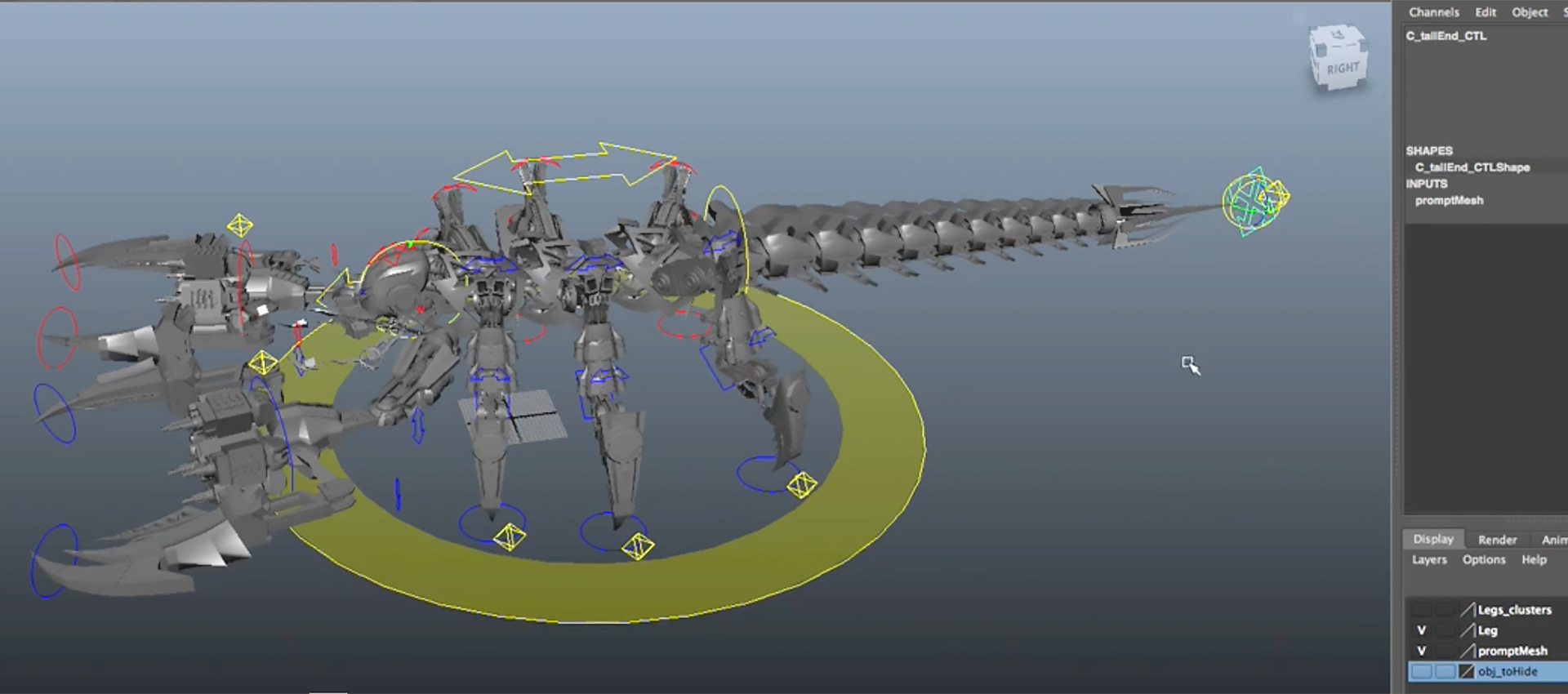 PRICING SCHEDULE
Even though our courses are the most affordable for the quality of education, these finance options allow you to focus on your goals instead of the barriers that keep you from reaching them.
Fall TERM REGISTRATION
Now Open
Jul 19, 2023 - Oct 09, 2023

What makes this learning experience unique?
PERSONALIZED FEEDBACK
Receive personalized feedback on all assignments from the industry's top professionals.
LIFETIME ACCESS
Enjoy lifetime access to the spectrum of course content, including lectures, live Q&As, and feedback sessions.
CERTIFICATION
Show off your Certification of Completion when you turn in 80% of course assignments.
FLEXIBLE LEARNING
Learn anywhere, anytime, and at your own pace with flexible, online course scheduling.
Testimonials
He is a great teacher! We know he was busy with his job but even though he had other commitments, he always answered our questions and helped us find solutions.
Michelle
I definitely have a solid foundation for rigging that I can build upon whereas prior to this I had only a passing understanding of it. Feel more confident but know there's still a ton to learn.
Tim
Rigging was always a weakness for me, since I knew very little about it. This course has helped a great deal in that regard.
Matt
Need guidance? We're Here to Help.
We can help with admissions questions, portfolio review/course recommendations!
What are you interested in?