Create polished characters for film and games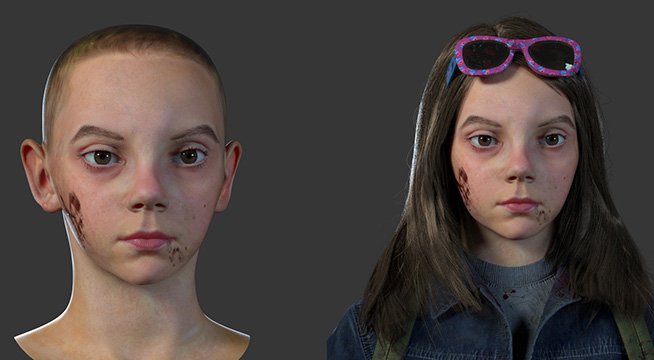 The objective of this class is to understand character creation for film and game cinematics in terms of a characters profile, and its ultimate purpose in a composition or narrative. Each week we will focus on a different aspect of character construction and explore the technical ways of assembling a final character. We will begin by analyzing and assessing various reference materials prior to initial sculpting. Then the class will dive into the fabrication of hard surface components, clothing, and other accessories needed to finish out/polish a high-poly asset. From there, the emphasis will then switch over to surfacing your character using advance painting and shading techniques. These will include look-development of skin, metal, and various other material shaders prior to outputting final renders. Finally, we will end the course with discussions on and demonstrations about color theory, render manipulation, and post processing.
Registration Period
Jul 19, 2023 - Oct 09, 2023
Course Start
Oct 01, 2023
Assignment
Due each week. Expect to spend 10-20 hrs/wk viewing lectures, Q&A, and time on assignments.
PREREQUISITES
Must have intermediate knowledge of Zbrush, Maya, or Max. Recommended course prereqs: Anatomy for Production, Character Texturing for Games in Substance, and Hair Creation for Games
MATERIALS
Maya (or equivalent), Mudbox (or equivalent), Arnold (or equivalent), ZBrush, Marvelous Designer, Substance Painter
The more you know, the better.
Reference collection and analysis | Blockout Model



Week #2
Head Sculpt and High Frequency Detail
Establish primary forms | UV map the face | Use ZWrap to project TextureXYZ detail | Process and cleanup TextureXYZ data | Apply detail to head mesh


Week #3
Head Sculpt, Initial Texture, Test Render
Bridge sculpt between low Subd and High Frequency Detail | Apply additional details to sculpt (scars, burn marks) | Demo displacement extraction to 32bit EXR format | Apply first pass color textures | Setup initial Maya lookdev scene to test displacements and basic textures


Week #4
Eyeballs & Head Finalization
Eyeball modeling, texturing and shaders for realistic eyeballs | Align eyes | Add water line | Finalize head textures and shaders | Demo gloss map creation and additional maps | Exploration of dual lobe specular for skin


XGen in Maya | Curve generation, XGen parameters | Modifiers for noise, clumping | Look at shader parameters and how to approach color and variation


Week #6
Clothing & Accessories
Start in Marvelous and push clothing to 50-70% completion | Move mesh out to Zbrush / Maya to create clean topology and UVs | Use new and clean topology to continue sculpting clothing | Model and UV accessories / gear | Demo different modeling techniques with emphasis on creating clean, organized meshes


Week #7
Sculpting and Prep For Painter
Pipeline considerations before sculpting | Sculpt and Detail the character in ZBrush | Extract Displacements in ZBrush | Decimate Meshes for Painter | Assemble Maya Scene | Export to Painter


Blockout basic colors and roughness in Painter | Texture Paint different surface types in Painter


Week #9
Shader Development and Test Renders
Start to assemble final scene | Gather assets, organize scene | Apply shaders and begin plugging in maps | Cloth shader setup | Leather shader setup | Metallic elements shader setup


Week #10
Final Renders, Post Processing and Presentation
Look at different types of lighting techniques | Demo of HDRI based lighting | Demo of Studio Lighting using area lights | Discuss light properties (falloff, light size, light distance) | Discuss cameras and camera properties (depth of field, shutter, aperture) | Final render settings | Output final renders | Post processing in Photoshop / Lightroom | Discuss production techniques and how compositing is used even though this course won't go into render layers and compositing | Discussion on presentation in a portfolio (what to show, what not to show, breakdowns etc)


STUDENT GALLERY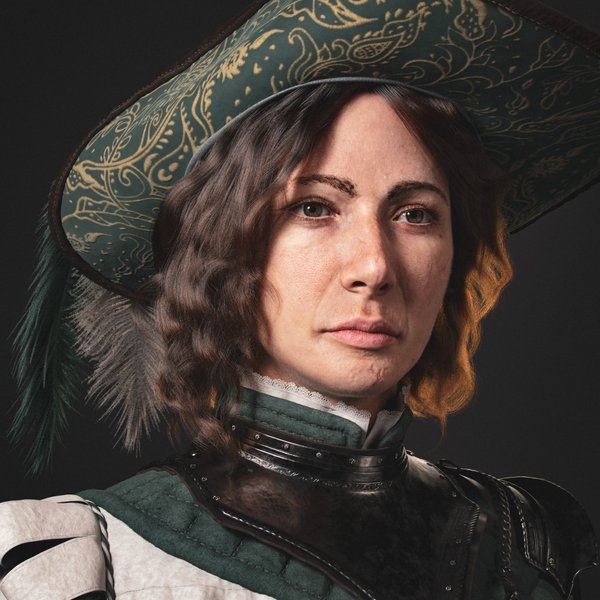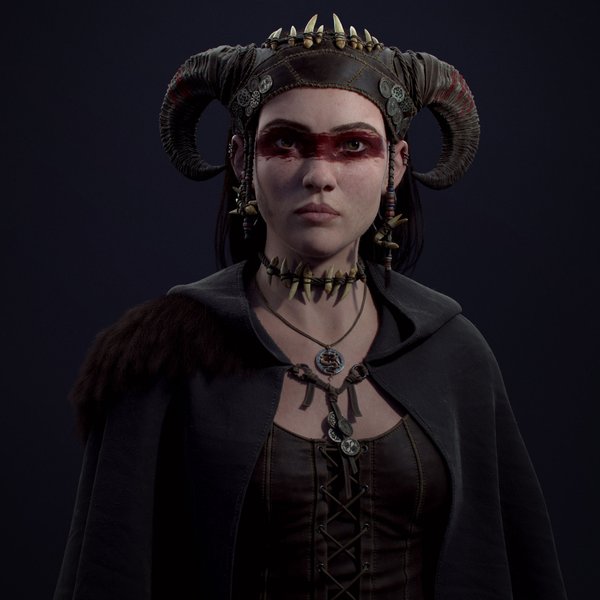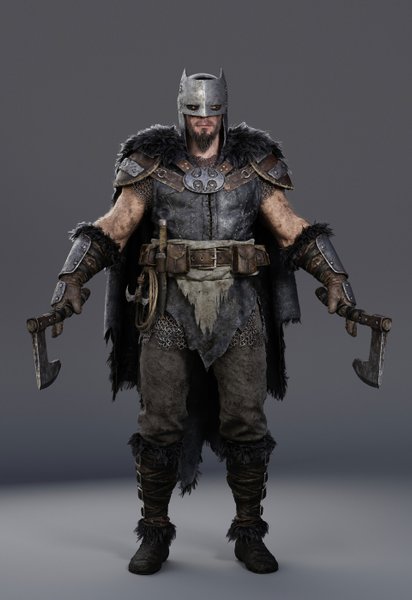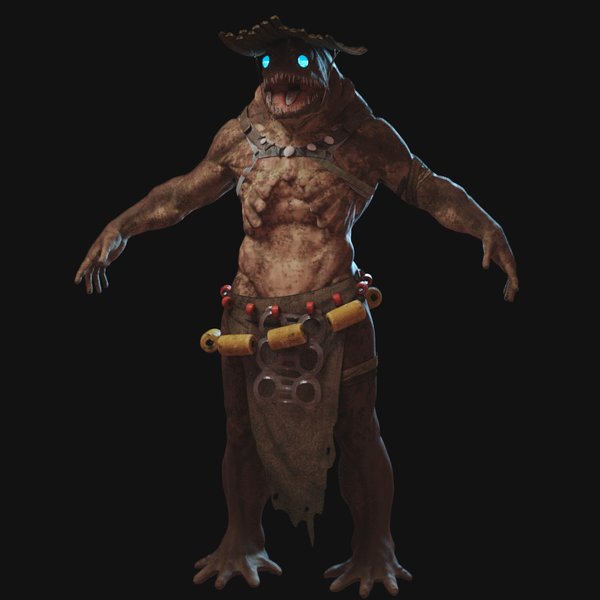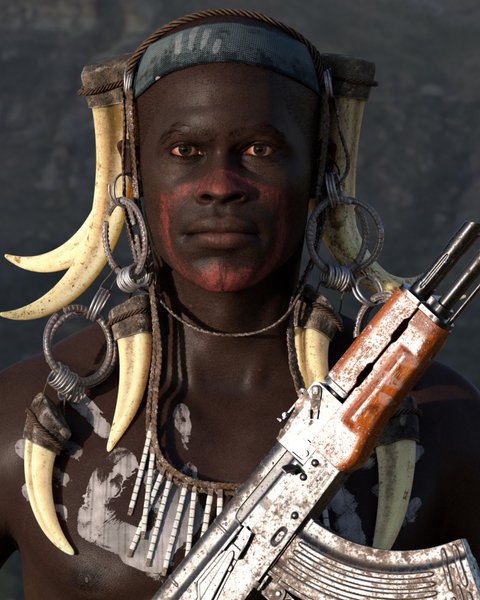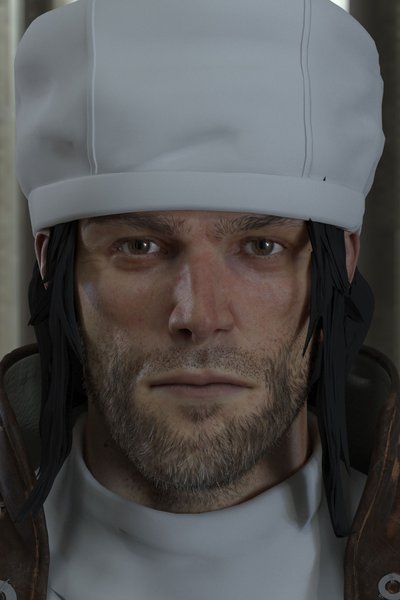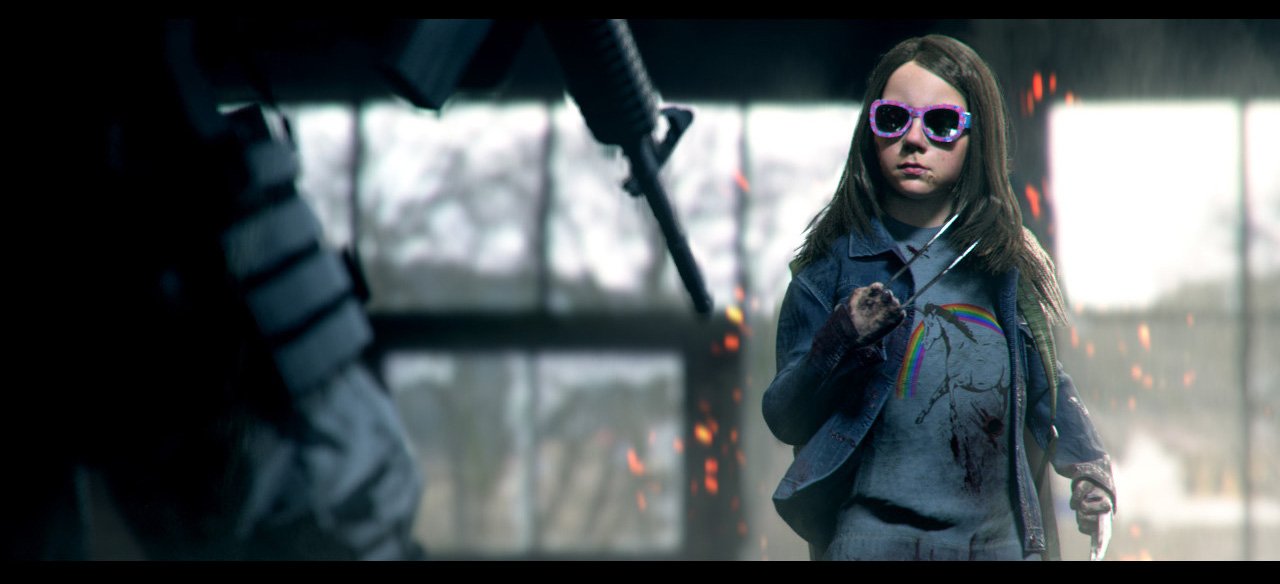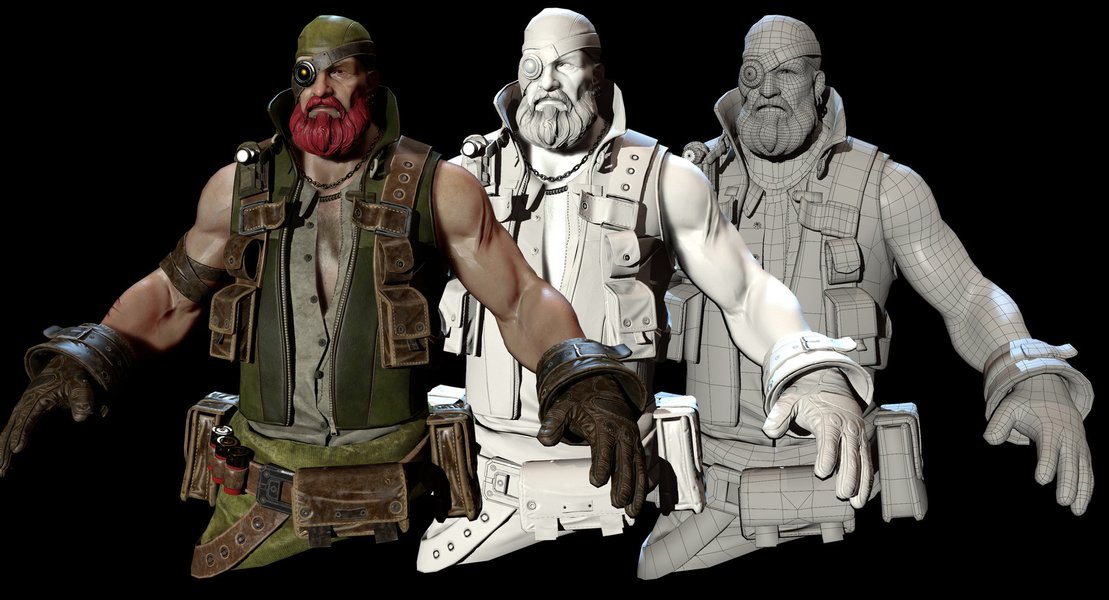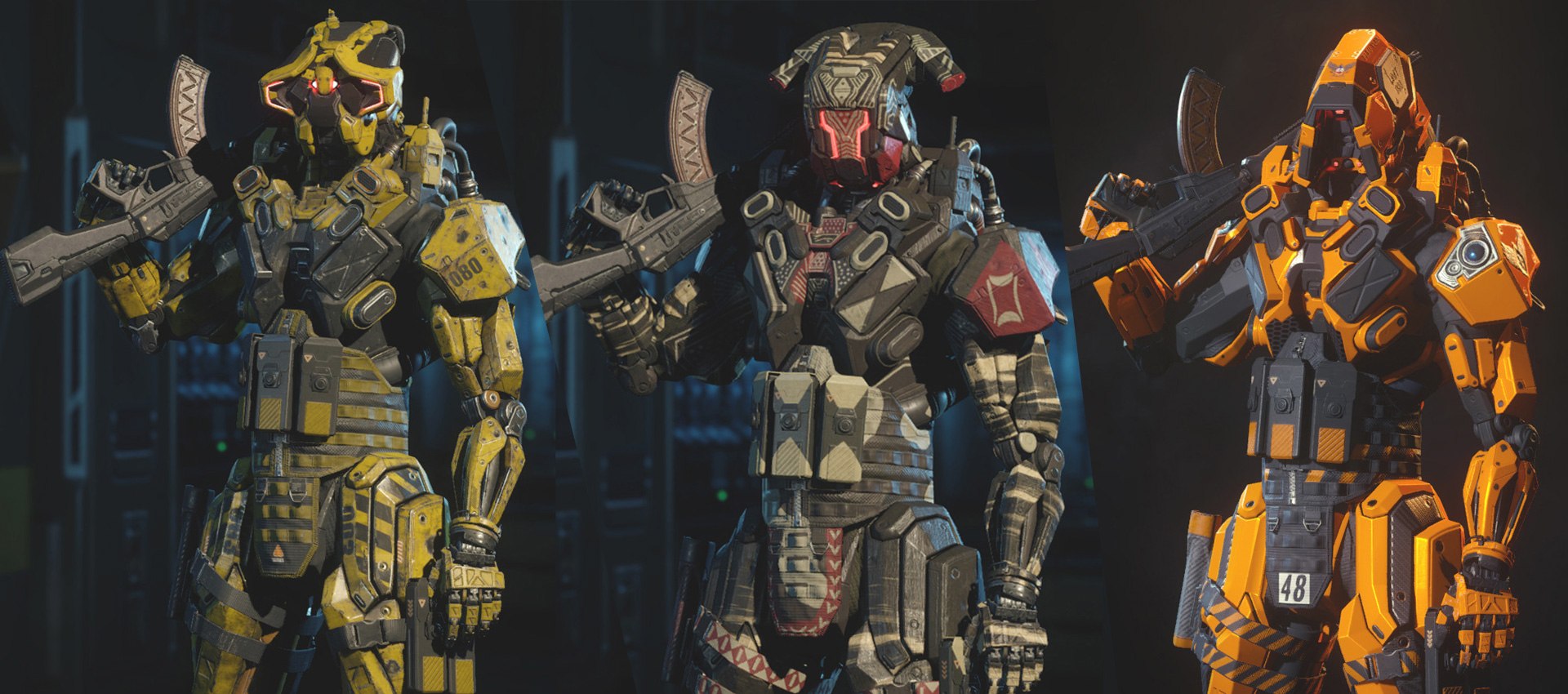 Unleashing your creative potential

Senior Character Artist
Course Start: Oct 01, 2023
Pete is a Los Angeles based senior character artist with both video game and film experience. His skillset revolves around high to low poly modeling, texture painting and look development. He is currently working at Treyarch. His past work includes all of the titles Call of Duty: Black Ops franchise, James Bond: Quantum of Solace, Underworld: Evolution and Night at the Museum. His software of choice are Maya, Mudbox, Zbrush, Substance Painter, Marvelous Designer and Photoshop.
Instructor's Gallery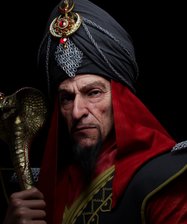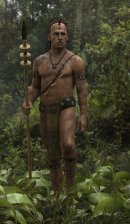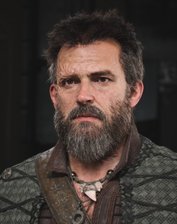 Senior Character Artist
Course Start: Oct 02, 2023
Mario is currently a senior character artist at Hidden Path Entertainment. Mario has worked on characters and creatures for film and games and some of his contributions have been featured in Eternals, Doctor Strange Multiverse of Madness, Call of Duty Vanguard, Aquaman 2. Mario has worked on all aspects of character creation from concept to modeling, texturing/ look dev, groom/hair cards, integration. Recently Mario has transitioned from film to games and is enjoying his time working in games. In his free time he enjoys listening to heavy metal while working on personal projects. Mario is also teaching friends and family members the ways of 3D art.
Instructor's Gallery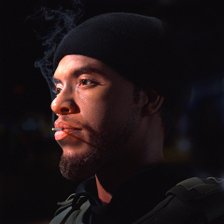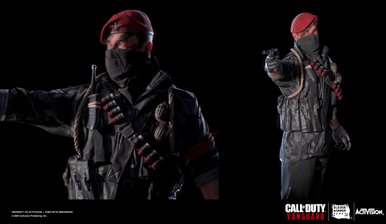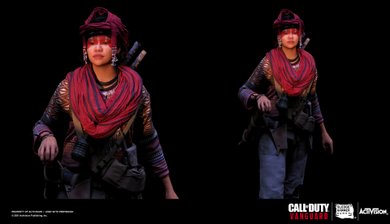 PRICING SCHEDULE
Even though our courses are the most affordable for the quality of education, these finance options allow you to focus on your goals instead of the barriers that keep you from reaching them.
Fall TERM REGISTRATION
Now Open
Jul 19, 2023 - Oct 09, 2023
COURSE BEGINS on Oct 01, 2023

What makes this learning experience unique?
PERSONALIZED FEEDBACK
Receive personalized feedback on all assignments from the industry's top professionals.
LIFETIME ACCESS
Enjoy lifetime access to the spectrum of course content, including lectures, live Q&As, and feedback sessions.
CERTIFICATION
Show off your Certification of Completion when you turn in 80% of course assignments.
FLEXIBLE LEARNING
Learn anywhere, anytime, and at your own pace with flexible, online course scheduling.
Testimonials
The course as a whole helped me improve so much. Learned how to use the tools correctly with efficient workflows and can't wait to continue to work on my art.

Jordan
There was an incredible amount of technical information crammed into the course and I learned an unbelievable amount in a very short time which was just what I was looking for.

Lorraine
This course was excellent. I have been an environment artist for many years and learning more about the character pipeline was awesome. Character work is significantly different than environment work and the course was very challenging for me.

Jared
Learned how to use multichannel textures in Mudbox and also detailed clothing modeling. Also, Pete has a great eye and provided really positive and helpful critiques for submitted work.

Eugene
It's been the best character class I've taken and I've taken many. Knows the material very well and sets the bar high which helps with my improvement.

Mario
Would definitely recommend this course to anyone that has a good experience with 3D Characters and wants to take their skills to an expert level.

Emmanuel
This course for me is a whole new level, on certain aspects, such as using interactive grooming rendering in maya and arnold, specially the workflow of of skin detailing process.I have learned so much, I feel more complete as an artist.

Erol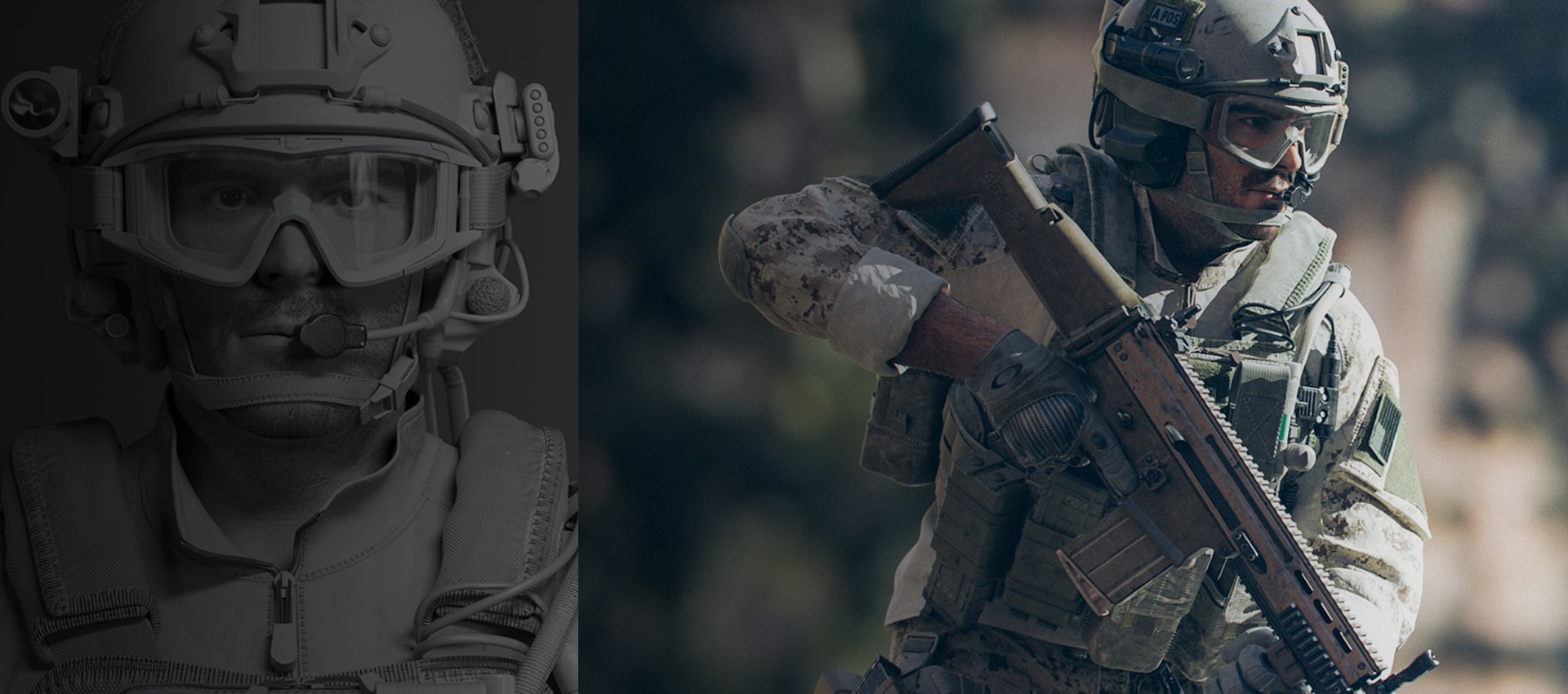 Need guidance? We're Here to Help.
We can help with admissions questions, portfolio review/course recommendations!
What are you interested in?