Learn to sculpt the human face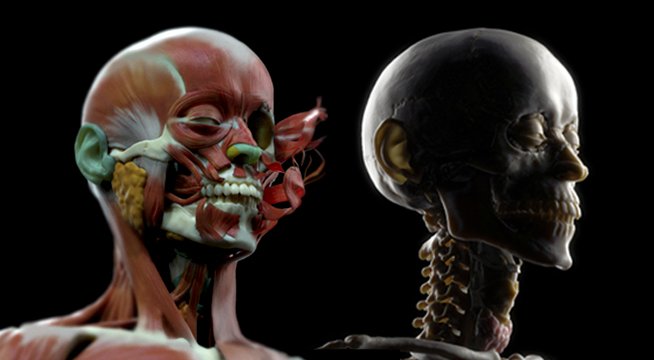 During this course, students will learn what makes the face look as it does—the underlying structures of the skull, muscles, fat tissue, and other structures such as glands which create and affect the forms of the face. Without a base mesh, but starting from scratch to get a better understanding of all the layers laid on top of each other. Once that knowledge is established, we will go deeper into what makes the portrait alive and tell a story.
Registration Period
Jul 19, 2023 - Oct 09, 2023
Course Start
Oct 02, 2023
Assignment
Due each week. Expect to spend 10-20 hrs/wk viewing lectures, Q&A, and assignments
PREREQUISITES
Intermediate sculpting or drawing knowledge. Course Pre-req: Intro to Production Modeling, Zbrush for Concept & Iteration, and Anatomy for Production
MATERIALS
Zbrush, a graphics tablet with a digital pen — no mice allowed :)
The more you know, the better.
Introduction | Going over anatomical references of the skull and neck bones, and explaining the benefits of learning what is "under the hood"
Week #2
Cartilage, Eyes, and Glands
Further examining anatomical references of cartilage, eyes, glands
Week #3
Head & Neck Muscles and Fat Compartments
Adding muscles to the scene, and fat tissue
Building a generic face by laying the skin layer on top of the previously created layers
To get a better understanding of portrait sculpting, one portrait won't cut it, so we will create a new one.
Retopology of the bust and projecting back the details onto the new topology mesh. Clean topology will enable more efficient detailing, and later posing and expressions.
Week #7
Refinements and Detailing
Final touches and tweaks of the portrait
Polypainting the color map
Sculpting the hair (or fibermesh or xgen)
Week #10
Expression Sculpting and Pose — The Final Image
For this lesson, retopology will have a big impact, as the head will be much easier to pose. Rendering different passes in Zbrush and bringing them into Photoshop for compositing into a final image.
STUDENT GALLERY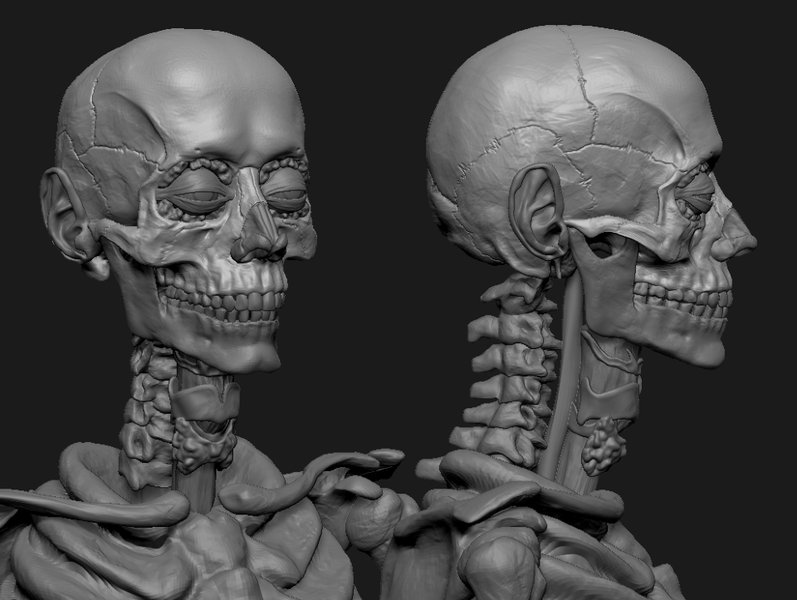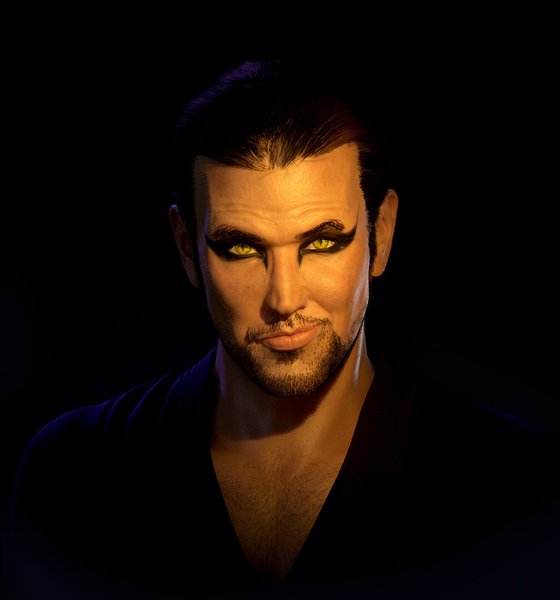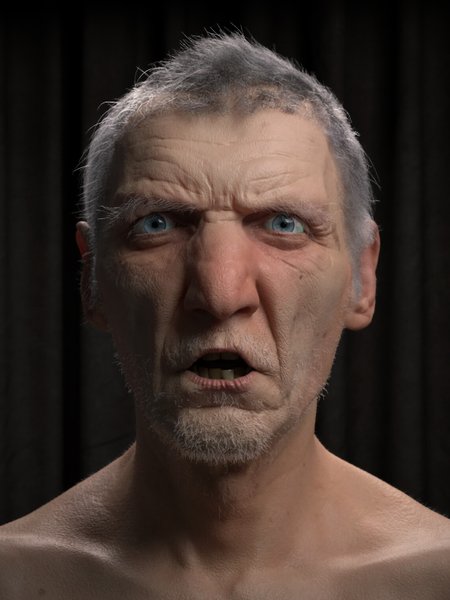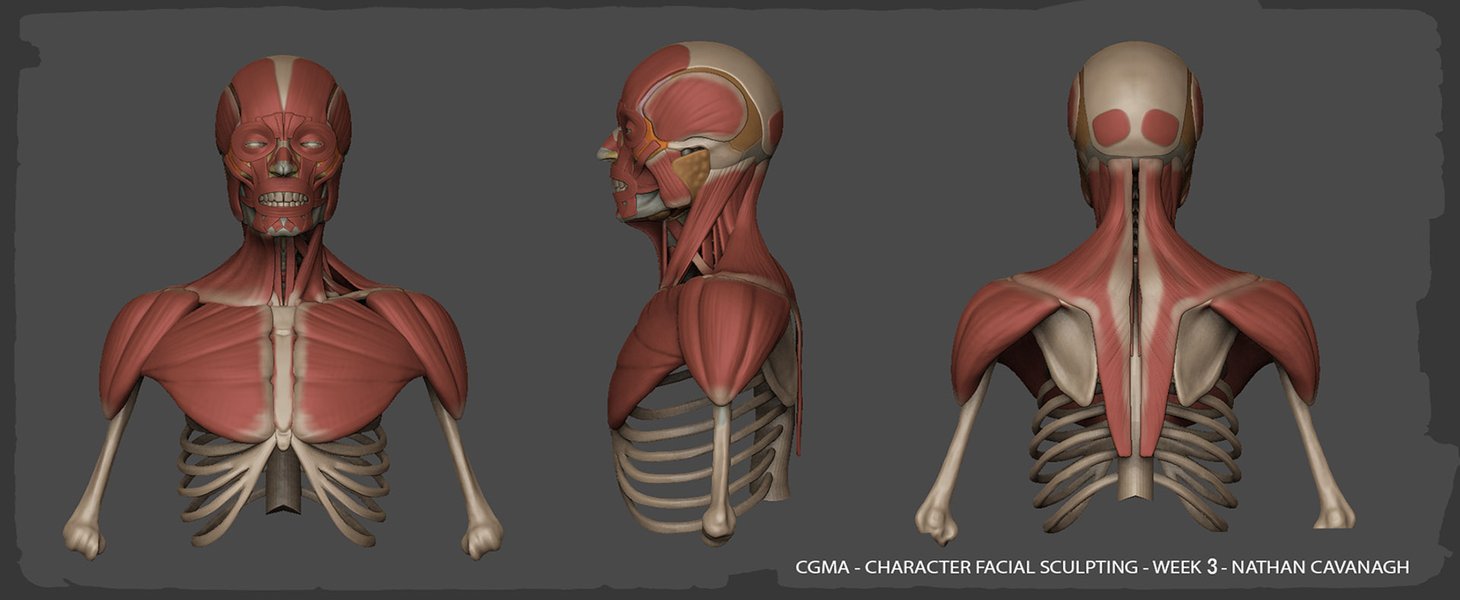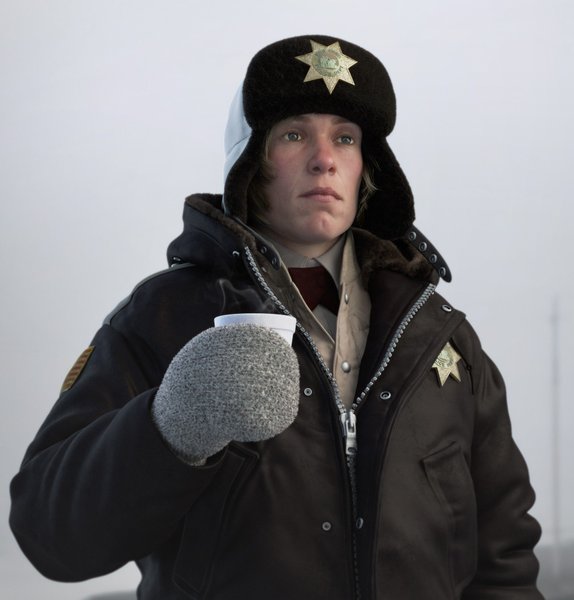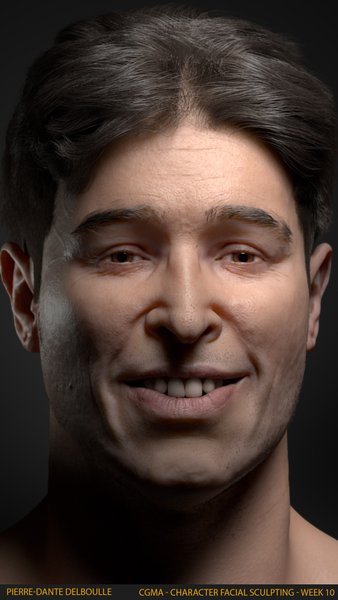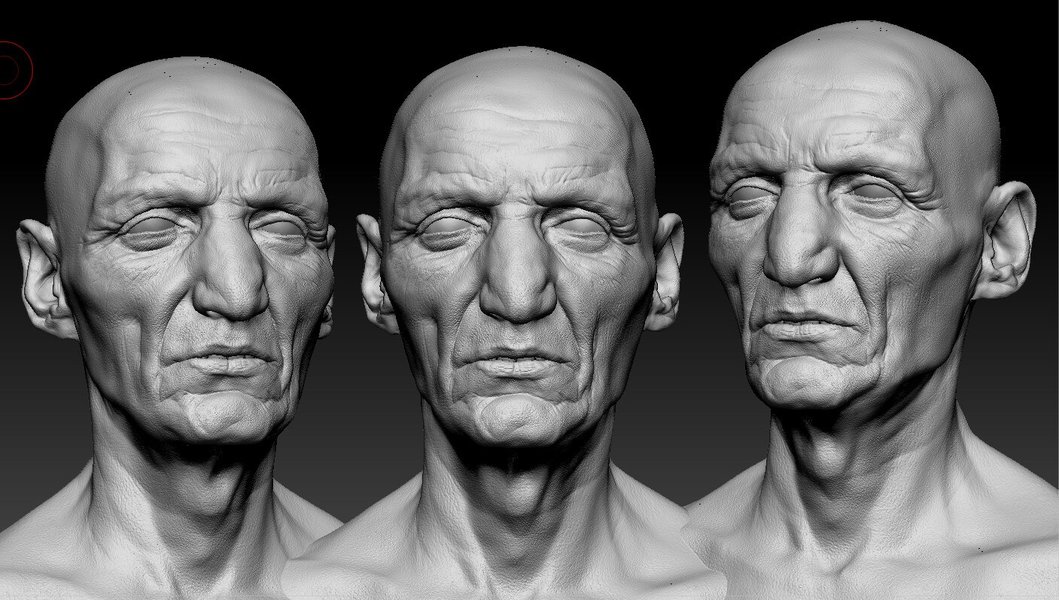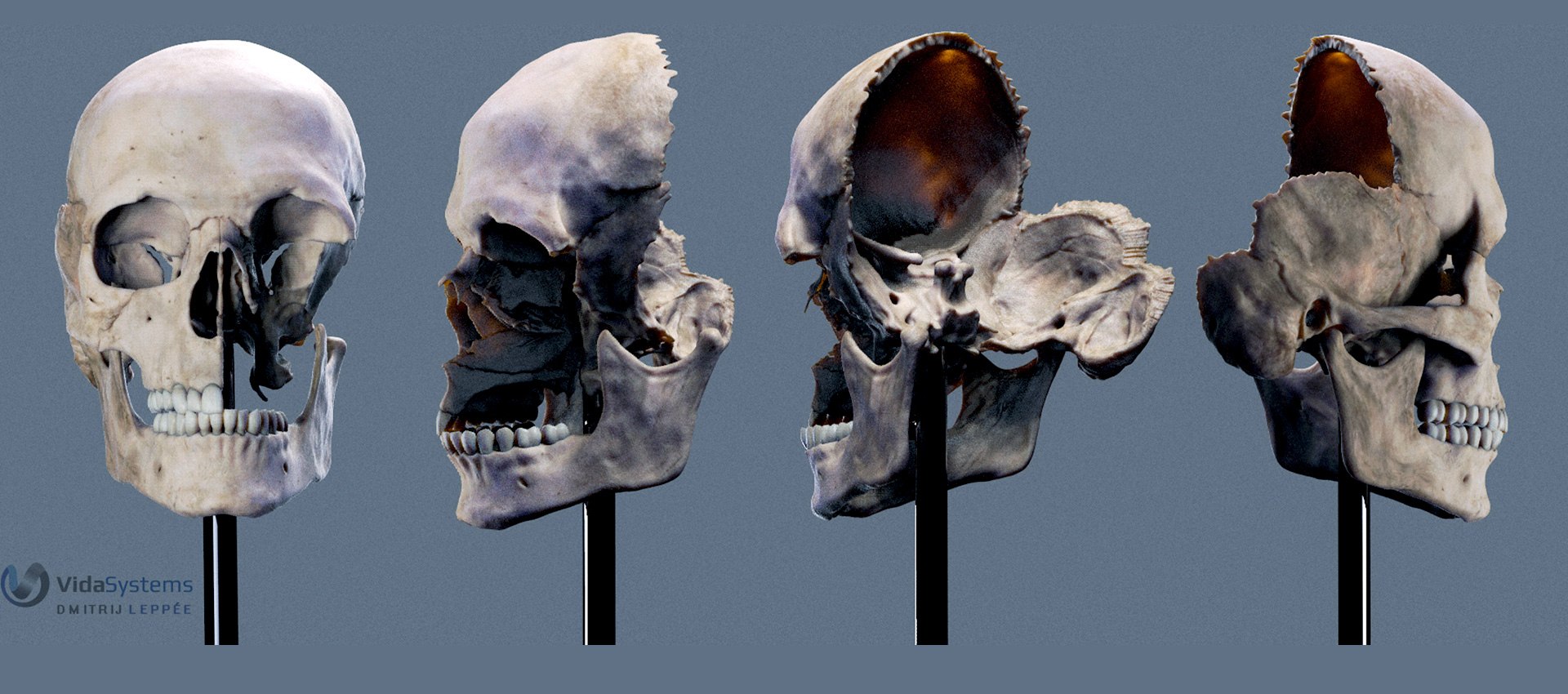 Bringing out the best in talent

Lead Character Artist
Course Start: Oct 02, 2023
Coming from a traditional drawing and graphics background as well as classical animation, Dmitrij, discovered his interest in 3D (ZBrush in particular) 9 years ago, which he pursued on his own. For the majority of his professional career he has worked as a medical illustrator, but never abandoned his love for portraying people, only transferring it to a new medium. He has worked on all kinds of projects; models for print, animation, commercials, movies and games. He currently works as a Lead Character Artist at Digital Dimension.
Instructor's Gallery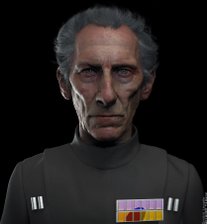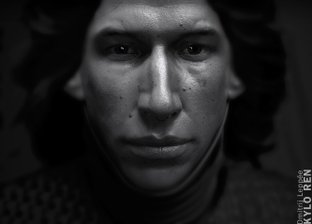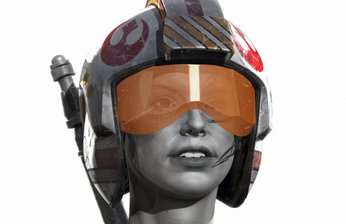 PRICING SCHEDULE
Even though our courses are the most affordable for the quality of education, these finance options allow you to focus on your goals instead of the barriers that keep you from reaching them.
Fall TERM REGISTRATION
Now Open
Jul 19, 2023 - Oct 09, 2023
COURSE BEGINS on Oct 02, 2023

What makes this learning experience unique?
PERSONALIZED FEEDBACK
Receive personalized feedback on all assignments from the industry's top professionals.
LIFETIME ACCESS
Enjoy lifetime access to the spectrum of course content, including lectures, live Q&As, and feedback sessions.
CERTIFICATION
Show off your Certification of Completion when you turn in 80% of course assignments.
FLEXIBLE LEARNING
Learn anywhere, anytime, and at your own pace with flexible, online course scheduling.
Testimonials
By going over the fundamentals of the face and each layer that comes on top of it, this course has helped me get a greater understanding of the work methods, shape language, and observation skills for making faces.
Kenny
Helped gain more confidence when doing a facial sculpt, the knowledge gained from the course decreased the guessing when sculpting and when translating references to 3D
Jose
I attended a 3D school before but through this course I learned so much more technical stuff, it really helped that we had such an experienced instructor!
Miria
Always available to answer questions thoroughly and in-depth. Seemed to really care about the issues students had. Honest feedback.
Felix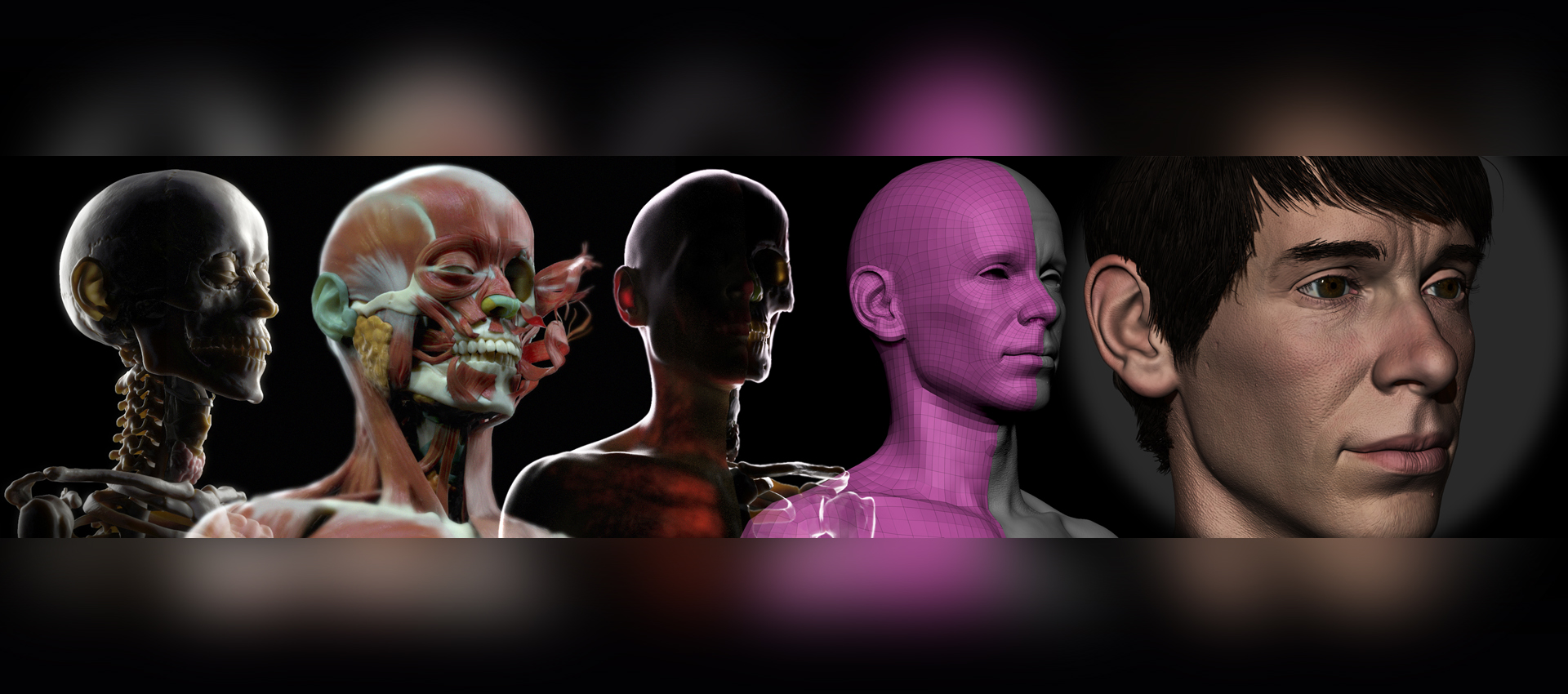 Need guidance? We're Here to Help.
We can help with admissions questions, portfolio review/course recommendations!
What are you interested in?