Pushes, Pulls and Lifts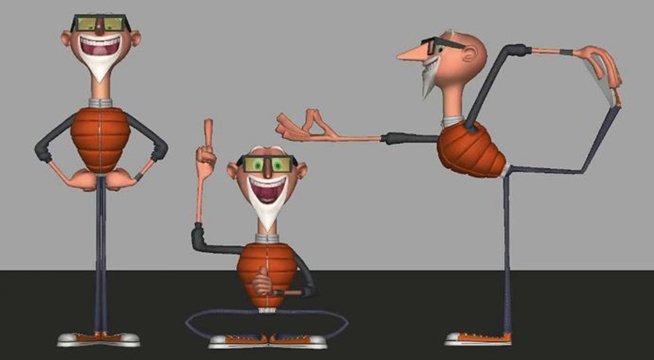 THIS COURSE IS IN DEVELOPMENT

In this course, students will continue to develop foundations in body mechanics by animating physical shots like crawling, running, and climbing–as well as intense physical action shots dealing with weight pushes, pulls, and lifts. Students will also be introduced to their first quadrupedal character using our Pigwig Rig. Students integrate the use of constraints by having a character pick up an object, use it, switch hands and set it down. Students will go deeper into the animation principles of anticipation, overlapping action, and timing and spacing, and incorporate appeal into their animations with character staging, exaggeration, aesthetics, and will be able to take their animations from realistic to cartoony and back again. More advanced students will also be given the opportunity to animate simple two character interaction shots to strengthen their ability to plan and execute a shot as well as master technical skills like setting up constraints.
The more you know, the better.
Week #1
Expanded study of human physiology as it relate to more complex motions
Week #2
First exposure to quadrupedal animation
Week #3
Use of Integrated props into animation performance and related technical issues
Week #4
A deeper and wider study of basic animation principles
Week #5
Learning the value of appeal in animation
Week #6
The use of constraints mastered in animation workflow
Week #7
Early studies regarding intent and situational behavior
What makes this learning experience unique?
PERSONALIZED FEEDBACK
Receive personalized feedback on all assignments from the industry's top professionals.
LIFETIME ACCESS
Enjoy lifetime access to the spectrum of course content, including lectures, live Q&As, and feedback sessions.
CERTIFICATION
Show off your Certification of Completion when you turn in 80% of course assignments.
FLEXIBLE LEARNING
Learn anywhere, anytime, and at your own pace with flexible, online course scheduling.

Need guidance? We're Here to Help.
We can help with admissions questions, portfolio review/course recommendations!
What are you interested in?