Get into character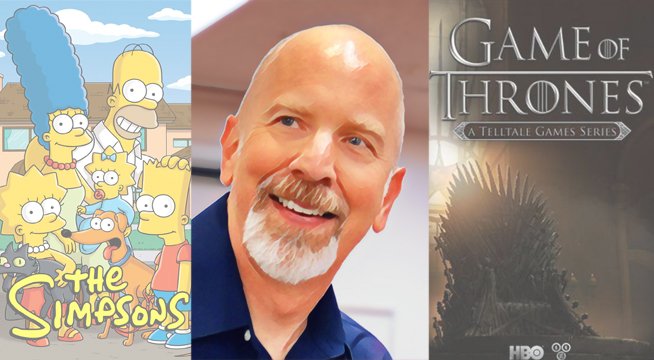 Acting for Visual Storytellers takes a detailed look at how every choice an artist makes is an opportunity to tell a story. Whether working in story, layout or animation, it's helpful for every artist to understand the vocabulary and skills used by actors for preparation, script analysis, character development and more. Students will examine film and television clips and learn a variety of simple, effective and immediately usable acting tools and techniques. Taught in a fun and safe atmosphere, this class also gives students the chance to experiment with performing and shooting their own reference with feedback from the instructor. No acting experience is necessary, and scenes will be provided.
Registration Period
Sep 30, 2023 -
Course Start
Jul 19, 2023
Assignment
Deadlines each week
PREREQUISITES
An understanding of basic animation vocabulary. The ability to record and upload videos of themselves acting out short scenes with minimal dialogue.
MATERIALS
Handouts will be provided. Students should have the ability to record and upload videos of themselves acting out short scenes with minimal dialogue.
The more you know, the better.
Week #1
Basic Acting Theory & Vocabulary
MULTI-PART LECTURE W/ CLIPS: Intro to Acting • Basic acting theory & vocabulary, Uta Hagen basics (Including her Six Questions), Objectives & Actions IN-CLASS EXERCISE: Workshop a simple scene with a scene partner using objectives & actions
Week #2
Motivated Movement
MULTI-PART LECTURE W/ CLIPS: How to improve movement choices • How to use Animals as Reference • Body Leads • Laban Movement Analysis IN-CLASS EXERCISE: Group and individual exercises focusing on Laban, Leads & Animals as reference
Week #3
Analyzing Story Structure & Visual Storytelling
MULTI-PART LECTURE W/ CLIPS: Making Motivated Choices • Intro to Story Structure (The Story Circle, The Hero's Journey) IN-CLASS EXERCISE: Analyze story structure of short two-minute film as a group ADDITIONAL LECTURE W/ CLIPS: Visual Storytelling
Week #4
Character Obstacles
MULTI-PART LECTURE W/ CLIPS: Character Obstacles SEVERAL IN-CLASS EXERCISES: Perform scenario with obstacles (side-coached) • Perform scenes (side-coached) ADDITIONAL LECTURE W/ CLIPS: Character Obstacles, pt. 2
RESENT & REVIEW: Putting it all together • Go over assignments from Week #4
PRICING SCHEDULE
Even though our courses are the most affordable for the quality of education, these finance options allow you to focus on your goals instead of the barriers that keep you from reaching them.
Fall TERM REGISTRATION
Now Open
Jul 19, 2023 - Oct 09, 2023
COURSE BEGINS on Jul 19, 2023

What makes this learning experience unique?
PERSONALIZED FEEDBACK
Receive personalized feedback on all assignments from the industry's top professionals.
LIFETIME ACCESS
Enjoy lifetime access to the spectrum of course content, including lectures, live Q&As, and feedback sessions.
CERTIFICATION
Show off your Certification of Completion when you turn in 80% of course assignments.
FLEXIBLE LEARNING
Learn anywhere, anytime, and at your own pace with flexible, online course scheduling.
Testimonials
I'd always felt that my animations lacked life or a certain realism; because of my lack of knowledge/experience. However, this class has helped me become completely aware of the ideas or ways I'm supposed to think when I'm animating a character 'acting'.
Freddy
This was a great course! I started to see improvement in my animation choices, shooting references, coming up with great ideas for my animation. Really useful and practical.
Mohammed

Need guidance? We're Here to Help.
We can help with admissions questions, portfolio review/course recommendations!
What are you interested in?