Create models for a production pipeline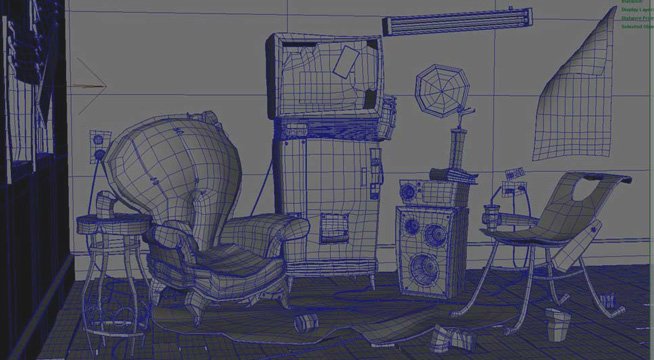 The aim of this course is to expose you to all of the things you'll need in order to be successful in a professional work environment as a 3D modeler. During this class, you'll learn how to streamline yourself to be a fast, efficient, and effective 3D artist. One of the core issues that junior artists face when working at a large company is learning how to acclimate to the studio environment. This course will teach you what the expectations are for production modeling and what it's like to work on a production team.

You will be creating models that are production friendly using the tools, techniques, and practices that are taught throughout the course. These apply to the game, film, and animation industries. You will create props from provided concept art, and at the end of the class you will assemble them into a scene–creating a vignette you can show in your portfolio or your demo reel.




Registration Period
Jul 19, 2023 - Oct 09, 2023
Course Start
Oct 05, 2023
Assignment
Due each week. Expect to spend 10-20 hrs/wk viewing lectures, Q&A, and time on assignments
PREREQUISITES
Intro to Maya | Must have basic knowledge of Maya
MATERIALS
Autodesk Maya (3DS Max or Blender ok), Substance Painter or Arnold
The more you know, the better.
Interpreting concept and production art into models | Getting information about how your model will be used in production
How triangles, quads, ngons, and other geometry make up a model | What is "bad geometry" and how do we fix it? | Edge flow for organic and hard surfaces | Resolution Topology
Week #3
Thinking Outside the Box
Efficient work flow | Customize the interface using hot keys, shelf tools, and marking menus
Week #4
Refining / UV Part I
Refining your model | Quality Check preparation for UVs | Intro to UV workflow part 1
Week #5
UV Part II / Final Quality Check
Intro to UV workflow part 2 | Final Quality Check ,Cleaning | Naming and Grouping
Week #6
Presenting Your Work
Meeting deadlines | Showing your work to your supervisors and artistic directors | Ways of "selling" your model. | We will be touching on Arnold /Substance painter workflow using the hedgehog labs plugin, along with also how to present a model in viewport 2.0
STUDENT GALLERY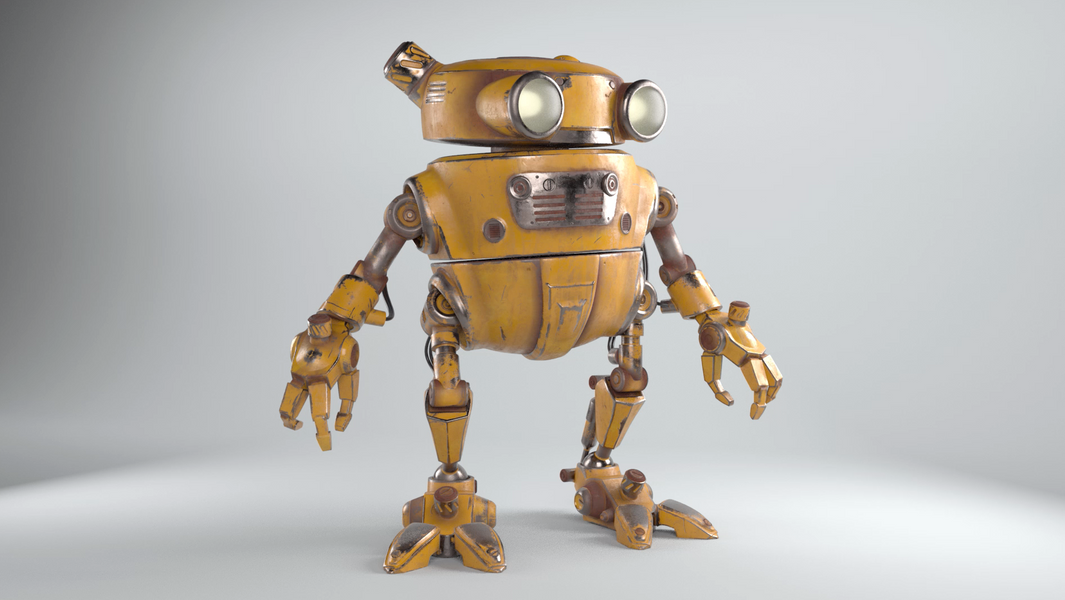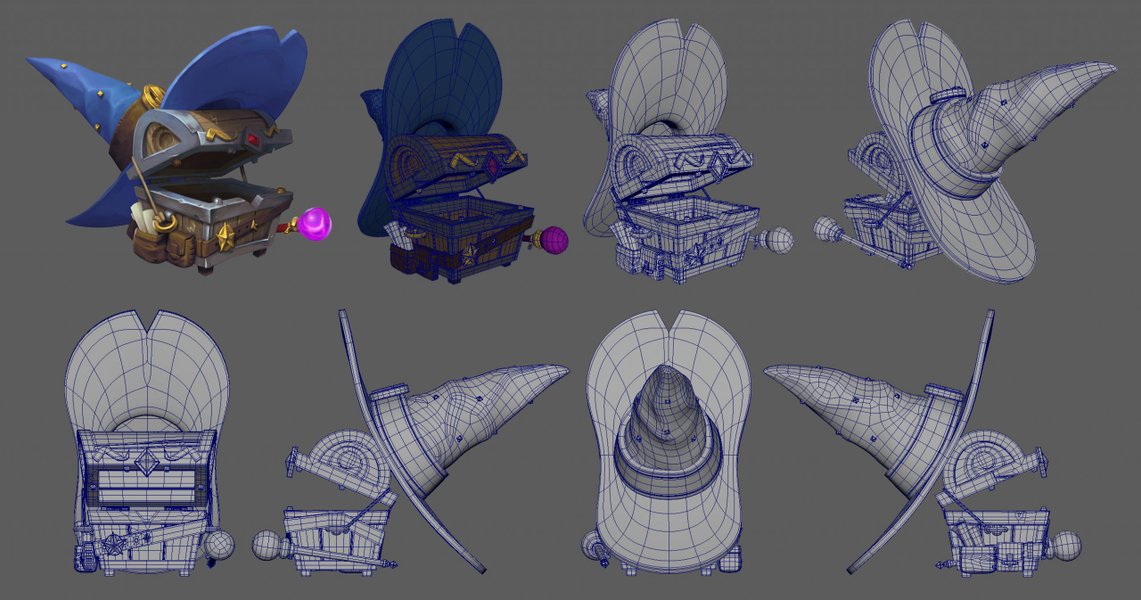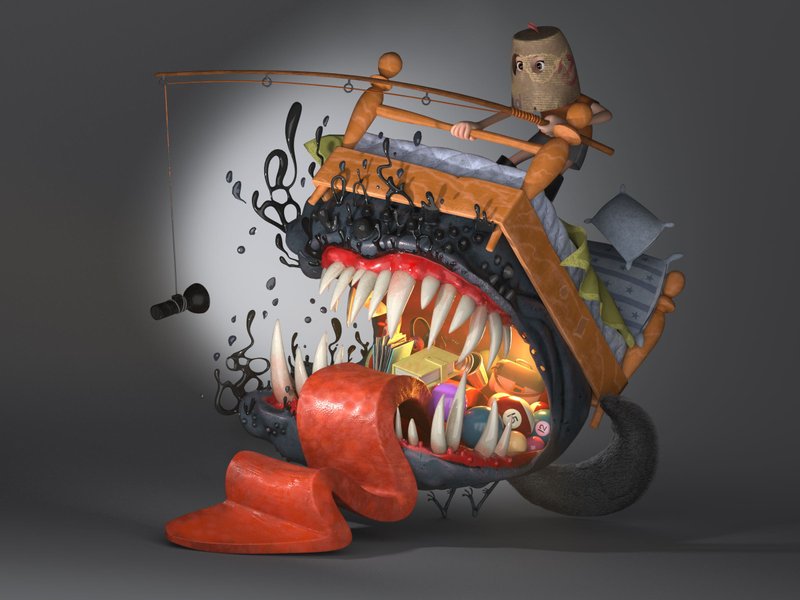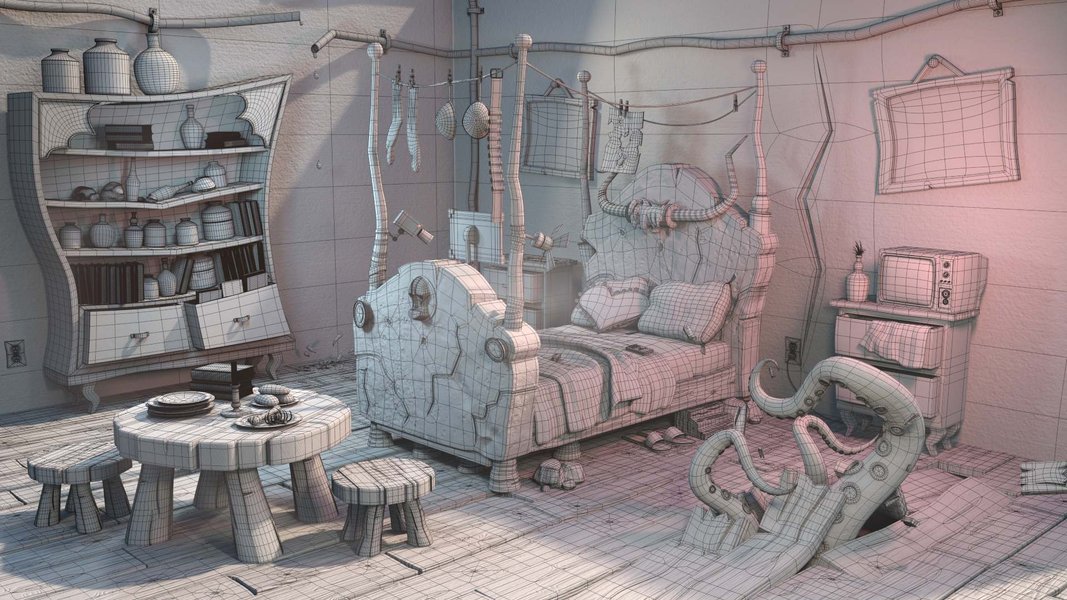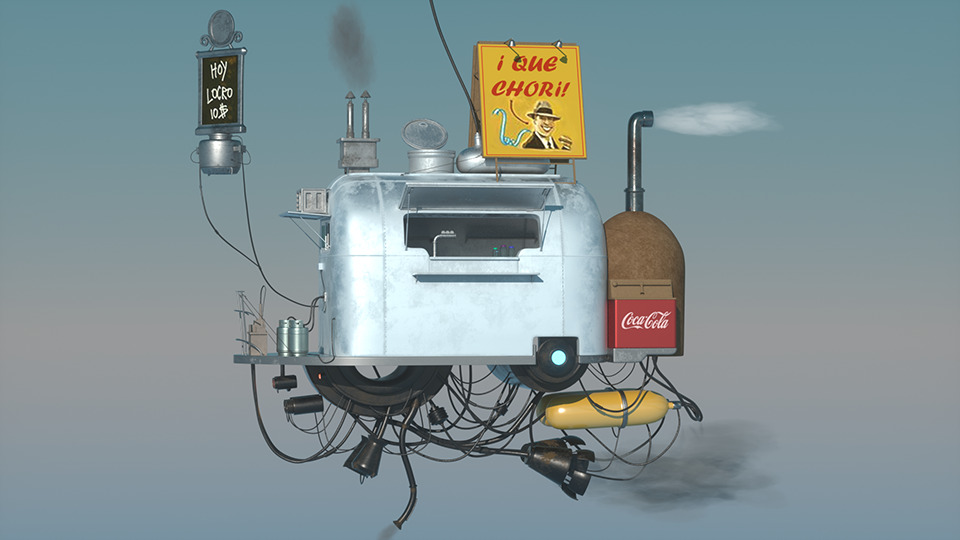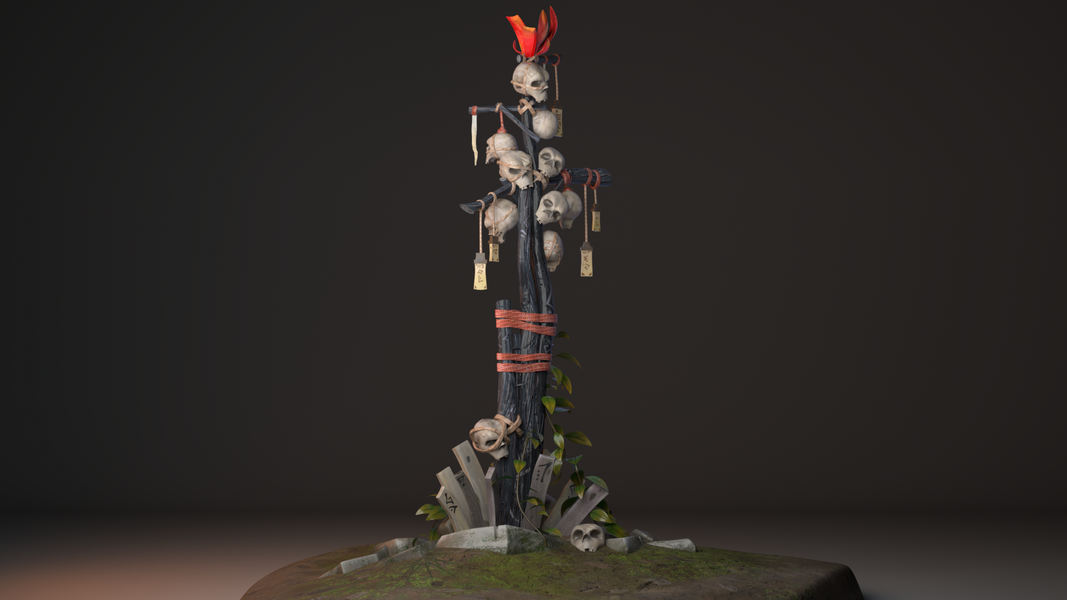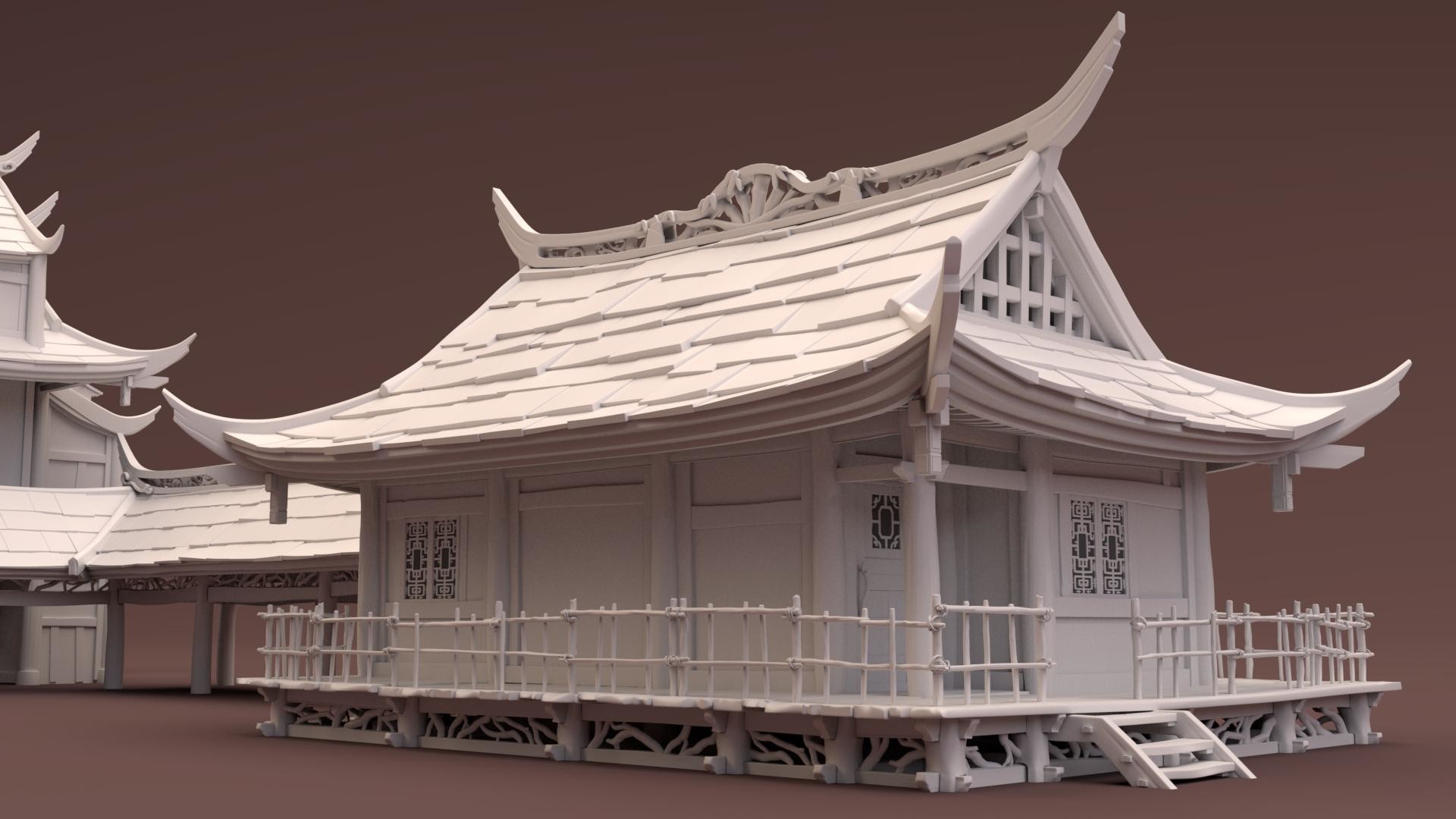 Taking your skills to the next level

Lead Environment Modeler
Course Start: Oct 05, 2023
Alberto Hernandez is a CG artist and environment modeler with over 15 years of industry experience. He earned his bachelor of science in Media Arts and Animation from the Art Institute of Los Angeles in 2004 and has been working in the industry since 2005. He started his career in the architectural visualization industry working on various projects that consisted of modeling, lighting, and rendering different projects for architectural developers such as Toll Bros, Caruso Affiliated, Hilton Hotels, and Brookfield Partners. He moved on to working for Sprite Animation as a junior environment modeler, working his way to senior modeler and generalist. While at Sprite animation he worked as a modeler for many different projects including Pac Man and the Ghostly Adventures(Disney XD), Kong King of the Apes(Netflix), Rudolph the Black Cat(Japan Feature Animation), "Snack World" feature and feature short, and prop models for Square Enix and Konami.

After spending 8 years at Sprite Animation Alberto moved on to working at Dreamworks TV as a CG generalist for The Boss Baby: Back in Business Netflix series Season 2 & 3. He also briefly worked on the Dreamworks HUB team as a CG Generalist for projects such as Jurassic World: Camp Cretaceous and Kung Fu Panda. He currently works at Netflix Animation as a Environment modeler/Designer for the upcoming Netflix Series Blue Eye Samurai slated for a 2023 release.

CG Environment Artist
Course Start: Oct 03, 2023
With over 20 years in the animation industry, Jon has worked on a wide variety of projects, including architectural visualizations , television motion graphics, commercials, feature films, shorts, and theme park rides. Jon found that working in environments is an amazing challenge. Whether it was setting up procedurals for a huge cityscape, building a vegetation library for a show, or modeling a single prop, it's all problem solving. Jon is always amazed that from a single polygonal cube, you can create an entire universe. All you need is patience and a sense of wonder. "It's like a giant puzzle that changes every day and I love it." - Jon

3D Character Artist
Course Start: Oct 06, 2023
Emmanuel Marenco is a skilled 3D artist with a background in the animation industry and game industry. He graduated from the Art Institute of California – Orange County in 2007 and has since gained 15+ years of experience in the field. He started his career with Super Villain Studios as a 3D Modeler with the launch of "Order Up!" for the Nintendo WII as his first professional release. From there he shifted to Nickelodeon Animation Studio as a Character Modeler, where he began his career in TV Animation.

He also worked with other big name companies like DreamWorks Animation as a Lead Character Modeler, as well as contributing his talents to a variety of shows, including "Critical Role - Vox Machina" for Amazon, "Wings of Fire" for Warner Brother Animation, and most recently "Charlie and The Chocolate Factory" for Netflix Animation as a 3D Character Designer. While at DreamWorks, Emmanuel had the opportunity to work on DreamWorks' latest feature films "The Bad Guys" and "Puss in Boots 2: The Last Wish" as a Feature Film Modeler. Every studio he has worked for has challenged him and pushed him to build a broad list of styles. He is thrilled to teach other artists how to identify good design and create models that are ready for production and will stand out in this high paced industry.
PRICING SCHEDULE
Even though our courses are the most affordable for the quality of education, these finance options allow you to focus on your goals instead of the barriers that keep you from reaching them.
Fall TERM REGISTRATION
Now Open
Jul 19, 2023 - Oct 09, 2023
COURSE BEGINS on Oct 05, 2023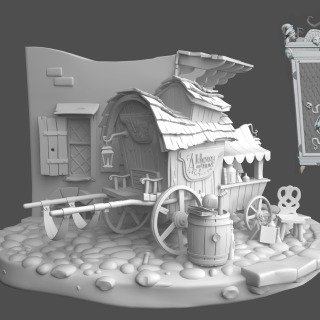 What makes this learning experience unique?
PERSONALIZED FEEDBACK
Receive personalized feedback on all assignments from the industry's top professionals.
LIFETIME ACCESS
Enjoy lifetime access to the spectrum of course content, including lectures, live Q&As, and feedback sessions.
CERTIFICATION
Show off your Certification of Completion when you turn in 80% of course assignments.
FLEXIBLE LEARNING
Learn anywhere, anytime, and at your own pace with flexible, online course scheduling.
Testimonials
Fantastic teacher, I definitely appreciated his prompt feedback and willingness to answer any questions and his positive supportive attitude.
Annie
I improved very well in terms of Maya modelling and the production workflow. I was not very confident and well learnt in terms of it. I have a better idea of the workflow now.
Jagrut
The course greatly improved my skills and I would strongly recommend it to others looking to start careers in the field. The personal feedback videos (from Vidya) every week were really helpful and critical for improving even further. I also really enjoyed that all classes were live and we could ask questions during them.
Daria
It gave me a better understanding of the pipeline of production modelling. There is a lot to think about when you're modelling and this course helped me focus on those key points
Andre
I sincerely recommend this course to others who want to start a career or develop skills in the field. it gave me a better understanding of the production modeling pipeline and answerd all my questions and doubts. Weekly personal feedback was crucial for me as it brings up the most important topics up-to-date, which allowed me to develop much faster.
Joanna
This course helped me have a clear understanding of the workflow used in the industry. I now have the confidence and skills to model a concept from start to finish while sticking to the production guidelines
Vedant
The course helped answer many questions I had coming in, both about the industry and about MAYA. I learned new ways to model things that I wouldn't have been able to before.

Nidhi
Need guidance? We're Here to Help.
We can help with admissions questions, portfolio review/course recommendations!
What are you interested in?