Learn to use & problem solve with Zbrush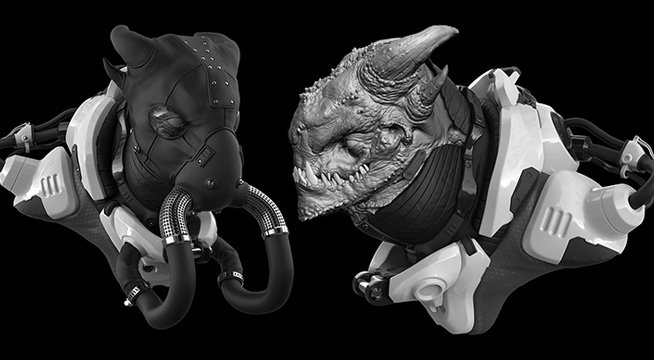 This high-intensity class will focus on getting you up and running in ZBrush in as little time as possible! Students will focus on creative 3D problem solving complimented with a comprehensive overview of everything you need to begin using ZBrush as an integral part of your modeling tool set. Once you've completed the course, you'll not only be comfortable in general ZBrush usage and terminology, you'll also have developed a broader set of tools that will allow you to create almost anything you can imagine, from hard-surface props to organic creatures! Students will learn to problem solve for multiple areas of 3D asset creation, from concept visualization to final production modeling techniques!

*Note: This course is NOT an introduction to Zbrush. Students who are new to Zbrush are required to watch Michael's Week 0 content (over 6 hours available). Once you've enrolled, you will have immediate access to the videos. Content is also available on Michael's Youtube channel.
Registration Period
Jul 19, 2023 - Oct 09, 2023
Course Start
Sep 30, 2023
Assignment
Deadlines each week
PREREQUISITES
Students who are new to Zbrush are required to watch Michael's Week 0 content (over 6 hours available). Once you've enrolled, you will have access to the videos. Also available on Michael's Youtube channel.
The more you know, the better.
Week #0
Just the Basics! | Brush Basics | Material Basics | Zbrush Quickstart | UI, Hotkeys & Custom Menu
Get up and running with the basics of Zbrush. We will be emphasizing these fundamentals as we move through the class later on. It's important as we continue that you get more and more comfortable with the basics, such as bushes, modifiers, gizmo functionality, and of course, navigation! Be mindful as you progress through the class of things you're constantly hunting for in the menu system–if you do it more than a few times a session, consider putting it in a custom menu. If you're doing it a few times an hour (or a few times a minute!) make a hotkey! It'll take you a little bit to get those hotkeys and custom menu locations into muscle memory, but the more you do it, the faster you'll get, and the more creative you'll feel when you leave behind hunting through endless menu options and brushes!

Week #1
Blocking out Organic Shapes
Dynamesh / Sculptris Pro (snakehook) | ZSphere / ZSketch | When to have subdivision history, and when not to | Polygroups | Insert Mesh Basics | Dynamesh Booleans | Polypaint Basics | Spotlight Reference matching and painting | Bend Deformer | Lattice Deformer | Matching Reference: — Auto Reference Image Ratio — Spotlight Camera Snapping –dropping image to canvas, kuadro, see through

Curve Brush Basics | Custom Hair and Tentacle Brush | Mouthbags, Polygroups, ZRemesh, Project All, ZProject Brush | Fibermesh Basics, morph targets | Extract and ZRemesh, morph diff | ZSphere Topology | Topology Brush | Custom Alphas / VDM / Brushes (including hair stamps)

Week #3
Blocking out Hard Surface
Hard Surface Brushes and Concepting | ZModeler Basics | Dynamic Subd, Creasing, QGrid | Clip, Slice, Trim, ZRemesh | Live Boolean Basics | Dynamesh Complex Slicing | Custom Hard Surface Brushes | Kitbash Libraries | Move Accu | Project Primitive | Kitbash Creation: –deformer extender –deformer taper Group by normals

Week #4
Refine Hard Surface
Live Boolean Organization, live boolean master | Live Boolean Organization | Extract, slice, ZRemesh | ZSphere Topology | Group and Panel Loops, moving and splitting | Frame mesh and controlling curves (curve helper) | Custom Hard Surface Alphas | Match Maker | Arc Deformer, Text | Chisel Brush | Mesh Fusion | Deformer Crease and Bevel | Deformer Rotate, Scale, Offset, Stretch, and Skew | Reconstruct Subdiv

Week #5
Bringing It All Together: Complex Creation
Controlling Curves | Shadowbox | UV master | Surface Noise, Noise Maker, Document Tiling | Nanomesh | Array Mesh, gizmo multi copy, replay last | Creating a Scene | Polygroup It

Week #6
Posing and Rendering
Polypaint Refresher | Spotlight Texturing Refresher | Material Advanced | ZBrush Native Render (and IBL) | Stylized Rendering Basics | Lights and Cameras | Photoshop Compositing | Turntable movies | Layers (facial features)

STUDENT GALLERY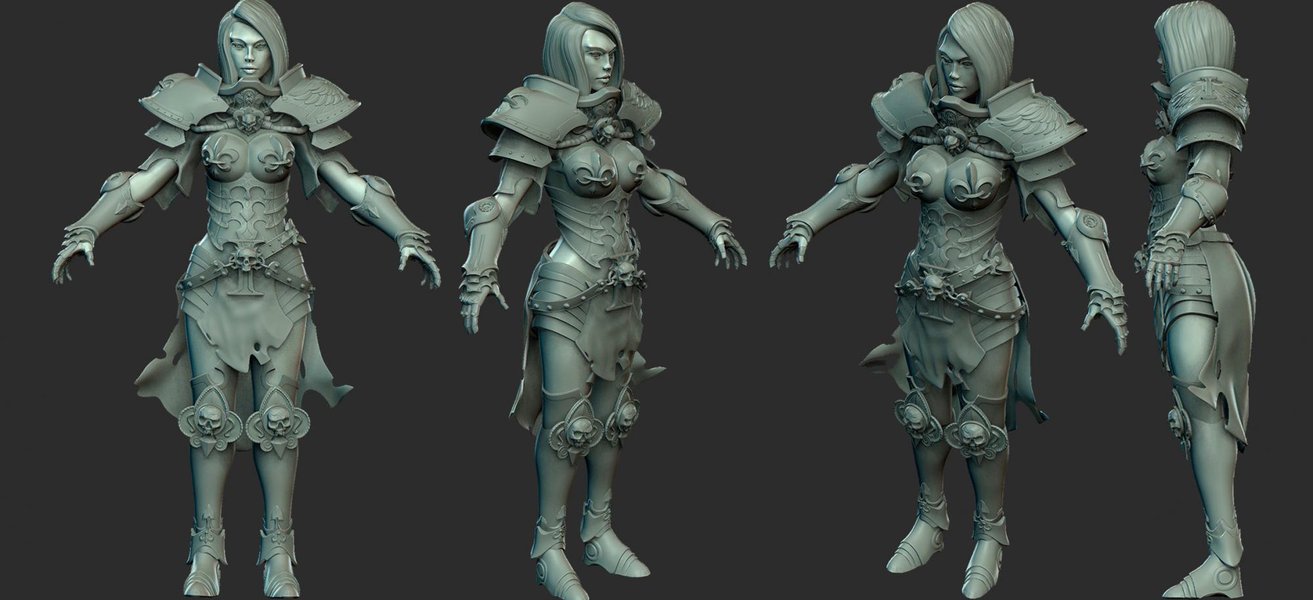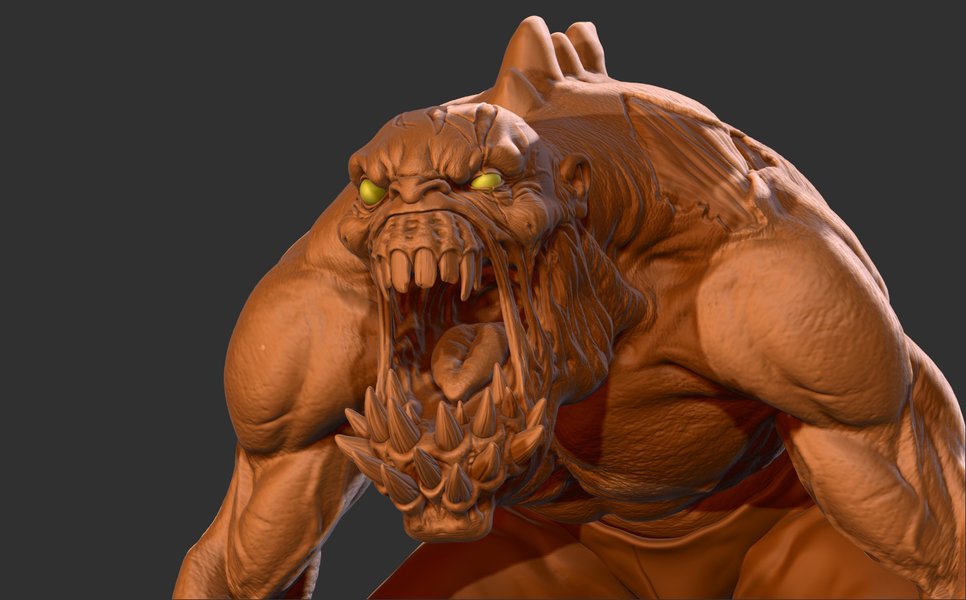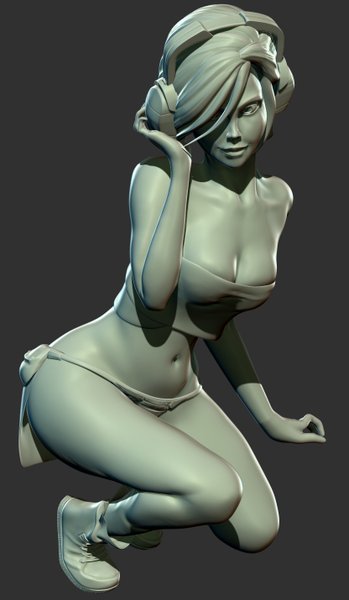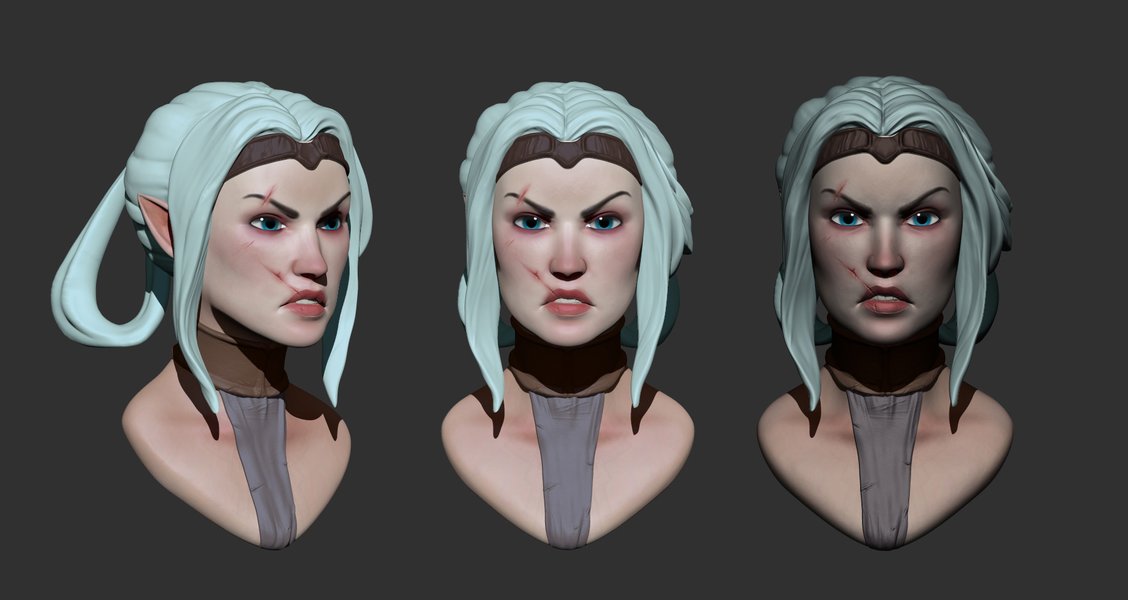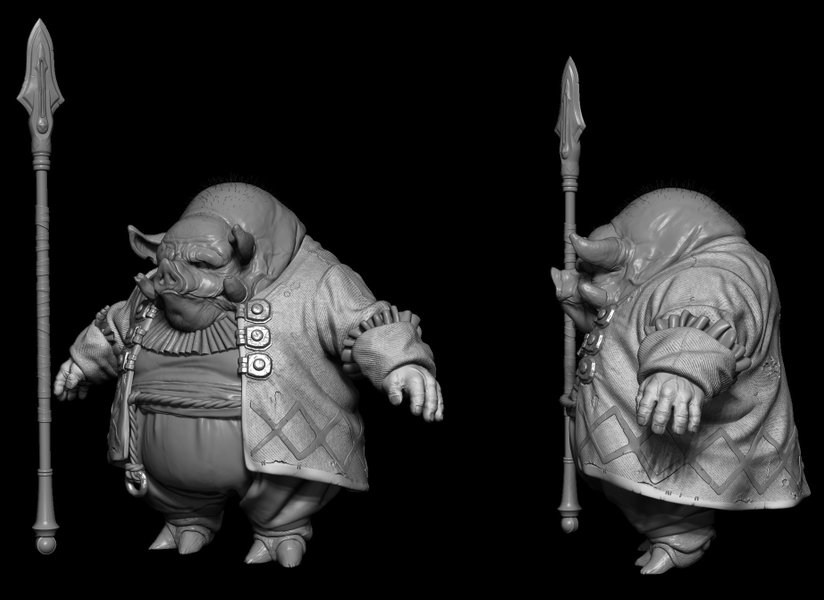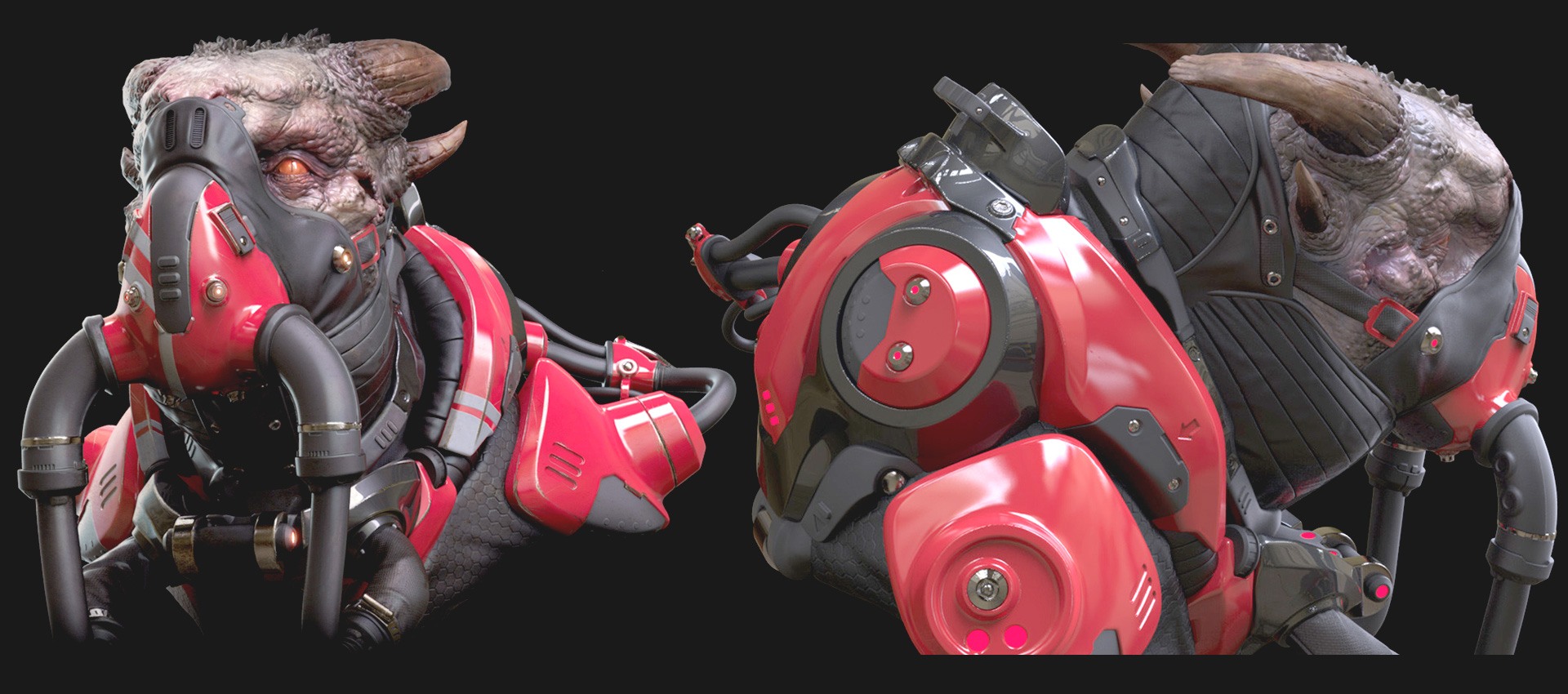 3D Concept Artist
Course Start: Sep 30, 2023
Michael Pavlovich graduated from Ringling College of Art and Design in 2005 with a Bachelor of Fine Arts in Computer Animation. He started at Electronic Arts creating environment art on Madden NFL and NCAA Football and then brought comic books characters to life in DC Universe Online at Sony Online Entertainment.
Instructor's Gallery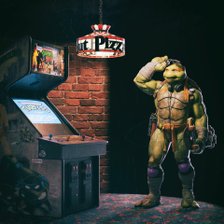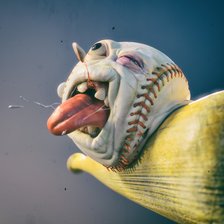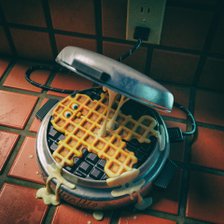 Character Artist
Course Start: Oct 06, 2023
Thomas is a character artist based in the Netherlands and has been working at Guerrilla for 4 years, where he has worked on Horizon Forbidden West. His skill set includes the 3D character creation pipeline from blockout to gamemesh and he has a specialization in real-time hair & fur creation.
Instructor's Gallery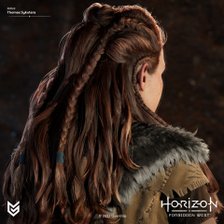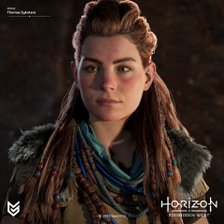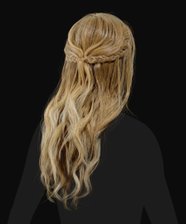 PRICING SCHEDULE
Even though our courses are the most affordable for the quality of education, these finance options allow you to focus on your goals instead of the barriers that keep you from reaching them.
Fall TERM REGISTRATION
Now Open
Jul 19, 2023 - Oct 09, 2023
COURSE BEGINS on Sep 30, 2023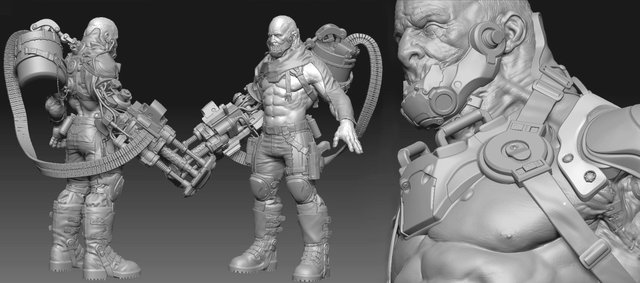 What makes this learning experience unique?
PERSONALIZED FEEDBACK
Receive personalized feedback on all assignments from the industry's top professionals.
LIFETIME ACCESS
Enjoy lifetime access to the spectrum of course content, including lectures, live Q&As, and feedback sessions.
CERTIFICATION
Show off your Certification of Completion when you turn in 80% of course assignments.
FLEXIBLE LEARNING
Learn anywhere, anytime, and at your own pace with flexible, online course scheduling.
Need guidance? We're Here to Help.
We can help with admissions questions, portfolio review/course recommendations!
What are you interested in?