Master the art of AAA hair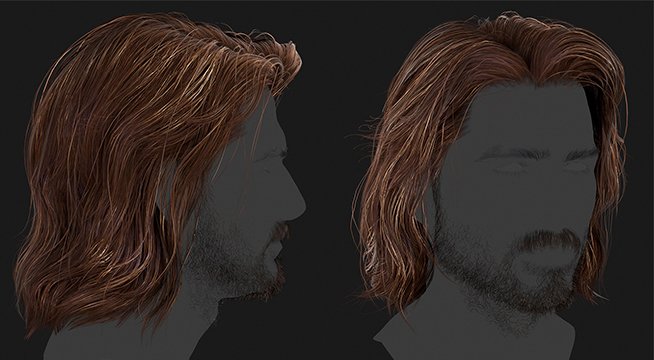 Creating hair can be a tedious and time consuming process till you see the end result. In this course, you will be taught a generalized pipeline for hair evolved from the years of experience working on AAA titles like Control, Ghost of Tsushima, Injustice 2, The Walking Dead, Layers of fear 2 to name a few. Right from collecting references to the end presentation, you will be guided step by step that will prepare you to confidently make your very own high quality hair for personal or professional practices.

You will be taken through the full process of planning your work, creating hairs in Xgen, baking the hairs into textures, creating a hair asset, and finally putting it into Unreal Engine. The class will contain both practical workflows and theoretical mindsets to help you master the skills necessary for real-time hair creation.



Registration Period
Oct 12, 2023 - Jan 29, 2024
Course Start
Jan 26, 2024
Assignment
Due each week. Expect to spend 10-20 hrs/wk viewing lectures, Q&A, and time on assignments.
PREREQUISITES
Basic knowledge of tools like Zbrush, Maya, Max, Photoshop, Unreal Engine 4, Marmoset Toolbag. Course Recommendations: Character Facial Sculpting, Character Texturing for Games in Substance
MATERIALS
Pure ref, Zbrush, Maya, 3Ds Max, Photoshop, Marmoset toolbag, Unreal Engine 4
The more you know, the better.
Week #1
Preparation stage
Introduction, overview of course, sorting out technical requirements, collecting references, Breakdown
Week #2
Sculpt pass stage
What is a sculpt pass, Creating clumps, Creating a complete sculpt pass, Different quality of sculpt passes
Week #3
Creating textures
Using Xgen, creating different clumps, rendering maps, final compilation
Week #4
Card Placement Phase 1
Introducing zbrush for card placement, Creating clump pallette, Base layer
Week #5
Card placement Phase 2
Primary & Secondary layer, setting forms and proportions
Transition and flyoffs, adding personality, Importing into engine, tweaking shaders, lighting and presentation
STUDENT GALLERY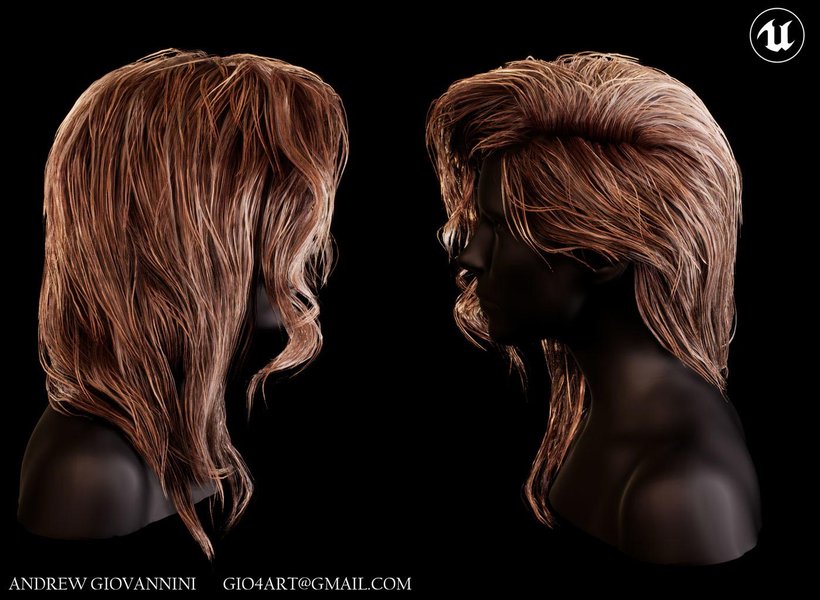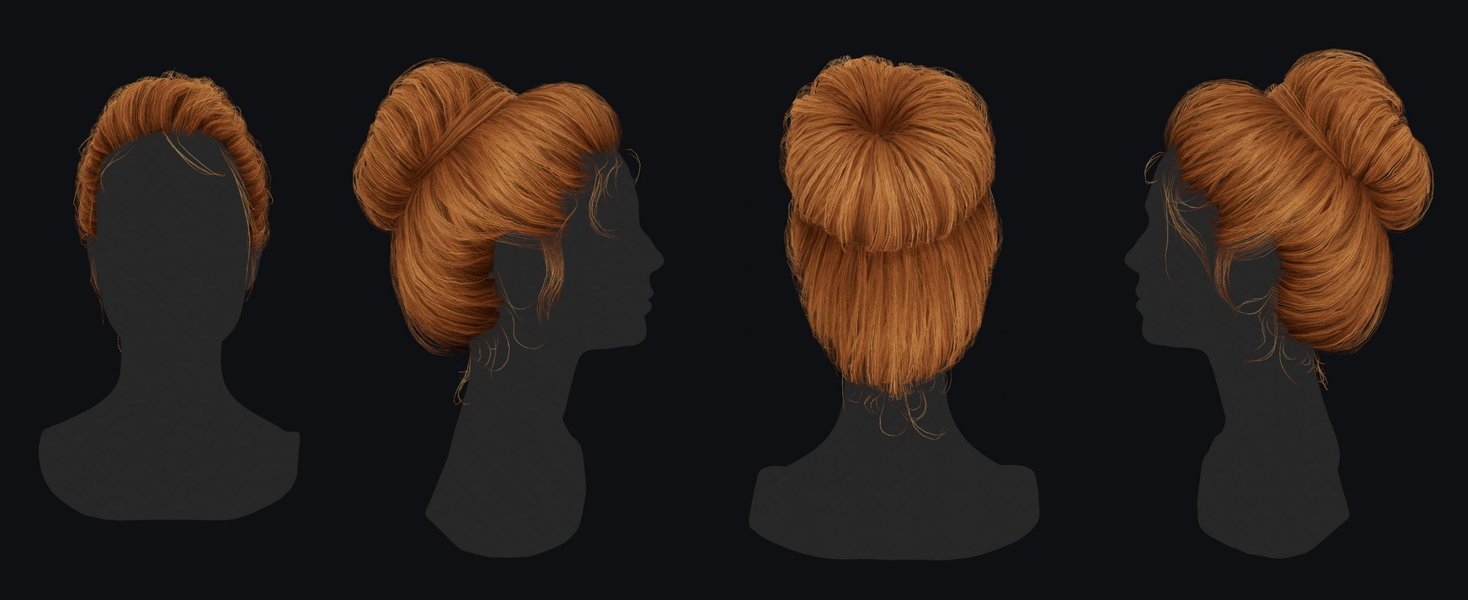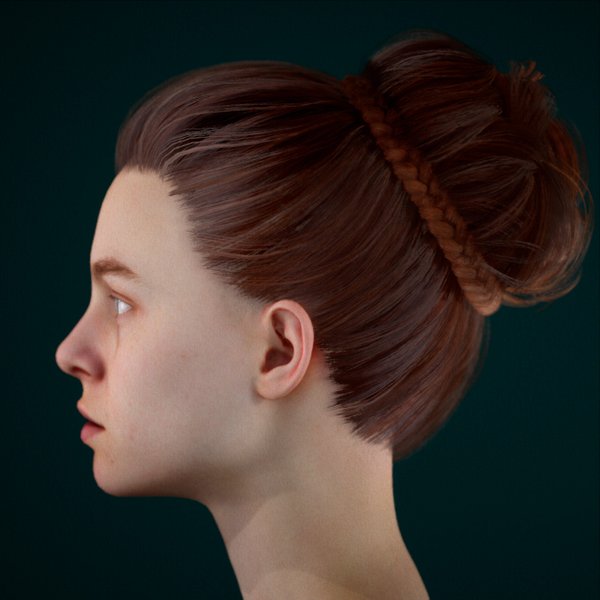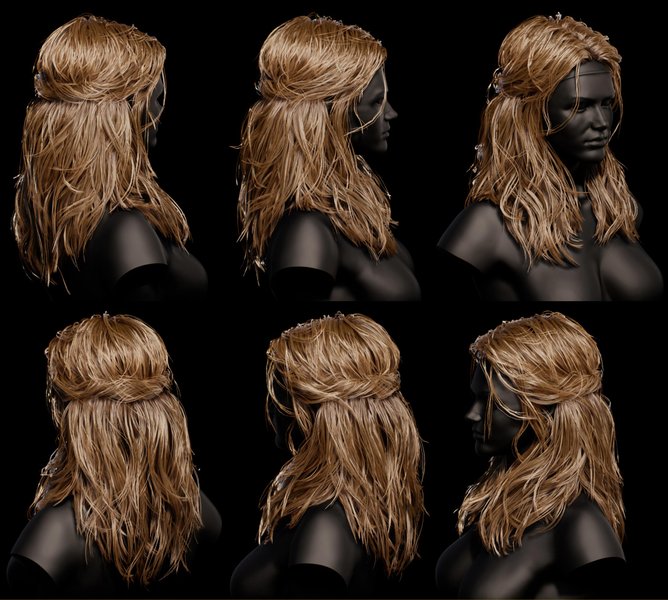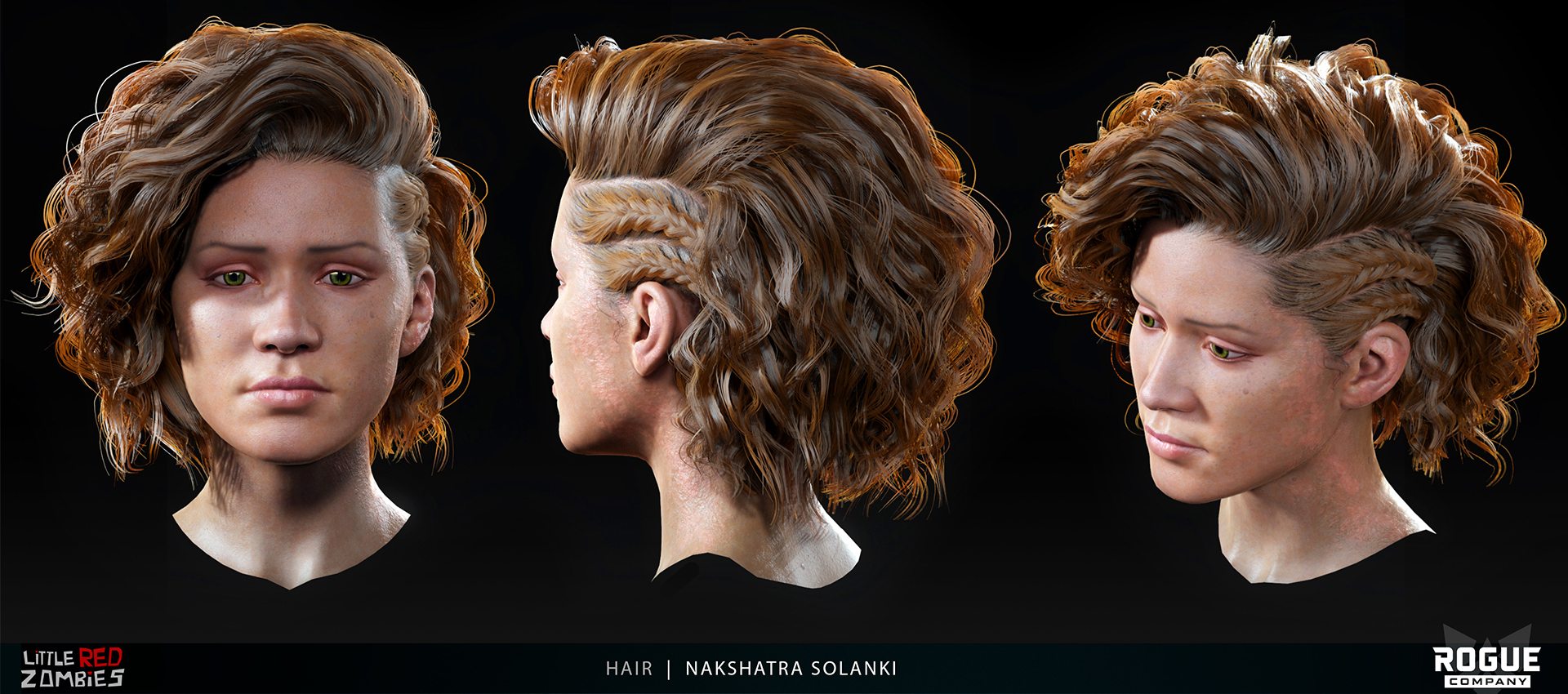 Taking your skills to the next level

Lead Character Artist
Course Start: Jan 26, 2024
Nakshatra a.k.a. Naky, started as freelance artist making collectibles when he was 17. Soon after, he got his first on site job at the age of 19 at Little Red Zombies where he became Character Artist for games. Today after industry experience of over 6 years he has worked on almost every title at LRZ like Sniper 3, Strange Brigade, Overkill's The Walking Dead, CONTROL, Ghost of Tsushima etc. During his professional career he also developed a taste for creating real time hair.

Today after going through several iterations, he has come up with a pipeline that yields high quality and optimal real time hair results. This has been noticed by several AAA clients among the game industry and he is working with handful of them. Using mixture of traditional and modern techniques has benefited the overall department of real time alpha card hairs. He is also working on pushing hair creation for Next-generation games!
Instructor's Gallery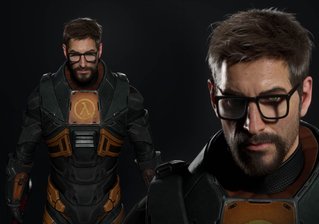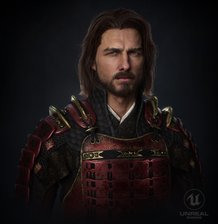 PRICING SCHEDULE
Even though our courses are the most affordable for the quality of education, these finance options allow you to focus on your goals instead of the barriers that keep you from reaching them.
Winter TERM REGISTRATION
Now Open
Oct 12, 2023 - Jan 29, 2024
COURSE BEGINS on Jan 26, 2024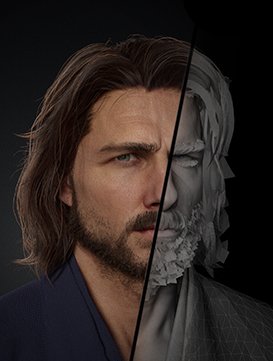 What makes this learning experience unique?
PERSONALIZED FEEDBACK
Receive personalized feedback on all assignments from the industry's top professionals.
LIFETIME ACCESS
Enjoy lifetime access to the spectrum of course content, including lectures, live Q&As, and feedback sessions.
CERTIFICATION
Show off your Certification of Completion when you turn in 80% of course assignments.
FLEXIBLE LEARNING
Learn anywhere, anytime, and at your own pace with flexible, online course scheduling.
Testimonials
Previously I struggled terribly when I was supposed to make a hair asset. Now I confidently sculpt and lay haircards implementing gained knowledge in work environment.
Bartłomiej
Hair creation has been a breeze with Naky's teachings, it makes sense, it's easier to approach and I'm more eager to find new methods on a task that I used to avoid before this course.
Diego
He simplify a very hard and complicated subject (Hair for games) and makes it easy to understand and to apply, Amazing job by the instructor!
Khaldoun
Need guidance? We're Here to Help.
We can help with admissions questions, portfolio review/course recommendations!
What are you interested in?