Understand anatomy, form, and function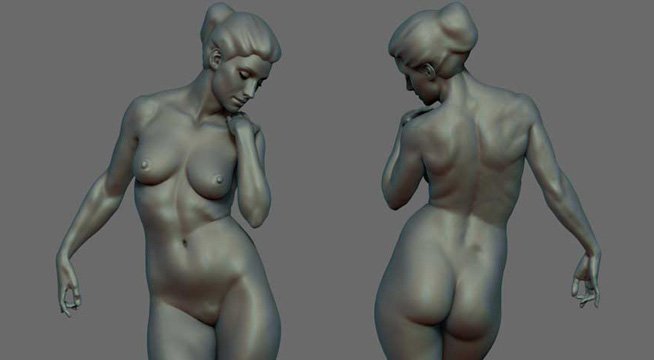 The objective of this class is to understand anatomy in terms of shape, form, and function. Each week we will study a different portion of the upper human body, find ways to simplify the muscle and bone structures, and see how these impact or are impacted by the movements of the body. Through a series of sculpts, we will attempt to find ways of simplifying the human figure in ways that are easily understood and easy to recreate. Focus will include shoulders, head, neck, back, torso regions and arms. Full body sculpture focus and lower body will be addressed and studied in the 2nd portion of your anatomy training. During the second half of your anatomy training, you will be learning key fundamentals of tying in the upper body to the lower extremities and how it will affect your full form. You will learn about the key fundamentals of recreating believable and fully functioning anatomy.
Registration Period
Jul 19, 2023 - Oct 09, 2023
Course Start
Oct 06, 2023
Assignment
Deadlines each week
PREREQUISITES
Knowledge of ZBrush and digital sculpting strongly recommended; course pre-reqs include Intro to Production Modeling
MATERIALS
Zbrush recommended, or Mudbox or equivalent sculpting software
The more you know, the better.
Week #1
Introduction and Establishing Course Themes
Each week we will be studying a different part of the human anatomy, but there will be a thematic thread the runs through the entire course. It is more important that students learn these principles than it is to remember every anatomical nuance
Week #2
Skeletal Masses, Proportions
Before we get into the nitty gritty of anatomy, we're going to address it in its broadest possible terms | What is the rough shape of the human figure? Since this shape is dictated by bones, we'll study bones and proportions at the same time. | Boney structures – Hands and feet in relation to the head | We'll round this off with some fleshy measurements | A brief look at the basic proportions of the head, and how to block it in
For the torso, we'll look at the big movements from the front and profile views, and how these are dictate by the rib cage and hips. What are the big shapes? The big movements? What rhythms are of interest to us? Once we're familiar with these concepts, then we'll look at the details of what creates these shapes.
Week #4
The Torso, Continued: the Neck and Shoulder Girdle
Continue from torso, students will have roughed in a very basic clavicle and scapula to help us place the muscles that we've already studied. We will be recapping the shoulder girdle, the scapula, and the clavicle.
We will be sculpting the arm and looking at how rhythms are created by opposing angles. Angles of the biceps, between the heads of the triceps, between high points from the deltoid down to the inside high point of the triceps, and the high point of the ridge muscles down to the high point of the flexors
Week #6
Sculpting the Hand
The hand is one of the hardest areas to sculpt and draw, because when it is posed we have to handle so many points of articulation, which can only be simplified so much.
Week #7
Sculpting the Leg
We'll refine these very loose cylinder blocks in concepts, looking at the plane changes that are unique to each large muscle group of the leg. As with the arm, the leg will give us a great opportunity to study rhythm and angles. We'll focus on these and how they allow us to create an organic feel to the sculpt.
As with the fingers, we want to avoid having a copy/paste feel to the toes. Like the fingers, they form an arc. We will be looking at the three separate fat pads that, along the bone, define the shape of the bottom of the foot. Under the heel, the toes, and the big toe (which has its own).
Week #9
Tying in The Full Figure
In this week, we'll continue our figure study by blocking the whole sculpt in. At this point we're trying to consolidate everything that we've gone over thus far, so there won't be a lot of time dedicated to new concepts. However, we will take this opportunity to introduce and study fat, muscle tension, and extension/compression. At this point, you will also revisit the torso, the arms & hands, and the legs & feet.
Week #10
Finalizing the Full Figure
This week will be a continuation of the block in from last week, and the focus should still be primarily on the main shapes and forms that they have learnt throughout the course. Whilst we are not expecting a fully polished, perfectly finished final product, we will look at a couple of aspects of finishing a sculpt this week.
STUDENT GALLERY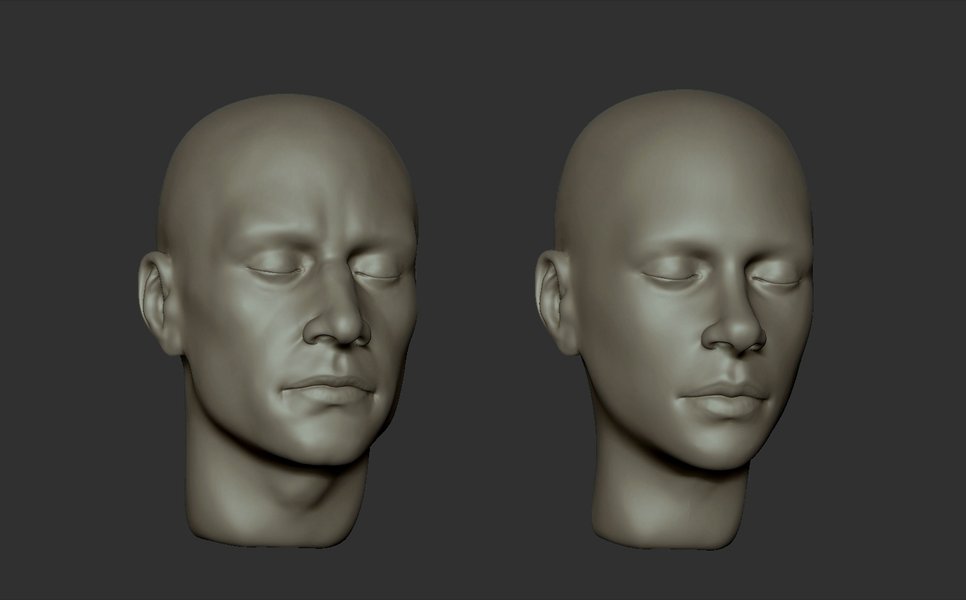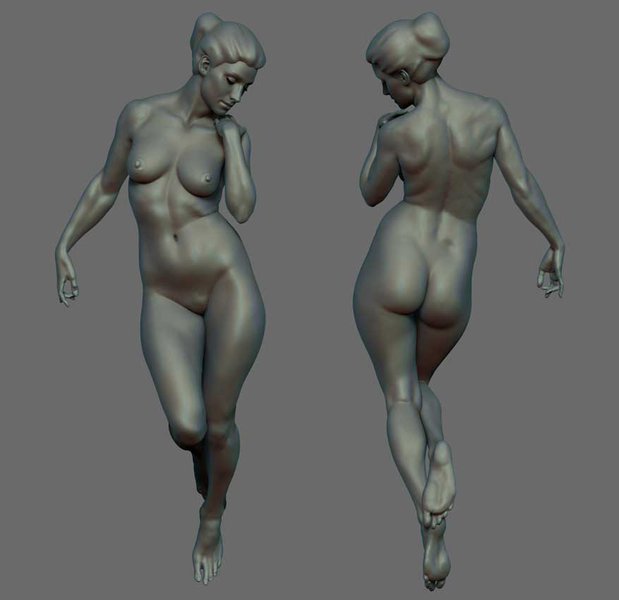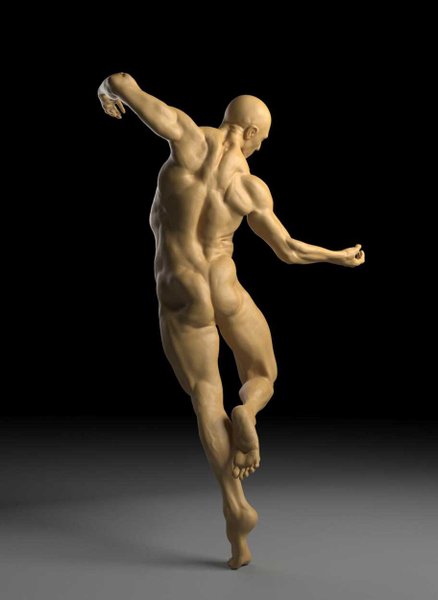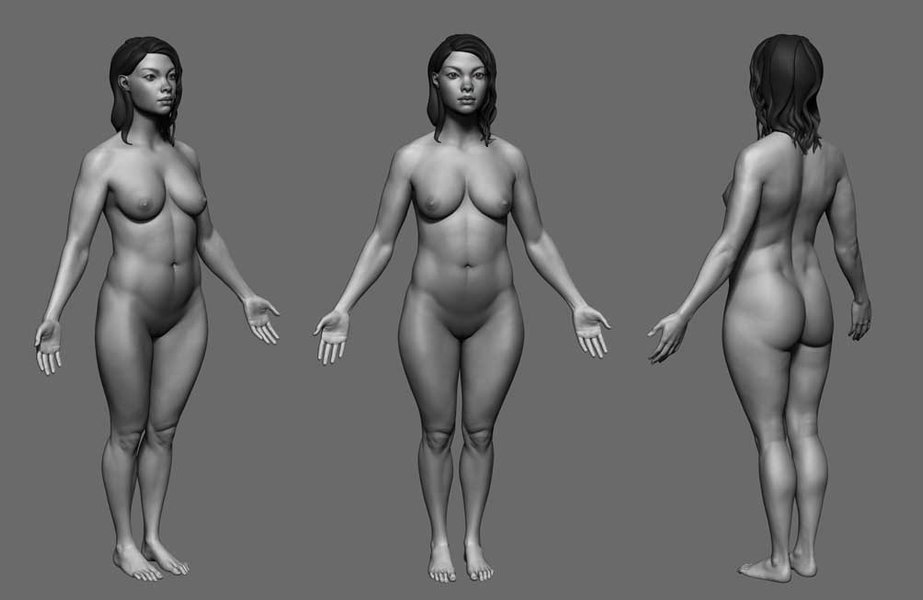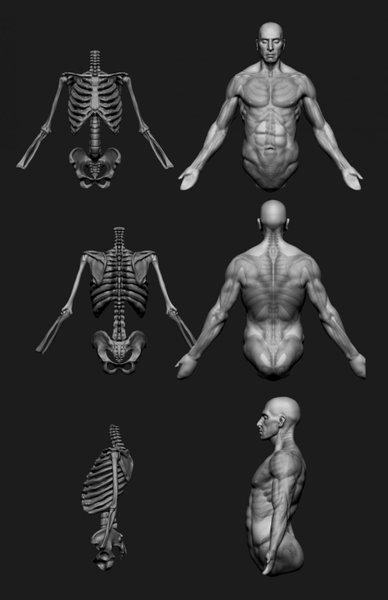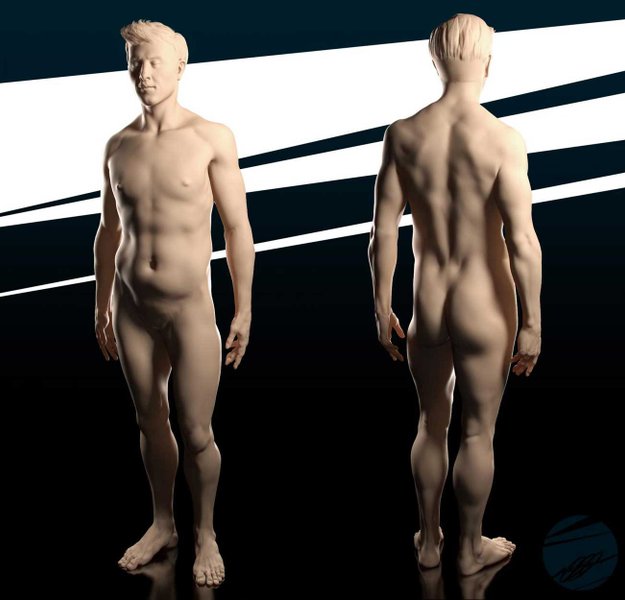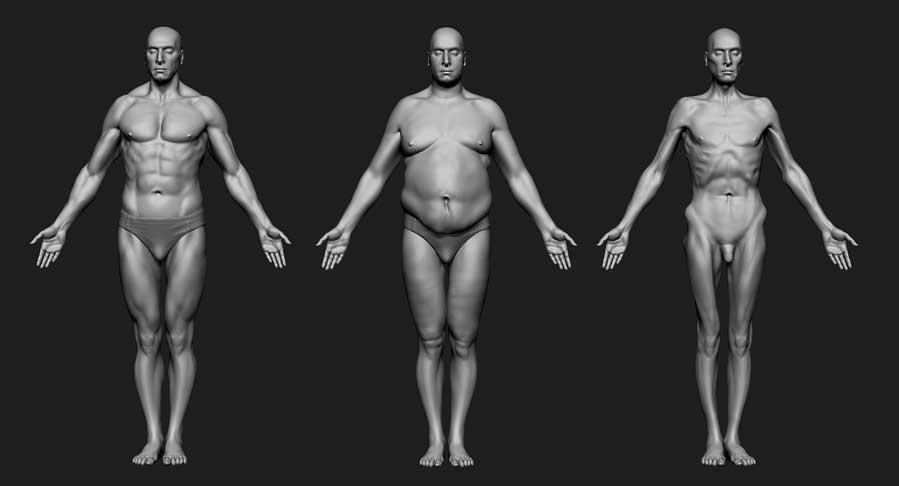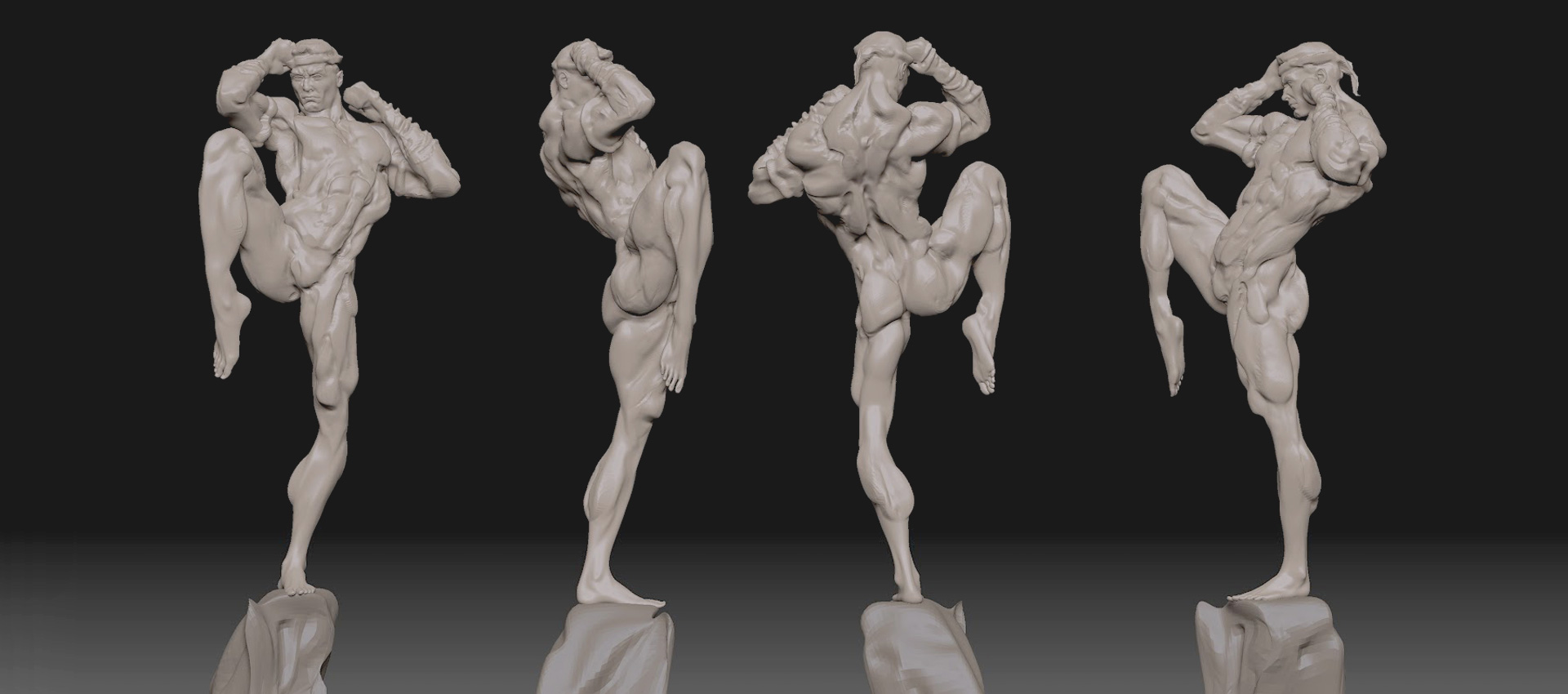 Taking your skills to the next level

Modeller
Course Start: Oct 06, 2023
Michael is a modeller and shot sculptor with 8 years of experience working in games, TV, and film. He has worked as a lead modeller within medical education in which his role handled deep anatomical studies, delivering accurate human assets used in surgical training for medical professionals. He is now currently working on several projects at Framestore and has worked on the award-winning 'A Midnight Sky' as well as 'Tom & Jerry'.
Instructor's Gallery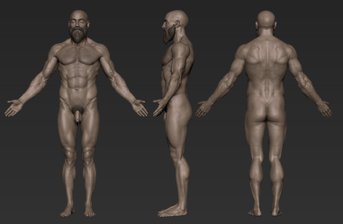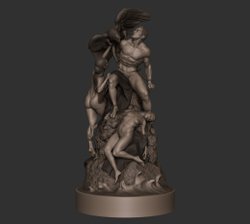 PRICING SCHEDULE
Even though our courses are the most affordable for the quality of education, these finance options allow you to focus on your goals instead of the barriers that keep you from reaching them.
Fall TERM REGISTRATION
Now Open
Jul 19, 2023 - Oct 09, 2023
COURSE BEGINS on Oct 06, 2023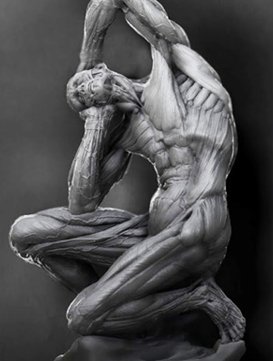 What makes this learning experience unique?
PERSONALIZED FEEDBACK
Receive personalized feedback on all assignments from the industry's top professionals.
LIFETIME ACCESS
Enjoy lifetime access to the spectrum of course content, including lectures, live Q&As, and feedback sessions.
CERTIFICATION
Show off your Certification of Completion when you turn in 80% of course assignments.
FLEXIBLE LEARNING
Learn anywhere, anytime, and at your own pace with flexible, online course scheduling.
Testimonials
Helped me learn a ton about anatomy, I feel like my sculpts are improving significantly. One of the best decisions I've made to take this course!
Shania
The content is incredibly complex and well-explained… I took my sculpting skills significantly further each week.
Laura
Christian was outstanding. My knowledge gained during this class has multiplied tenfold without a doubt. Christian helped me to understand the human form rather than memorizing shapes and hoping that it turns into a human model.
Joshua
Christian is awesome—he really knows his stuff. I thought he was going to be a bit academic at first, but he has a hysterical sense of humor that occasionally comes through!
JD
Christian was a great instructor, who cared about his students, and wanted them to do well. His level of explanation and the depth he could go into was fantastic and really gave me a deeper understanding of human anatomy. I'm very grateful for having the opportunity to partake in a course like it and be taught by someone as talented as Christian.
Bethnay
Very informative and helpful. Always encouraged us to use the forums and such as well and be a class rather than just being individual students.
Ivan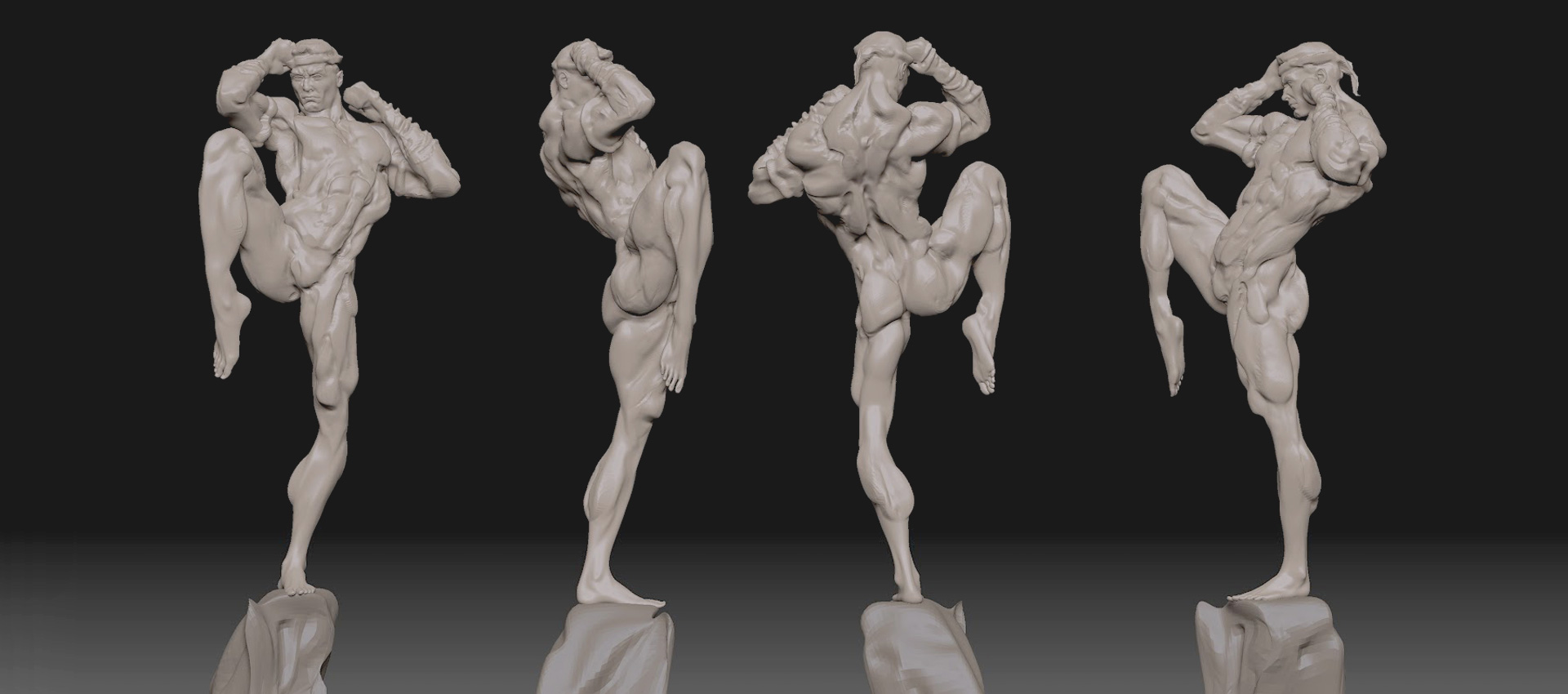 Need guidance? We're Here to Help.
We can help with admissions questions, portfolio review/course recommendations!
What are you interested in?