Build the world you've dreamed of in UE5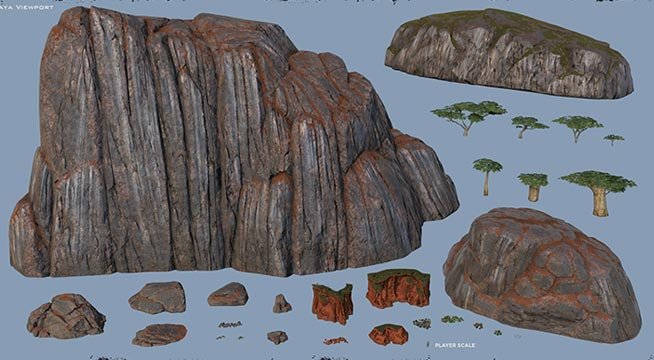 In this course, students will create a game environment from scratch in Unreal Engine 5. Lectures will cover the entire process from start to finish: reference gathering and blockout, sculpting organic assets, creating textures and shaders, incorporating set dressing, lighting and adding atmosphere, and post-processing and rendering the scene. Along with Unreal, students will use Substance, ZBrush, and SpeedTree to create their environments, as well as learn how to incorporate scans in a 3D environment workflow. By the end of the course, students will better understand level and environment workflows, and have all of the tools needed for a polished and presentation-ready game environment. Lecture videos will use Unreal Engine 5, but students may use UE4 or UE5.
Registration Period
Jul 19, 2023 - Oct 09, 2023
Course Start
Oct 02, 2023
Assignment
Due each week. Expect to spend 10-20 hrs/wk viewing lectures, Q&A, and time on assignments.
PREREQUISITES
Must have a solid understanding of environment art creation and relevant software (Maya/3DsMax, ZBrush, Substance); course pre-reqs: Vegetation & Plants for Games, Environment Art for Games in Unreal Engine, Unreal Engine Modular Environments
MATERIALS
UE4 or UE5, 3D Modeling Package (Maya/3DS Max), Substance Designer, ZBrush, SpeedTree
The more you know, the better.
Week #1
Scene Design / Blockout
Planning out a scope-able project | Important factors when designing a successful environment | How Design and Art work together to build a Game Environment | How to gather useful reference and create a ref board | Blocking out a scene in 3D
Week #2
Unreal 5 / Substance
Unreal 5 Intro | Unreal 5 Landscape Overview | Unreal 5 Landscape Master Shader Overview | Creating Tileable Ground Texture in Substance
Zbrush Intro | Sculpting small/medium boulders | How to design successful large cliff assets | Sculpting large cliff assets
Week #4
Rocks - Scans + Game Ready
Understanding Nanite | Rock Polishing Tips | ZBrush Decimation | Creating game ready meshes from high poly assets | UVing and Baking Assets | ZBrush Tiling Texture Sculpt | Substance High Frequency Details | Substance Base Color & Roughness
Vertex Blending Shaders | Height map based shaders | Additional Shader Add-ons | Importance of Master Shaders/Instancing
Week #6
High resolution to in game foliage
Foliage Methods. Sculpting, Modeling, Scans | Utilizing Scans for small assets like grass | Utilizing Modeling for plants | Utilizing zBrush for trees textures cards | Unreal Shader Setu
Speed Tree overview | Creating a tree in SpeedTree | Adding variation to our assets | Unreal Setup | Procedural vs Hand Painted Unreal process
Fundamentals of detailing out a scene | Utilizing Unreal tools to detail faster | Emphasizing a focal point in your scene | Story telling with details
Lighting Basics | Creating Mood/Atmosphere in Unreal | Light-maps for objects | Setting up multiple looks with Lighting
Week #10
Polish/Portfolio Building
Final polish pass for environments | How to push your scene beyond the class | LUTs/Post Processing | Rendering out screen shots | Creating portfolio template | Setting up Artstation
STUDENT GALLERY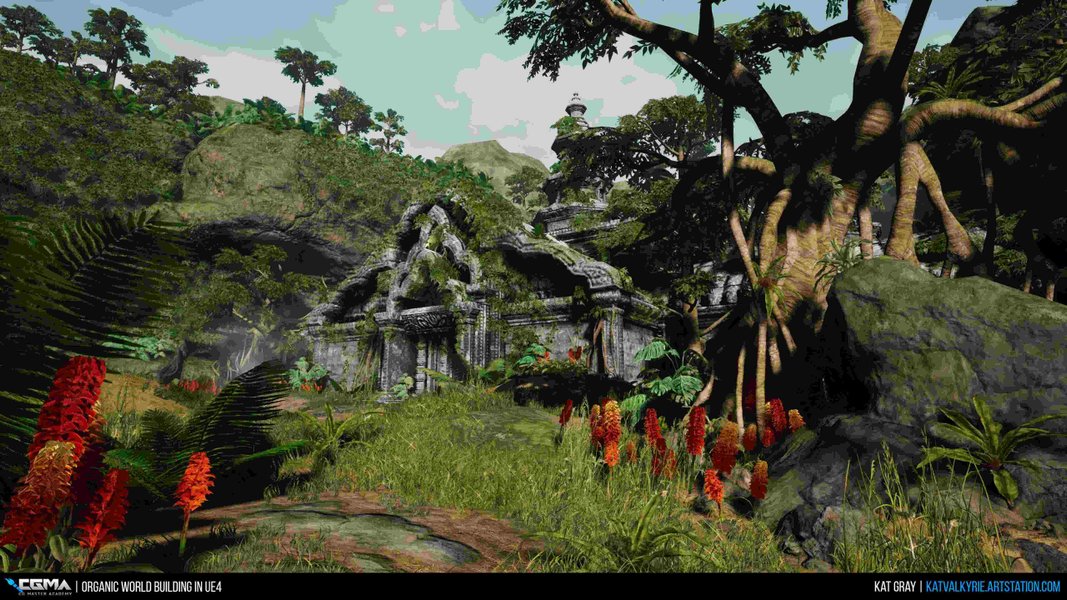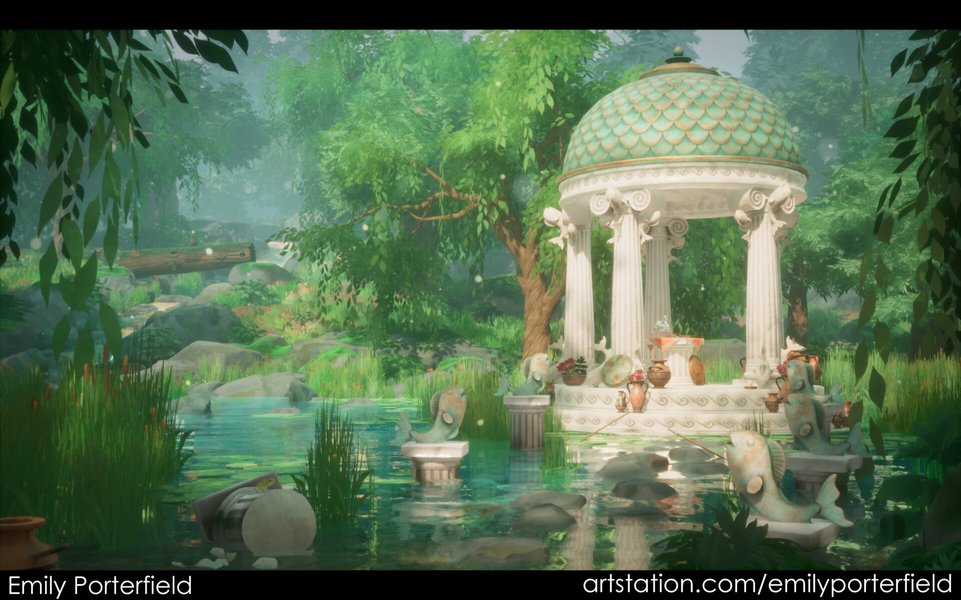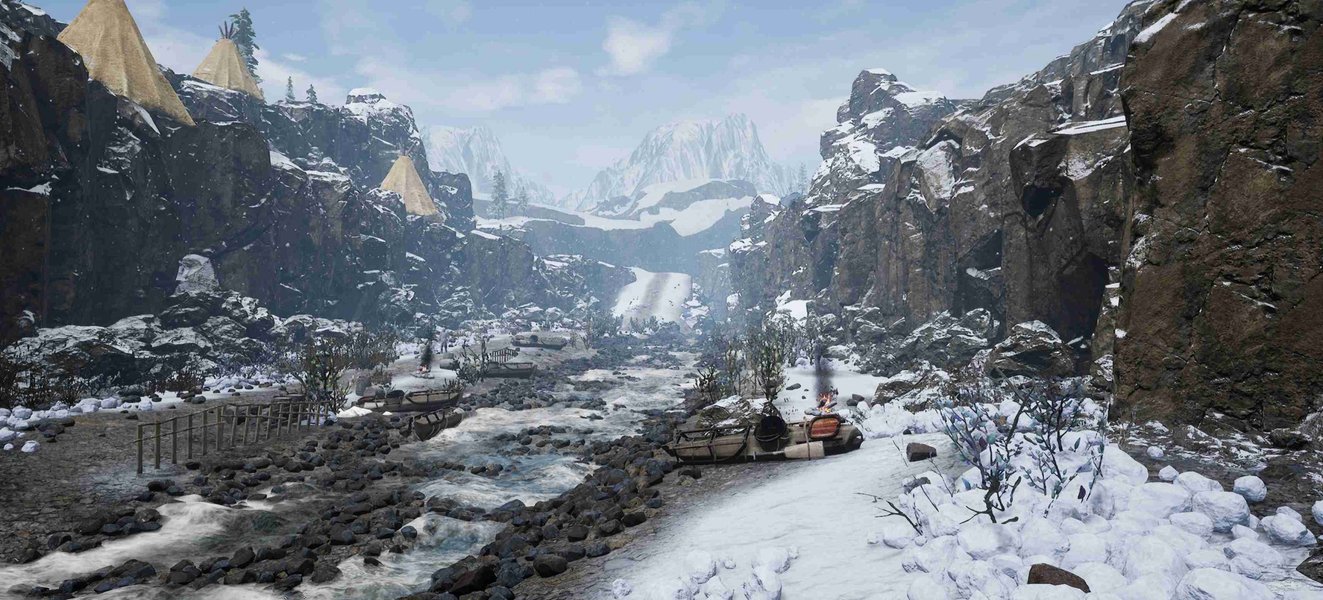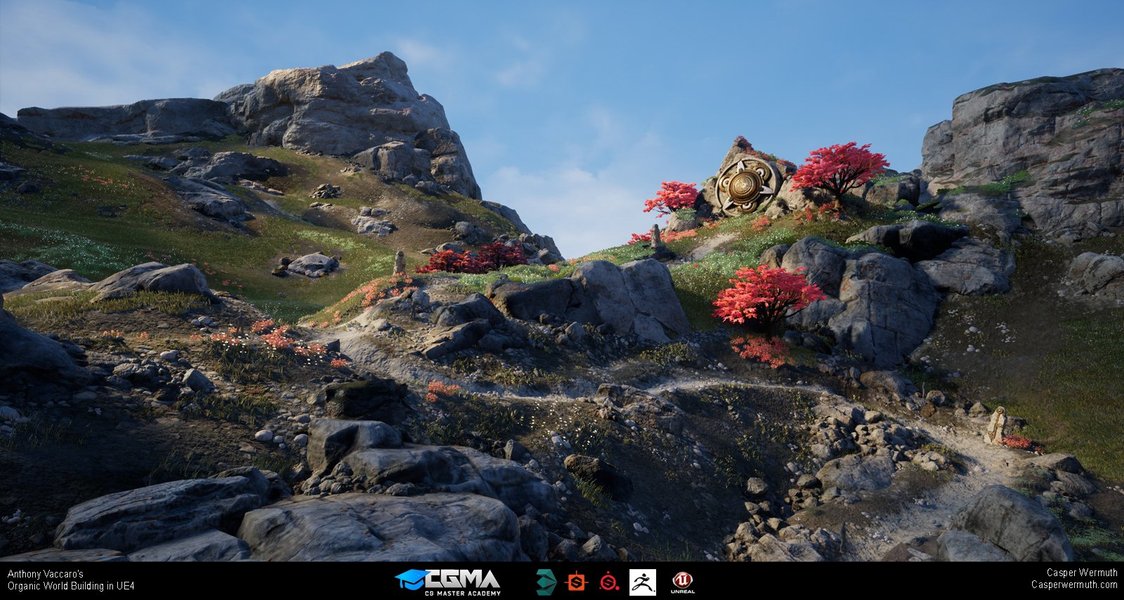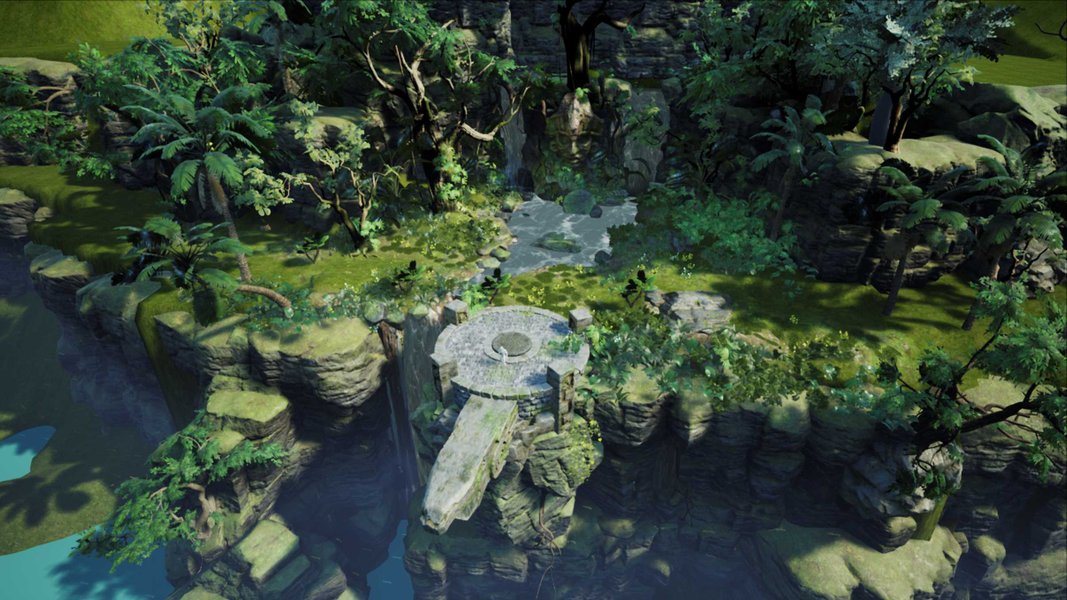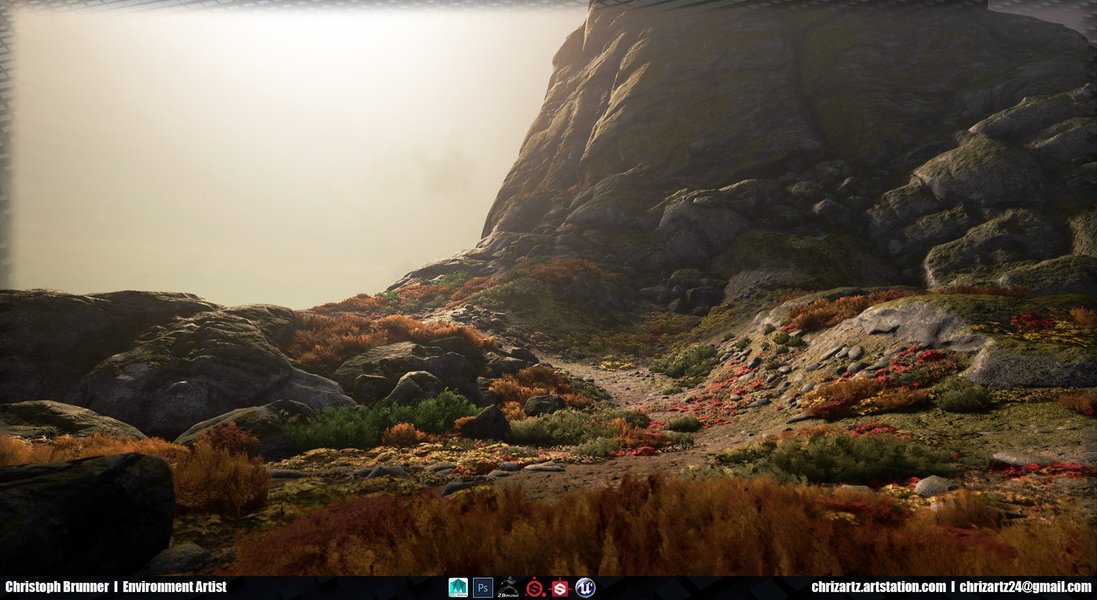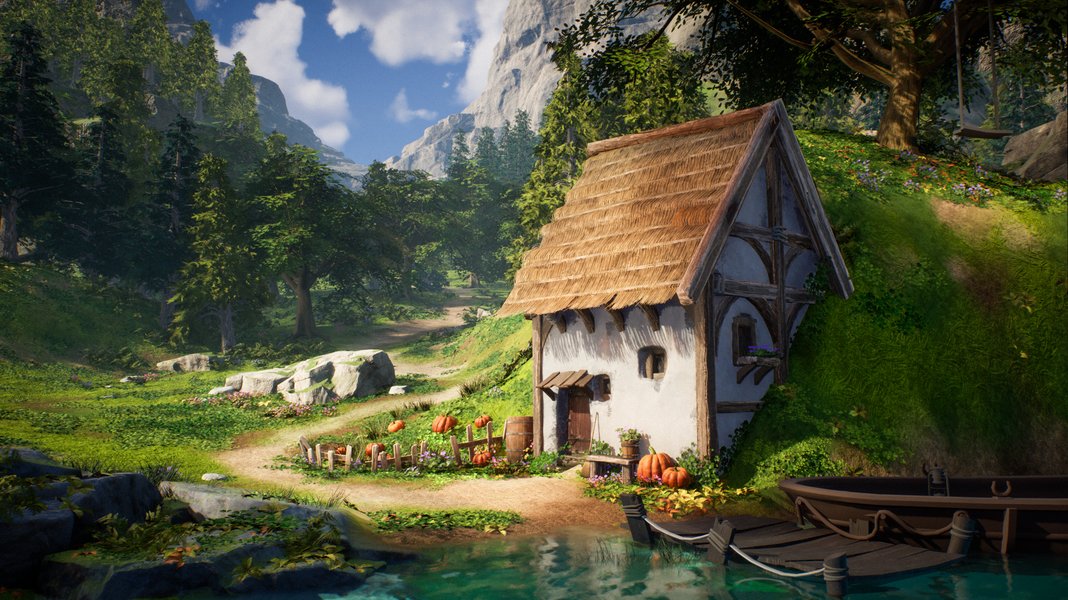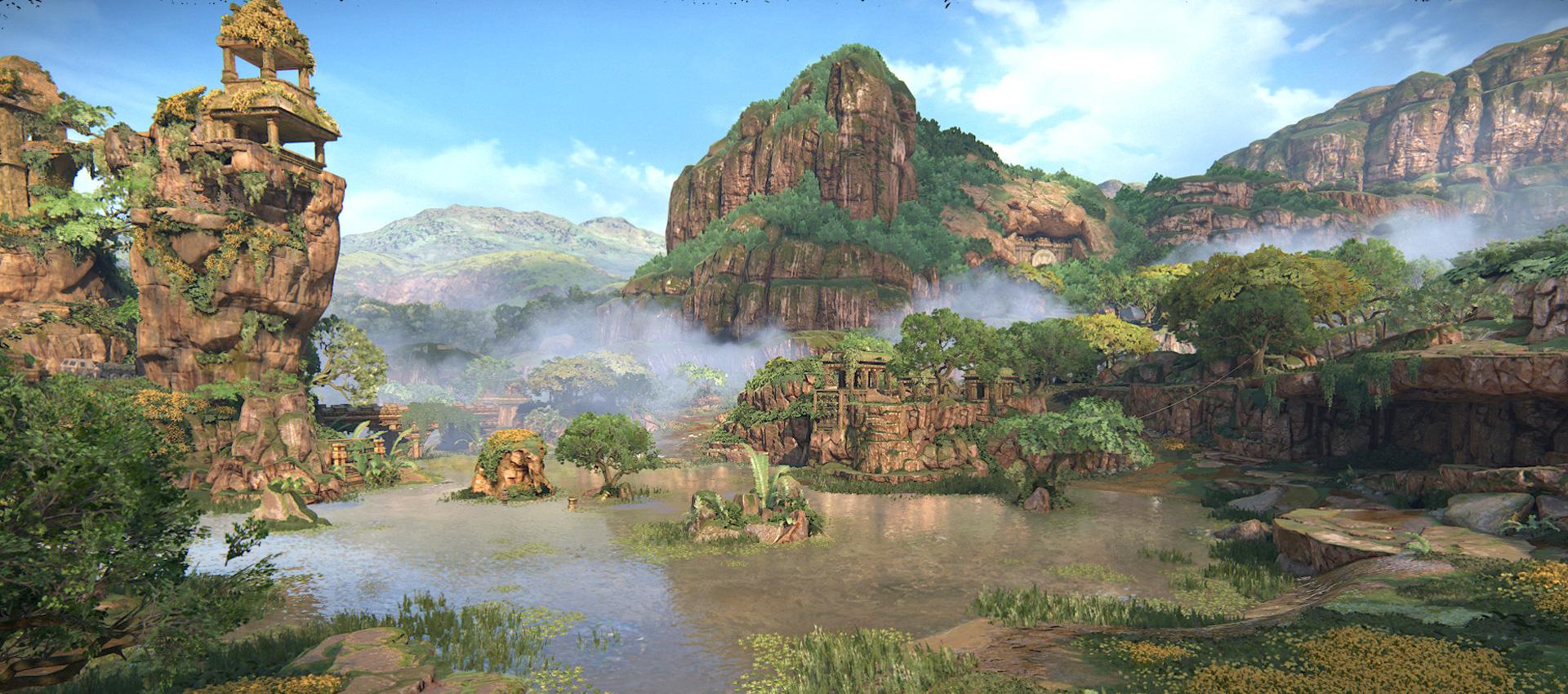 Real heroes don't wear capes they teach

Senior Environment Artist
Course Start: Oct 02, 2023
Anthony Vaccaro is currently an environment artist working at Naughty Dog in Southern California. He started his career at Bungie working on Halo Reach after graduating and obtaining his bachelor degree in Video Game Art & Design. After leaving Bungie he joined the team at Naughty Dog where he has been for the last 7 years working on critically acclaimed titles such as: Uncharted 3: Drakes Deception, The Last of Us, Uncharted 4: A Thief's End and most recently, Uncharted: Lost Legacy. While at Naughty Dog Anthony has specialized in creating the largest and most open organic levels from the ground up done by the studio.
Instructor's Gallery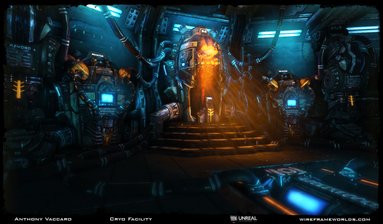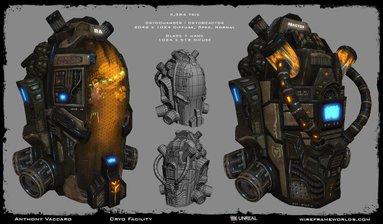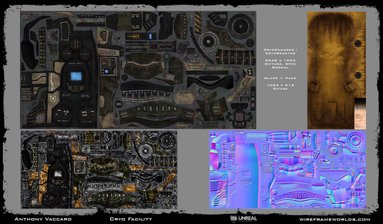 PRICING SCHEDULE
Even though our courses are the most affordable for the quality of education, these finance options allow you to focus on your goals instead of the barriers that keep you from reaching them.
Fall TERM REGISTRATION
Now Open
Jul 19, 2023 - Oct 09, 2023
COURSE BEGINS on Oct 02, 2023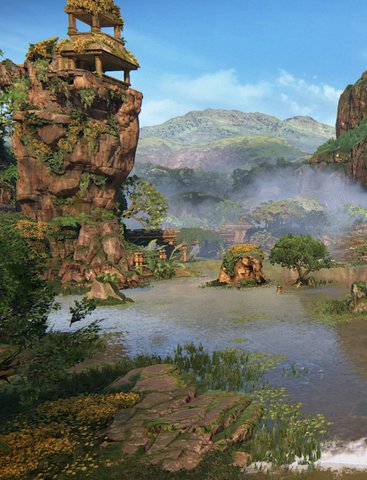 PERSONALIZED FEEDBACK
Receive personalized feedback on all assignments from the industry's top professionals.
LIFETIME ACCESS
Enjoy lifetime access to the spectrum of course content, including lectures, live Q&As, and feedback sessions.
CERTIFICATION
Show off your Certification of Completion when you turn in 80% of course assignments.
FLEXIBLE LEARNING
Learn anywhere, anytime, and at your own pace with flexible, online course scheduling.
Testimonials
Great personal touch. Gave live 1 on 1 feedback for long periods of time.
Filip
Excellent instructor, was great to have someone like Anthony sharing his knowledge with us.
Lewis
I already had intermediate skills for designing the environment, but Anthony took everything to the whole new advanced level of world building and helped me a lot to learn different steps of the environment design and how to prepare the assets and landscape to get the result that I want. His experience is priceless and I am so happy that I invested in this class and I feel more confident to pick whatever idea or concept that I want and turn it into the portfolio piece that I want.
Mohsen
Need guidance? We're Here to Help.
We can help with admissions questions, portfolio review/course recommendations!
What are you interested in?