Creating plant design and vegetation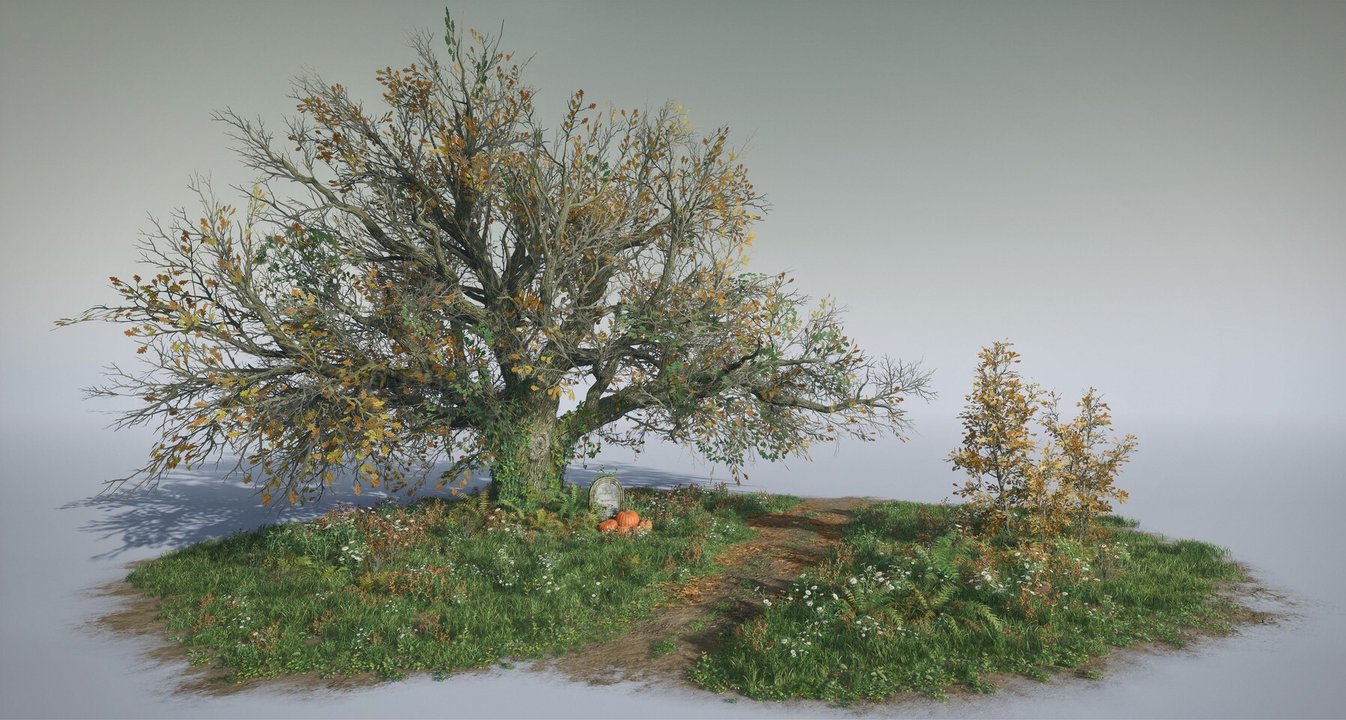 During this 6-week course, students will create a small vignette environment focusing heavily on the creation of vegetation and plants. The process will include using a tree as the focal point, creating a bark texture, importing these assets into Unreal Development Kit, and composing a final portfolio-ready shot. Lectures will demonstrate several different tools and workflows to achieve quality assets, tools that include Maya, SpeedTree, Zbrush, Substance Designer/Painter and the Unreal Development Kit. The instructor will work with each student individually to narrow down reference and ideas to create a vegetation kit with which to build a strong vignette environment. Lectures will cover how to utilize color, composition, and scope to create a cohesive look.

Upon completion each student will have an aesthetically pleasing piece for their portfolios, as well as a strong foundation that will translate into a modern understanding of the foliage pipeline for video games. Throughout the course, students will develop an understanding of the modern foliage creation pipeline, as well as the necessary skills to problem solve most forms of foliage. By the end of this course, students will have a great foundation that will translate into current generation video game production, a completed vignette environment piece for their portfolios, and a foliage kit they can build upon and use extensively for other projects.




Registration Period
Jul 19, 2023 - Oct 09, 2023
Course Start
Oct 02, 2023
Assignment
Due each week. Expect to spend 10-20 hrs/wk viewing lectures, Q&A, and time on assignments.
PREREQUISITES
Students must have an understanding of Maya, Zbrush, Substance, Knowledge of creating tileable textures substance designer
MATERIALS
Maya, Zbrush, Speedtree, Unreal Engine 4, Substance Designer/Painter, Photoshop (optional)
The more you know, the better.
Week #1
Introduction, Reference Gathering, & ZBrush
Download & install PureRef | Gather reference for our scene | Break down our reference and create a collage in PureRef Discuss and demo our first (SIMPLE) plant in ZBrush | Lay out our first plant atlas to be exported for texturing Bonus: introduction to SpeedTree
Week #2
Texturing, Maya, and UDK
Set up our project in Substance Painter and bake our maps | Texturing our Virginia creeper plant in Substance Painter Exporting our textures from Substance Painter | Creating 7 different variations of our Virginia creeper plant in Maya Exporting our models and textures in Unreal 4 and setting up a simple material | With the knowledge from weeks 1 and 2, we'll be able to make almost any plant! Bonus: Substance Designer refresher
Week #3
Creating our Tree in SpeedTree and Creating Tree Bark in Substance
Jump into SpeedTree and start making our tree trunk | Move on to the large branches, focusing on creating a good silhouette Finish up adding medium-sized branches and roots | Complete our bark texture by creating the height, base color, roughness, and AO Apply our bark material to the tree in SpeedTree
Week #4
Creating Our Tree Canopy
Blocking out our oak tree leaves and sculpting them in Zbrush | Texturing our oak tree leaves in Substance Painter Modeling our high-poly branch assets in Maya | Building and baking our branch assets in SpeedTree | Creating our tree canopy in SpeedTree NOTE: Students will have 2 WEEKS to complete this week's assignment.
Week #5
Ferns, Leafy Ground Plants, and Unreal
Sculpting and texturing a large and small fern | Sculpting and texturing a set of leafy ground plants Modeling our ferns in SpeedTree | Modeling out our leafy ground plants in Maya Importing our landscape, tree bark blend, and foliage shader in to Unreal | Importing our plants into Unreal and creating an asset gym
Week #6
Flowers, Ivy, and Finishing the Scene in Unreal
Model and texture our flowers to add to our scenes | Model and texture ivy to add to our scenes | Jump into Unreal and begin building final scenes Light our final scene and experiment with post processing | Render out our completed screenshots NOTE: Students will have 2 WEEKS to complete this week's assignment.
STUDENT GALLERY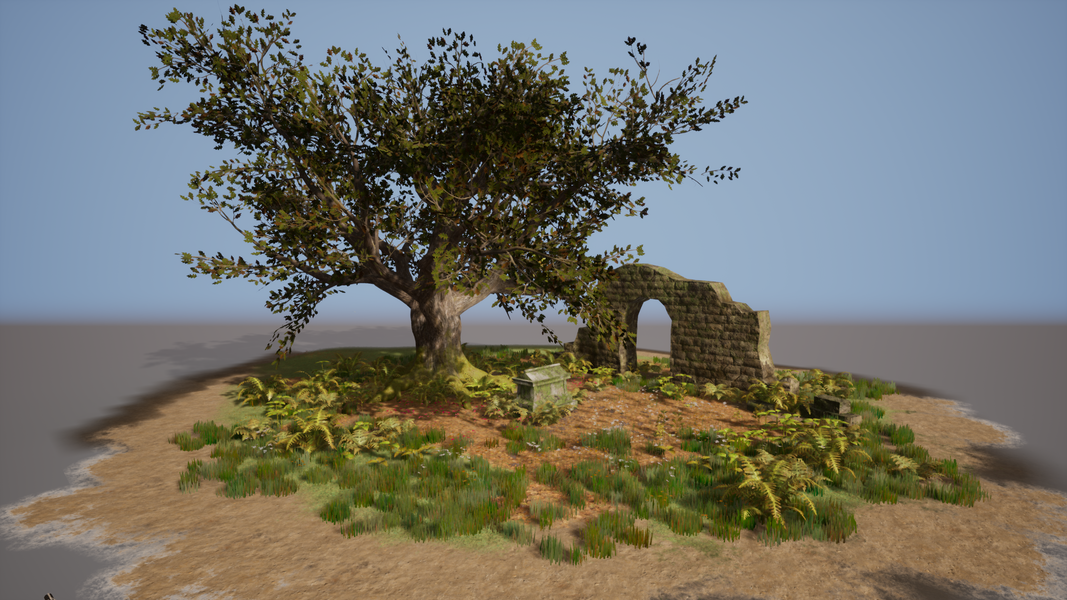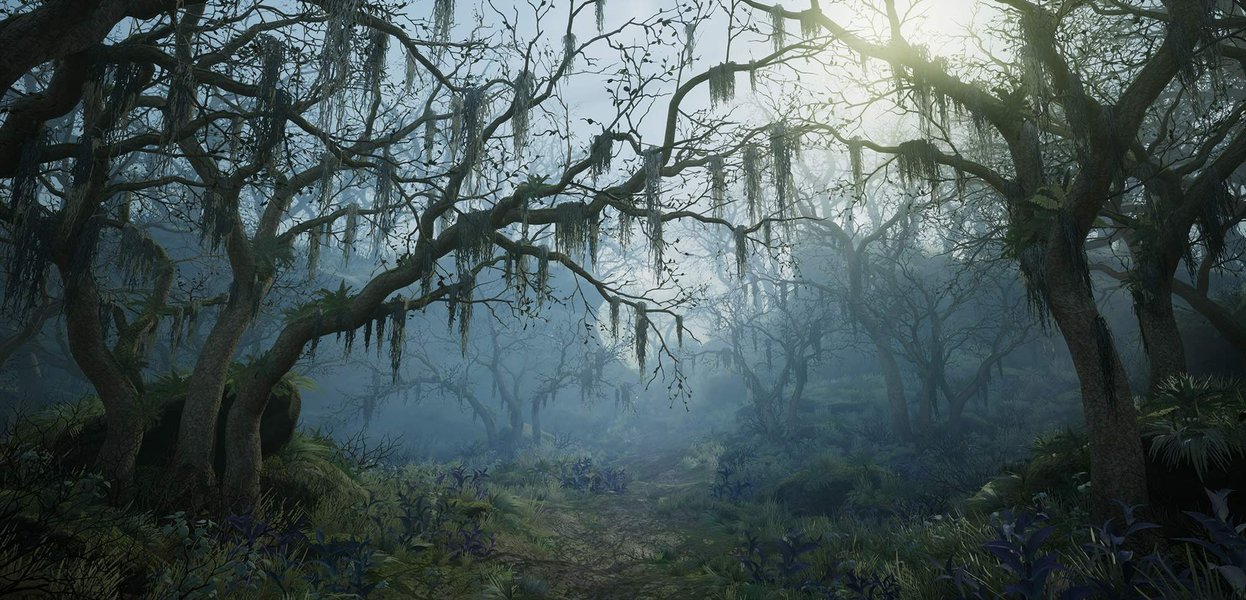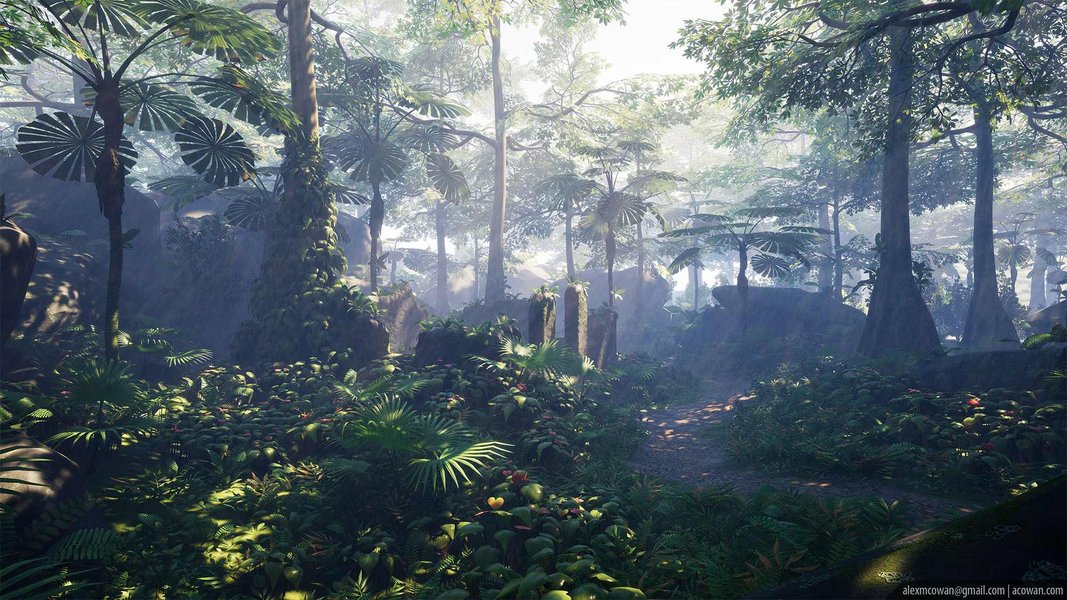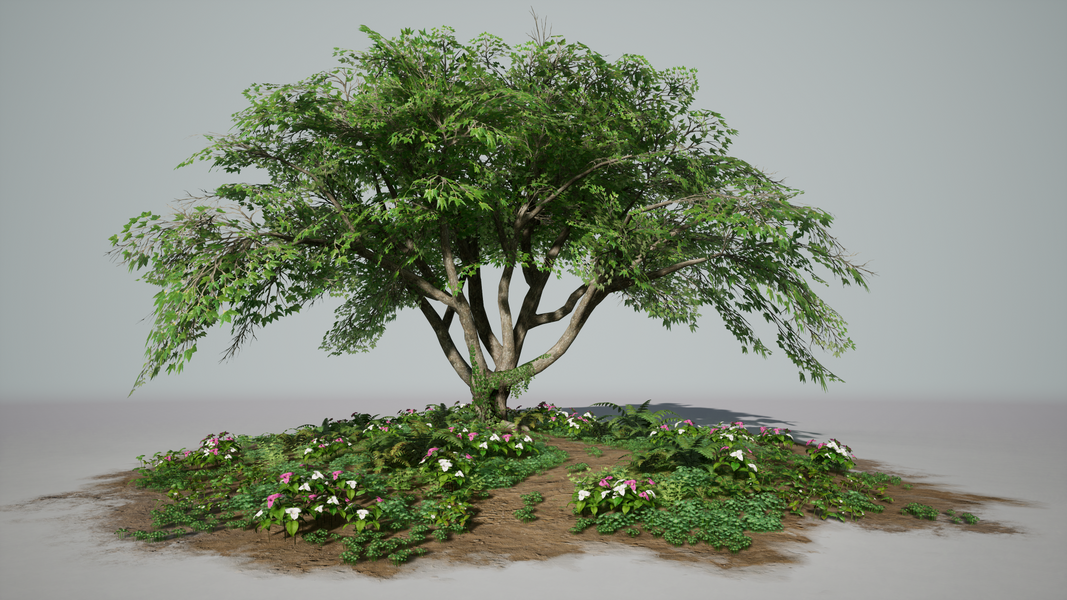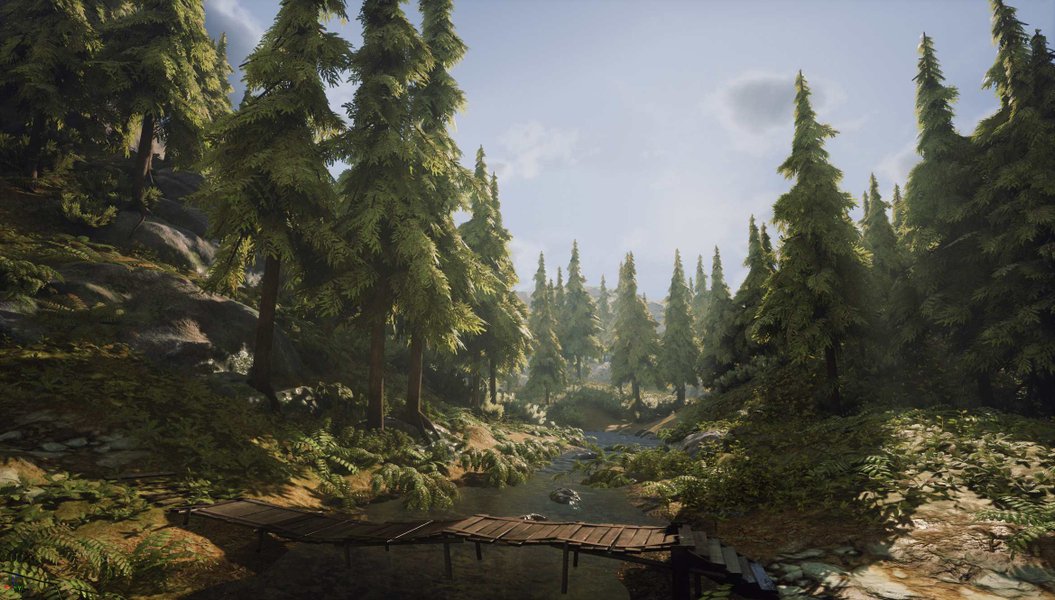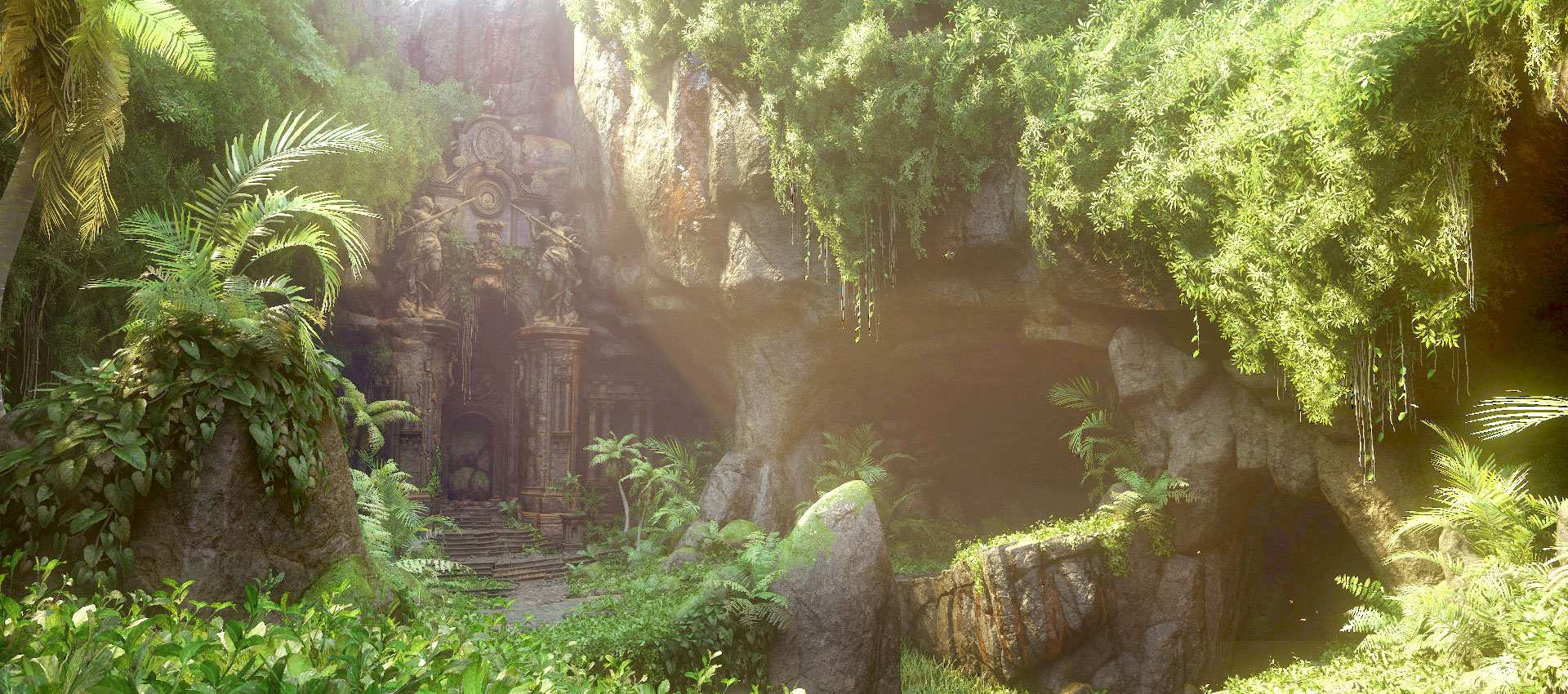 Taking your skills to the next level

Principal Environment Texture Artist
Course Start: Oct 02, 2023
Jared Sobotta is an Principal Environment Texture Artist at Naughty Dog. He obtained a Bachelor's degree in Game Art from Fullsail University. After graduating early in 2012 he moved around the US working full time and contract as an environment artist and lighting/TD at studios including Bio Ware, Digital Domain, Whitemoon Dreams and Bertone Visuals. Since 2015 he's worked at Naughty Dog. His credits include "The Last of Us: Part 2", "Uncharted Lost Legacy", "Uncharted 4," "Star Wars: the Old Republic," and "War Machine: Tactics", "Batman Arkham Origins" and "The Bureau: Xcom Declassified".
Instructor's Gallery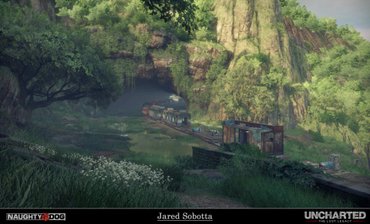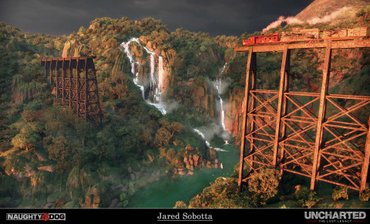 PRICING SCHEDULE
Even though our courses are the most affordable for the quality of education, these finance options allow you to focus on your goals instead of the barriers that keep you from reaching them.
Fall TERM REGISTRATION
Now Open
Jul 19, 2023 - Oct 09, 2023
COURSE BEGINS on Oct 02, 2023

What makes this learning experience unique?
PERSONALIZED FEEDBACK
Receive personalized feedback on all assignments from the industry's top professionals.
LIFETIME ACCESS
Enjoy lifetime access to the spectrum of course content, including lectures, live Q&As, and feedback sessions.
CERTIFICATION
Show off your Certification of Completion when you turn in 80% of course assignments.
FLEXIBLE LEARNING
Learn anywhere, anytime, and at your own pace with flexible, online course scheduling.
Testimonials
I really enjoyed this class and gained a lot of new skillsets from it. He has a natural talent in not only his craft, but in delivering it in a digestible manner in class. I highly recommend this class!
Christen
Jeremy was one of the best instructors I've had for game design. He was always helpful, always kind, and was a wealth of information for both newcomers and experienced artists.
Sara
Jeremy is an awesome instructor! I'm so happy I took this class and I'm happy with what I've learned.
Sahir
He's a very encouraging and caring dude. I felt like he really enjoyed teaching the class which goes a long way.
Joshua
Jeremy was an excellent teacher. He went in depth with the course material and explained any questions we might have.
Andreas
Need guidance? We're Here to Help.
We can help with admissions questions, portfolio review/course recommendations!
What are you interested in?