Understand creature anatomy
In this course, students will create their own animal anatomy study in ZBrush. They will learn how to construct a model from the inside out, starting by building the skeletal system and adding muscles and skin later on. This course will also focus on portfolio by covering how to light and render a beautiful study in Maya and Photoshop. In the second part of the course, students will jump from the study to the creation process by learning how to build up their own creatures. They will create the anatomy of their own dragon and discover the workflows to sculpt details and paint accurate skin colors in ZBrush.
Registration Period
Jul 19, 2023 - Oct 09, 2023
Course Start
Oct 04, 2023
Assignment
Due each week. Expect to spend 10-20 hrs/wk viewing lectures, Q&A, and time on assignments.
PREREQUISITES
Knowledge of ZBrush and digital sculpting strongly recommended; basic knowledge of Maya and ZBrush is required; basic knowledge of Photoshop strongly recommended; course pre-reqs include Anatomy for Production
MATERIALS
Zbrush, Maya (3DS Max or Blender ok), & Photoshop (or equivalent software)
The more you know, the better.
Week #1
Introduction to Animal Anatomy: Understanding the Principle of Motion
Hierarchy of animal anatomy | Motion: skeleton, muscles, articulation, direction | Basic understanding of design: carnivore vs. herbivore | From design to study | Anatomy study and paint-over in Photoshop
Week #2
Anatomy of the Skull: Understanding the Notion Behind Bones
Introduction to animal face anatomy | Description of the face | Skull sculpting
Week #3
The Center of Everything: Understanding the Spinal Column and Rib Cage
Basic understanding of the body structure and connection | Deeper understanding of the anatomy of the spine | From the scapula to the fingers | Standing on the legs | Creating the base of our animal in ZBrush
Week #4
Week 4| Pull to Motion: Understanding the Function of a Muscle
Understanding the role of a muscle | Description of the head anatomy | The spinal column muscles | ZBrush sculpting
Week #5
From the Écorché to the Living Creature: the Fat and the Skin
Fat presence on the body | The skin's appearance | The écorché in ZBrush | Understanding the anatomy of fur
Week #6
Between Study and Art: the Motion in Action
Put motion into practice | The photographic look of an animal anatomy study | The clay material | Create a pose in ZBrush | Setting up our studio in 3D
Week #7
From Study to Creation: How to Translate Anatomy From one Species to Another
Interpreting anatomy | Introduction to the dragon project | Creating the base in ZBrush
Week #8
More Limbs: What Does it Take to Be a Dragon?
Dragon skeleton draw-over | Study from Avatar's creatures | Building our dragon's écorché in ZBrush | Adding the wings
Week #9
The Beauty Behind the Details: How to Create High-Detailed Sculpts
Creating details in ZBrush | Using Photoshop to create details | Posing our dragons
Week #10
From Study to Production: Putting a Model Into a Production Environment
Understanding production needs | Colorize your creature | From 3D to illustration
STUDENT GALLERY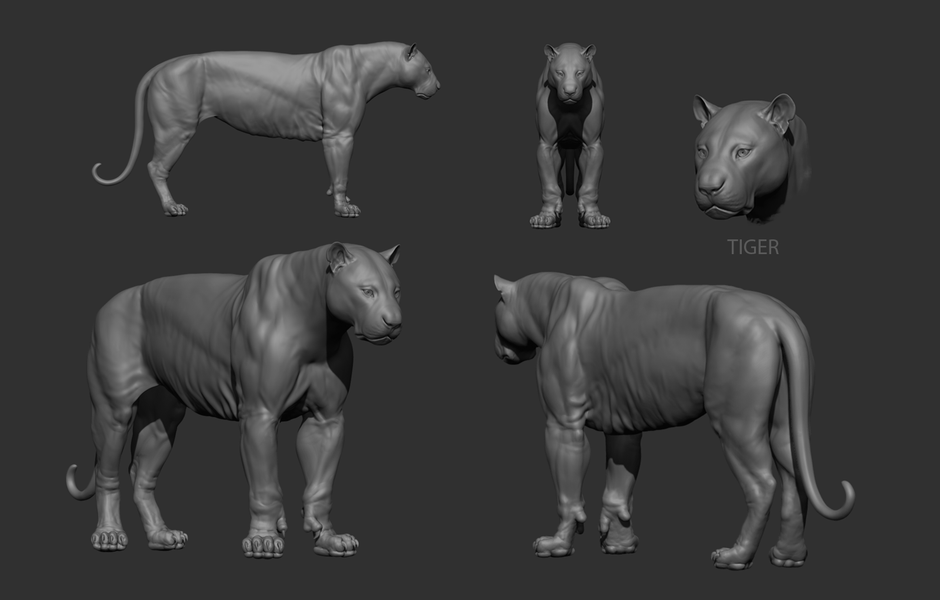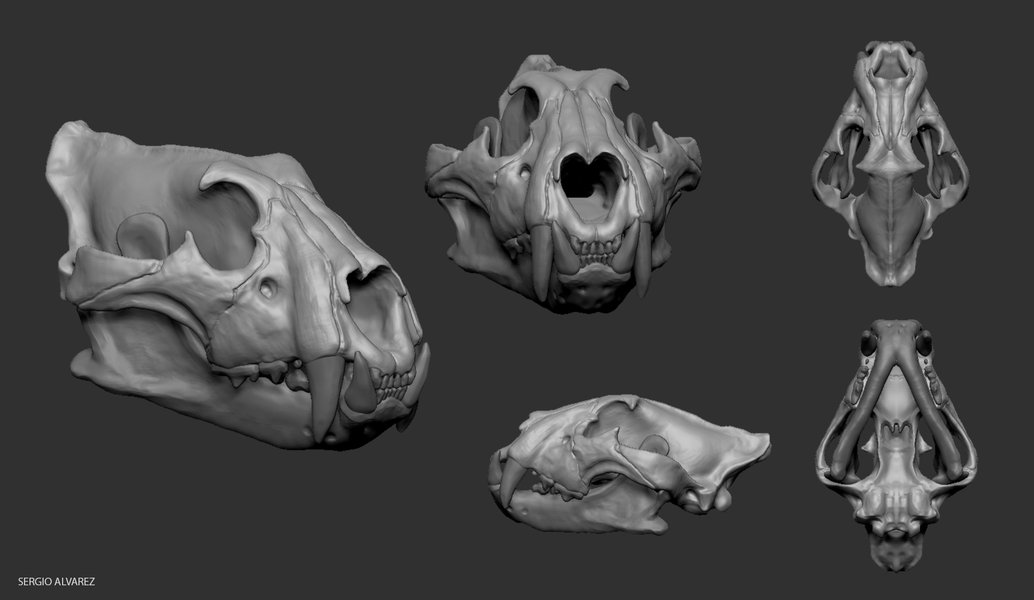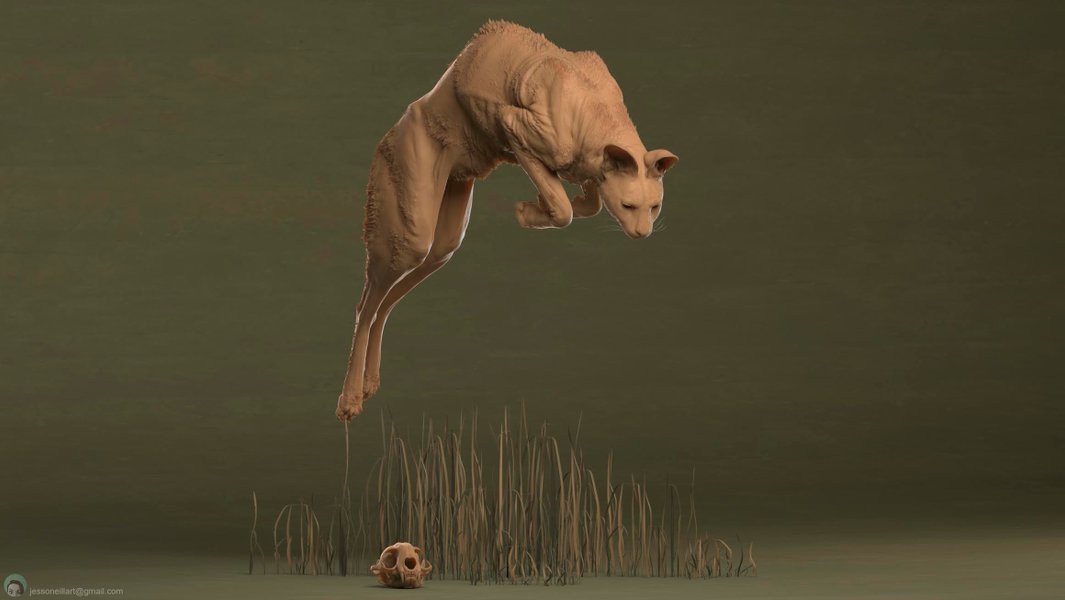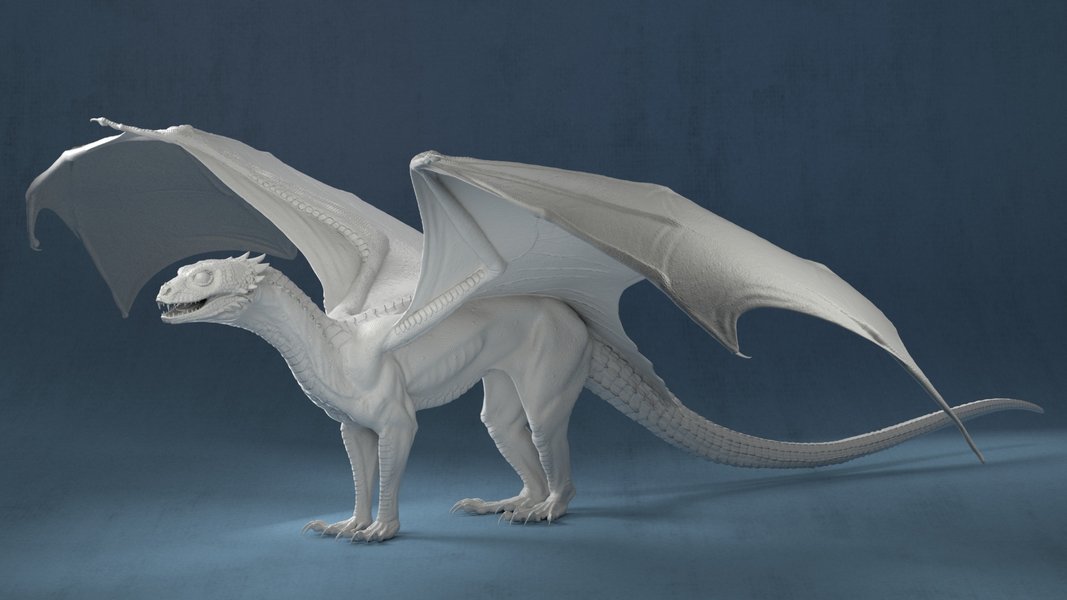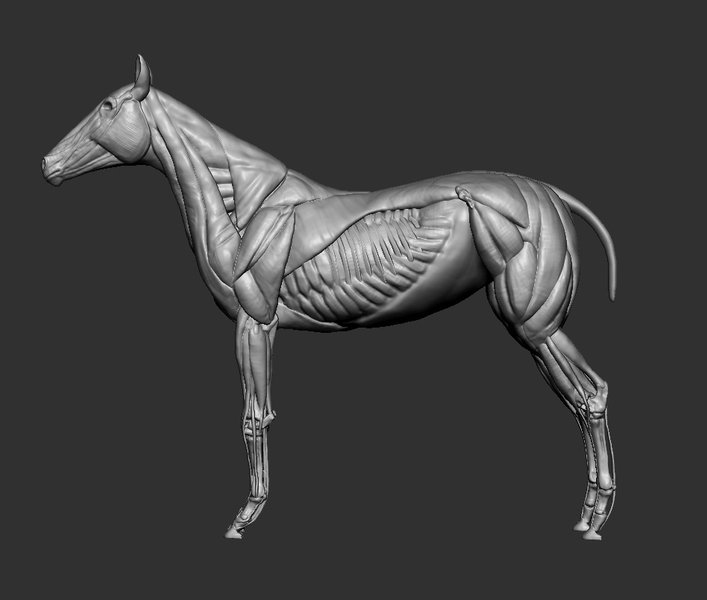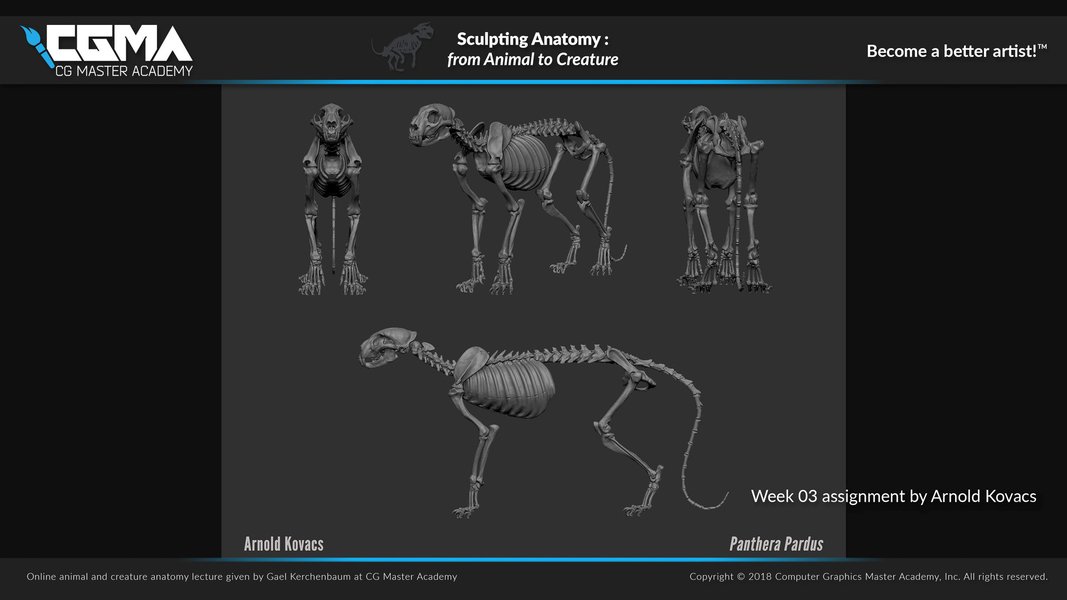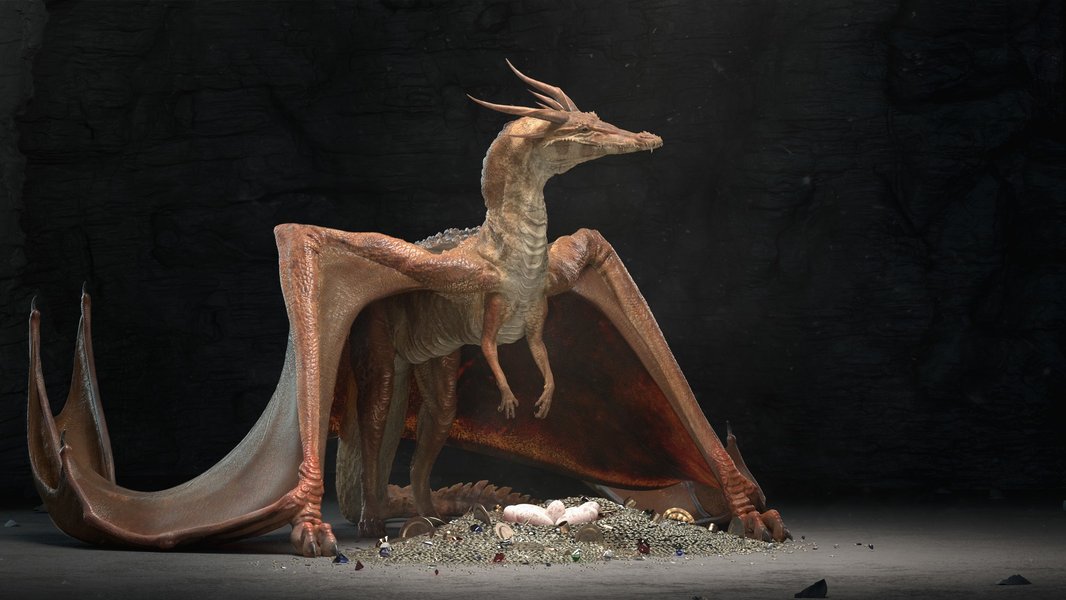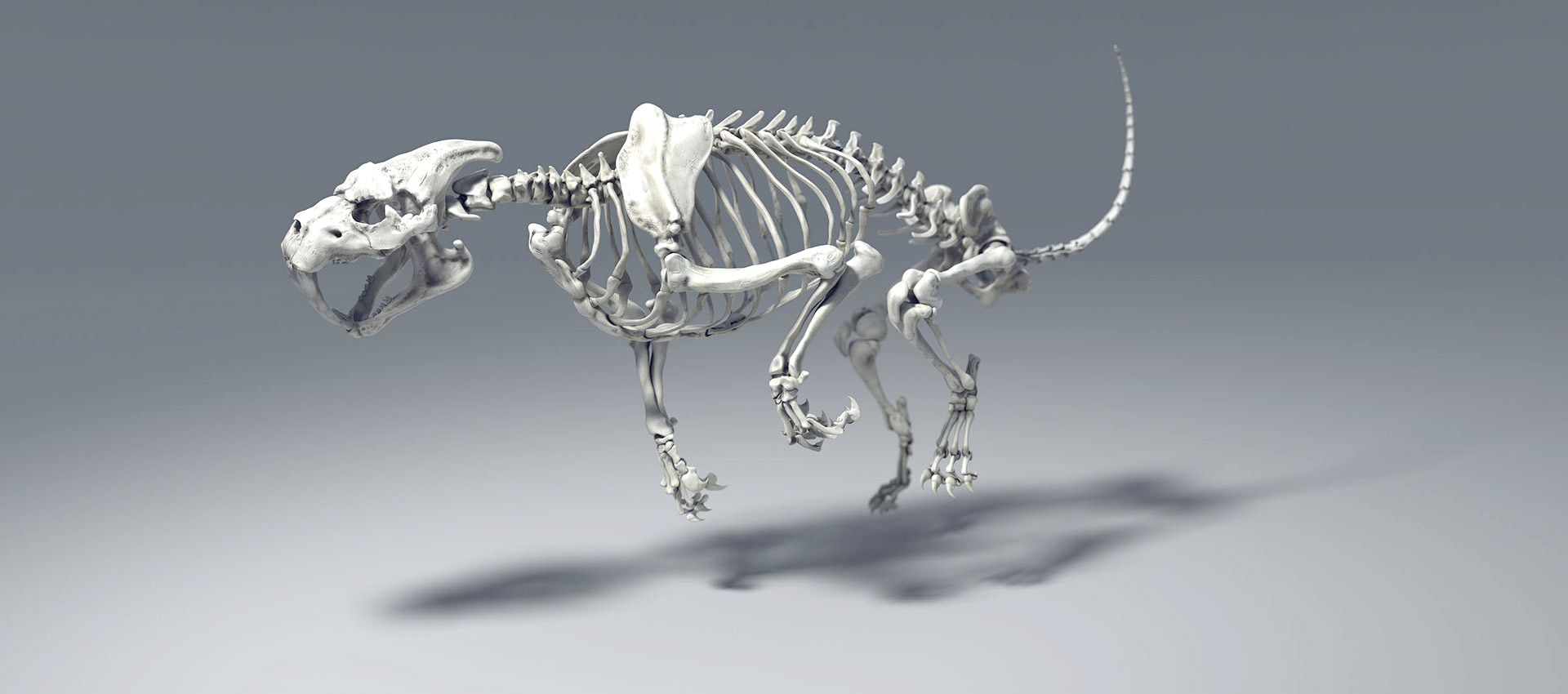 Taking your skills to the next level

Senior Creature Modeler
Course Start: Oct 04, 2023
Jason Brown has worked in the vfx industry for 15 years; 12 of those years were in the film/tv industry where he specialized as a creature modeler. Jason started his career in London where he spent ten years working at MPC, The Mill and Milk-vfx before moving to Vancouver with Double Negative. After four years, he left to join the great ILM. A few highlights of his career include Creating the ghosts for GhostBusters Afterlife, Concepting Carnage's weapons for Venom 2, working on the king of monsters himself- Godzilla and winning the 2013 Broadcast TECH Young Talent Award.
Instructor's Gallery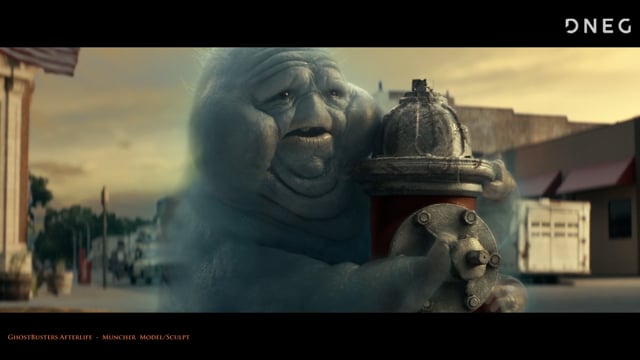 PRICING SCHEDULE
Even though our courses are the most affordable for the quality of education, these finance options allow you to focus on your goals instead of the barriers that keep you from reaching them.
Fall TERM REGISTRATION
Now Open
Jul 19, 2023 - Oct 09, 2023
COURSE BEGINS on Oct 04, 2023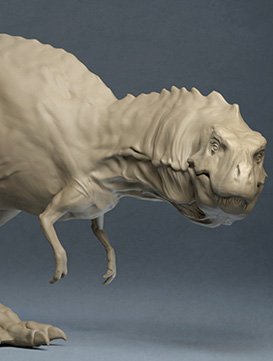 PERSONALIZED FEEDBACK
Receive personalized feedback on all assignments from the industry's top professionals.
LIFETIME ACCESS
Enjoy lifetime access to the spectrum of course content, including lectures, live Q&As, and feedback sessions.
CERTIFICATION
Show off your Certification of Completion when you turn in 80% of course assignments.
FLEXIBLE LEARNING
Learn anywhere, anytime, and at your own pace with flexible, online course scheduling.
Testimonials
It helped me gain a deeper understanding of anatomy, and taught me a workflow that is now very useful to me.
Annika
Best instructor ever!
Michka
Amazing, phenomenal instructor. This is the best CGMA fundamentals course, and I believe it is the single most important for 3D Character Artists.
Khaldoun
Gael is a great teacher, he explained his workflow in great detail and provided even more information in the Q&A sessions. He also encouraged us to help each other, creating a great rapport between the students. I really enjoyed the course.
Diego
Gael was knowledgeable and passionate about anatomy, and conveyed that knowledge clearly at an appropriate level.
Jesse
Need guidance? We're Here to Help.
We can help with admissions questions, portfolio review/course recommendations!
What are you interested in?