Time To Advance Your Character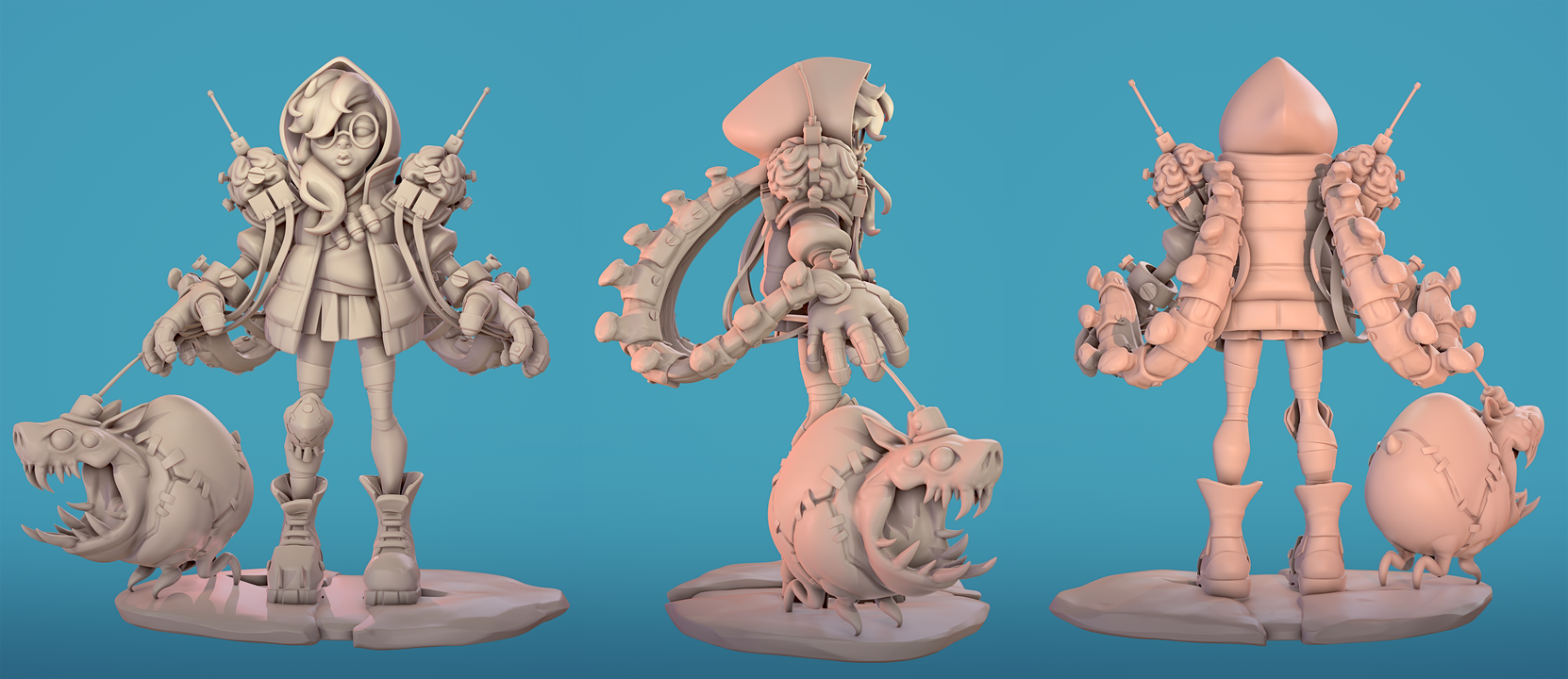 This course will build upon topics and workflows taught in "Stylized Character Art for Games" to create a PBR-rendered, stylized character for Marmoset Toolbag or Unreal Engine. Students will create a full character from scratch, using a combination of techniques in Zbrush, Maya, Substance Painter, and Marmoset Toolbag/Unreal 5. The course will cover topics of using Zmodeler, dynamesh/Zremesh workflow in Zbrush. Retopology and UV creation in Maya/Modo. PBR texturing workflow in Substance Painter. Basic rigging and idle animation in Maya. And fbx export/import, material creation and workflow, lighting, and basic camera and post-processing in Marmoset Toolbag or Unreal Engine 5.

Students will learn to model a full character for current-generation games. Students will learn principles of Stylized PBR texturing and material creation (and what separates this from unlit-hand painting. Students will learn basic rigging and animation in Maya. Students will learn about workflows inside Marmoset Toolbag and Unreal engine (from fbx process to material creation to post-process and rendering).

Final student works will include a full model, textured and surfaced in Unreal Engine for portfolio. Please note: It is strongly recommended that students complete the Stylized Character Arts for Games course before enrolling in this mentorship. NOTE: Students must submit concepts for approval in the week leading up to the course.
Registration Period
Oct 12, 2023 - Jan 29, 2024
Course Start
Jan 23, 2024
Once a week (90 minute Q&A)
Assignment
Due each week. Expect to spend 10-20 hrs/wk viewing lectures, Q&A, and time on assignments.
PREREQUISITES
Moderate knowledge of Zbrush. Moderate Knowledge of Retopology for Games. Moderate Knowledge of Substance Painter and PBR workflows. Basic Knowledge of rigging and animation. Basic knowledge of Unreal Engine. Recommend course pre-req: Stylized Character Arts for Games
MATERIALS
Zbrush, Modo, Maya, Marmoset Toolbag, Substance Painter, Unreal Engine 5
The more you know, the better.
Week #1
Introduction/ Zbrush Blockout
Get familiar with each other | Review class outline | Concept Review and analysis | First pass blockout of model in Zbrush (Dynamesh and Zmodeler workflow).
Week #2
Zbrush Second Pass
Further modeling of character | All base shapes and proportions are accounted for | Silhoutte readability matching concept | Secondary shapes and sculpting.
Week #3
Zbrush Final Pass
Final modeling of highpoly in Zbrush | Model matches concept in Neutral Pose | All secondary and tertiary shapes are accounted for | Model and sculpting is polished and ready for retopology.
The entire week is dedicated to retopology of the highpoly | Review principles of good topology for games | Address problem areas and things to consider when modeling for rigging/animation | Final lowpoly model is complete and ready for UVs/ Bakes
Week #5
UV Creation/ Texture Baking/ Substance Painter Setup
UV creation for lowpoly model | Explainer on smoothing groups and tangents for normal maps | Model setup and baking in Marmoset Toolbag | Lowpoly model and bakes/ Scene setup in Substance Painter
Week #6
Substance Painter Texturing Blockout
Texture Blockout in Painter | Explainer on setting up texture sets and export setting to Marmoset Toolbag or Unreal | Model and texture export to Marmoset Toolbag or Unreal Engine | Base project, material creation and scene setup in Marmoset Toolbag or Unreal Editor
Week #7
Substance Painter Texturing Second Pass
Texture and Material Second Pass in Substance Painter and Marmoset Toolbag or Unreal | Material refinement in Marmoset Toolbag or  Unreal | First pass lighting, camera, post-process in Marmoset Toolbag or Unreal
Week #8
MGear Rigging and Skinning (Optional)
Optional rigging and skinning using MGear in Maya | Continue iteration on textures, materials, lighting, scene in Marmoset Toolbag or Unreal
Week #9
Optional MGear Idle Animation and Posing
Create an idle animation / posed character using MGear | Posed model export to Unreal | Idle animation and export to Marmoset Toolbag
Final Model, Textures, Materials, Lighting, and Post-Process | Final Renders from Marmoset Toolbag or Unreal Editor | Render shots and comps for Portfolio/Social Media
STUDENT GALLERY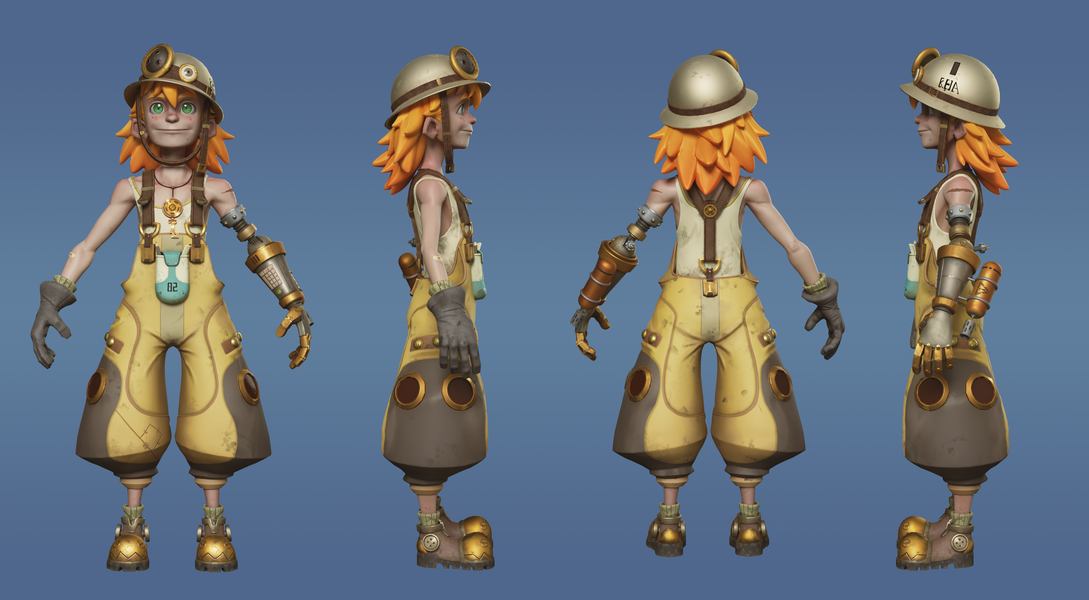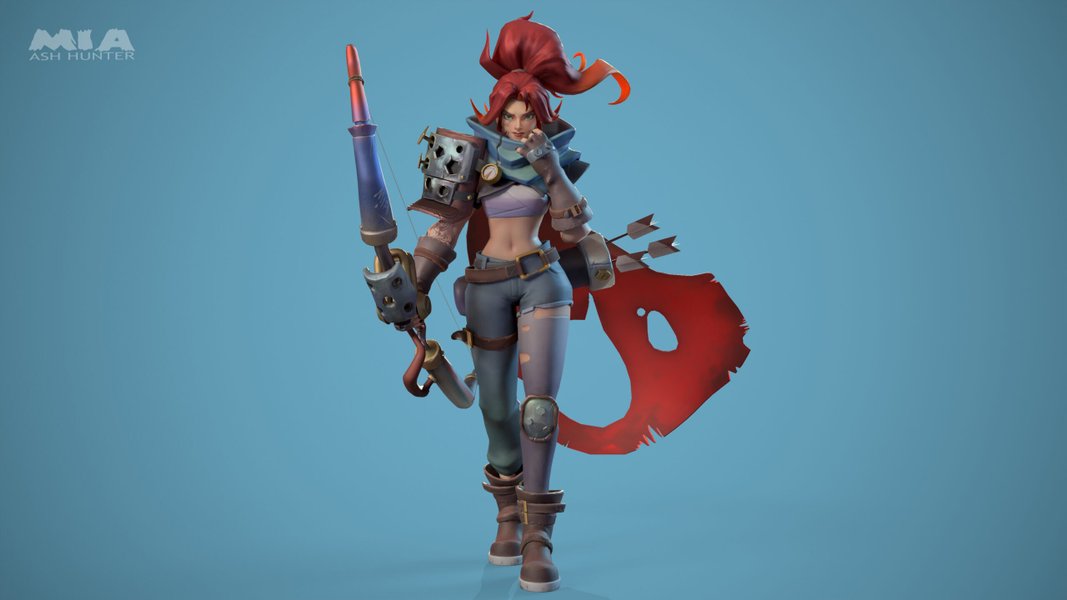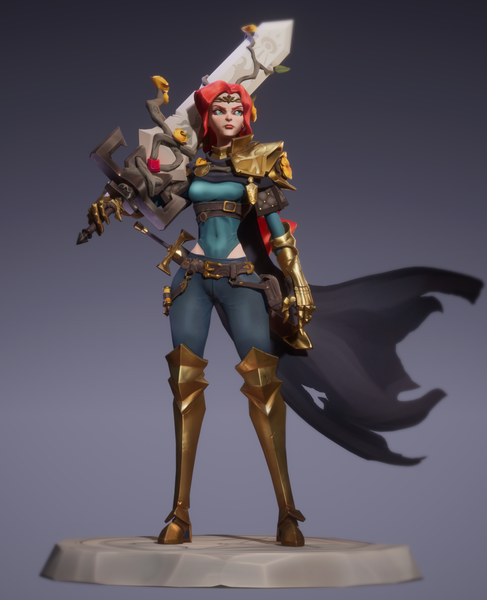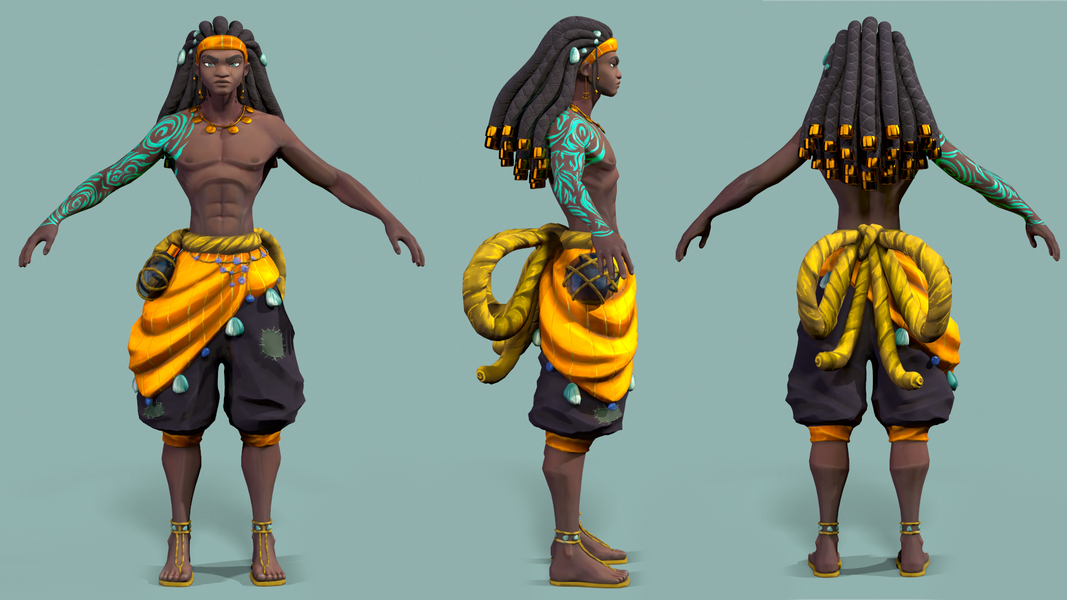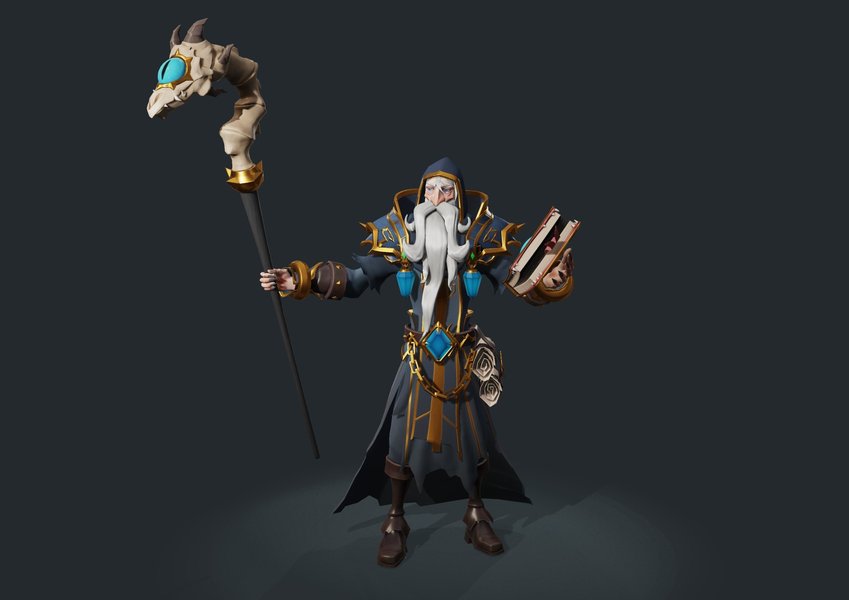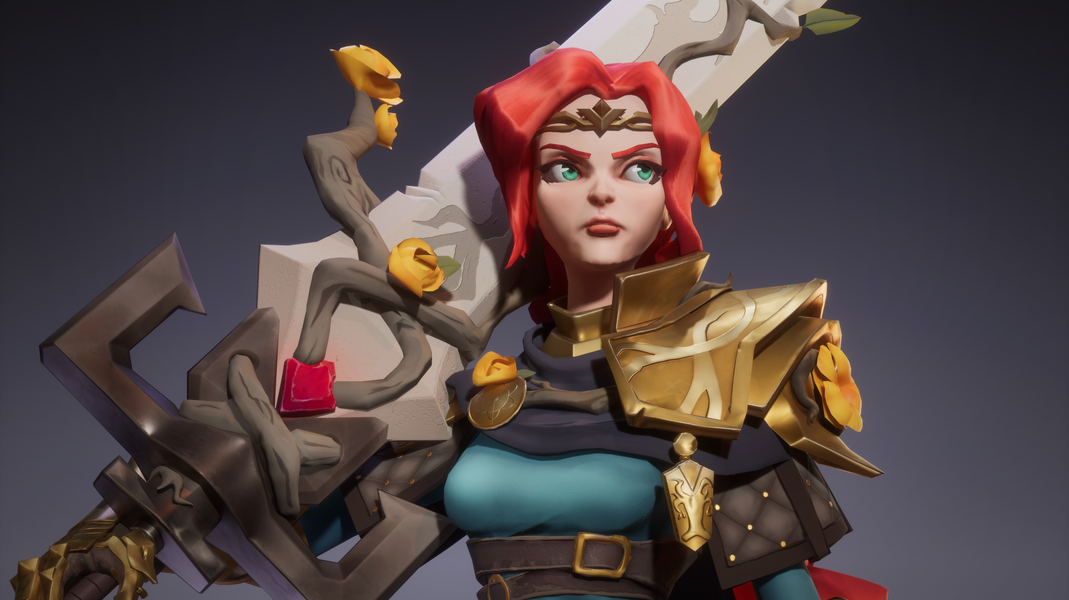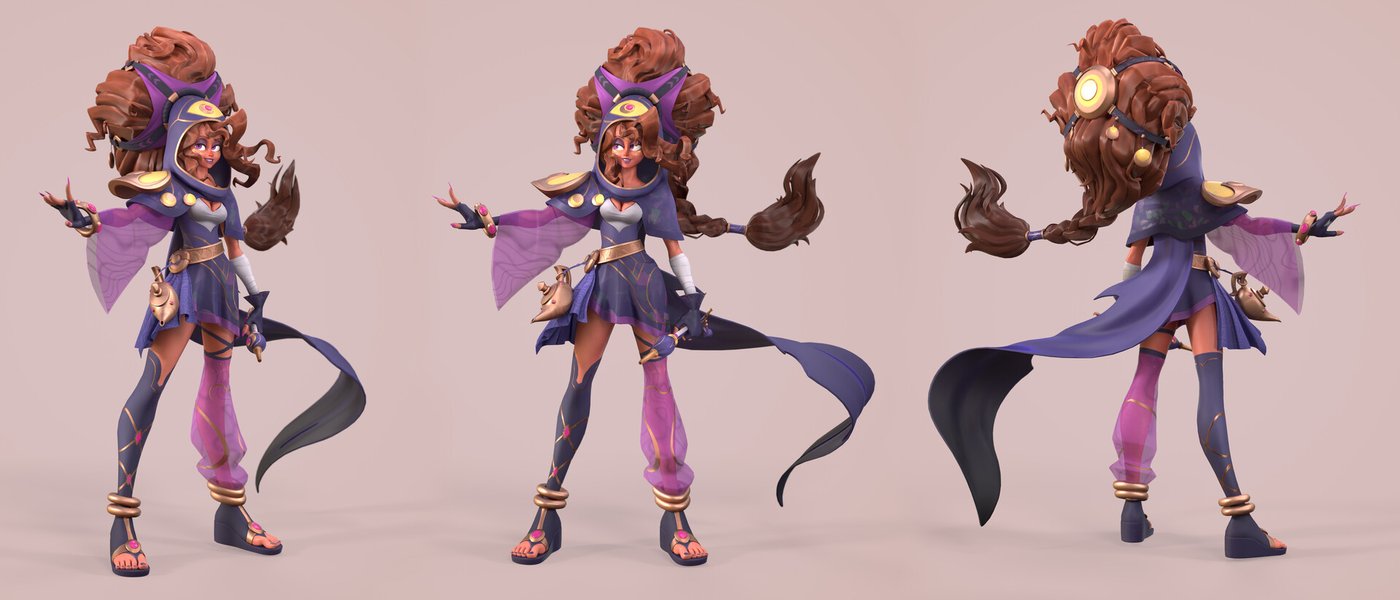 Bringing out the best in talent

Character Artist
Course Start: Jan 23, 2024
Weston Reid is currently the Lead Character Artist for Moonshot Games. He has over 14 years of professional experience in videogame development. In those years he's worked on many types of games, with various art styles to match. That range of experience has helped mold him into the artist and game developer he is today. As a lead character artist over the last 6 years, he's learned and experienced much about what studios look for in character art. Now he wants to share some of that with you. His passion for stylized art focuses on core art principles like shape language, silhouette, value range, and color theory. His students will leverage workflows inside of Zbrush, Substance Painter, 3DCoat and more to maximize quality and efficiency. When not making art, he loves to hike, take road trips with the top down, barbeque some grub, and play videogames
Instructor's Gallery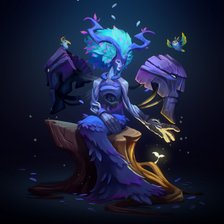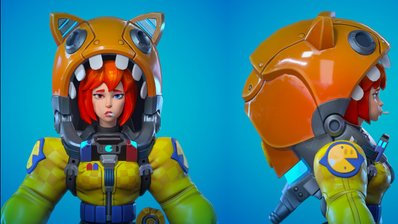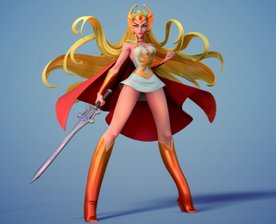 PRICING SCHEDULE
Even though our courses are the most affordable for the quality of education, these finance options allow you to focus on your goals instead of the barriers that keep you from reaching them.
Winter TERM REGISTRATION
Now Open
Oct 12, 2023 - Jan 29, 2024
COURSE BEGINS on Jan 23, 2024

What makes this learning experience unique?
PERSONALIZED FEEDBACK
Receive personalized feedback on all assignments from the industry's top professionals.
LIFETIME ACCESS
Enjoy lifetime access to the spectrum of course content, including lectures, live Q&As, and feedback sessions.
CERTIFICATION
Show off your Certification of Completion when you turn in 80% of course assignments.
FLEXIBLE LEARNING
Learn anywhere, anytime, and at your own pace with flexible, online course scheduling.
Testimonials
This is the most complete course that I've ever taken. Weston has a good teacher and I learned a lot in this mentorship. All the steps are clear and the Q&A solved a lot of doubts that I had in the course.
Rick
[This course] helped me understand how to better my stylized characters by understanding more about silhouette readability, posing, texturing in a more stylized/cartoony way while staying consistent with the chosen style
Alysia
Not only did I get a wealth of information on modeling, sculpting, and texturing, I got a good deal of information on the more technical aspects of the pipeline (topology, rigging, ect.) Really great part of the course that helped me break through a few walls.
Trevor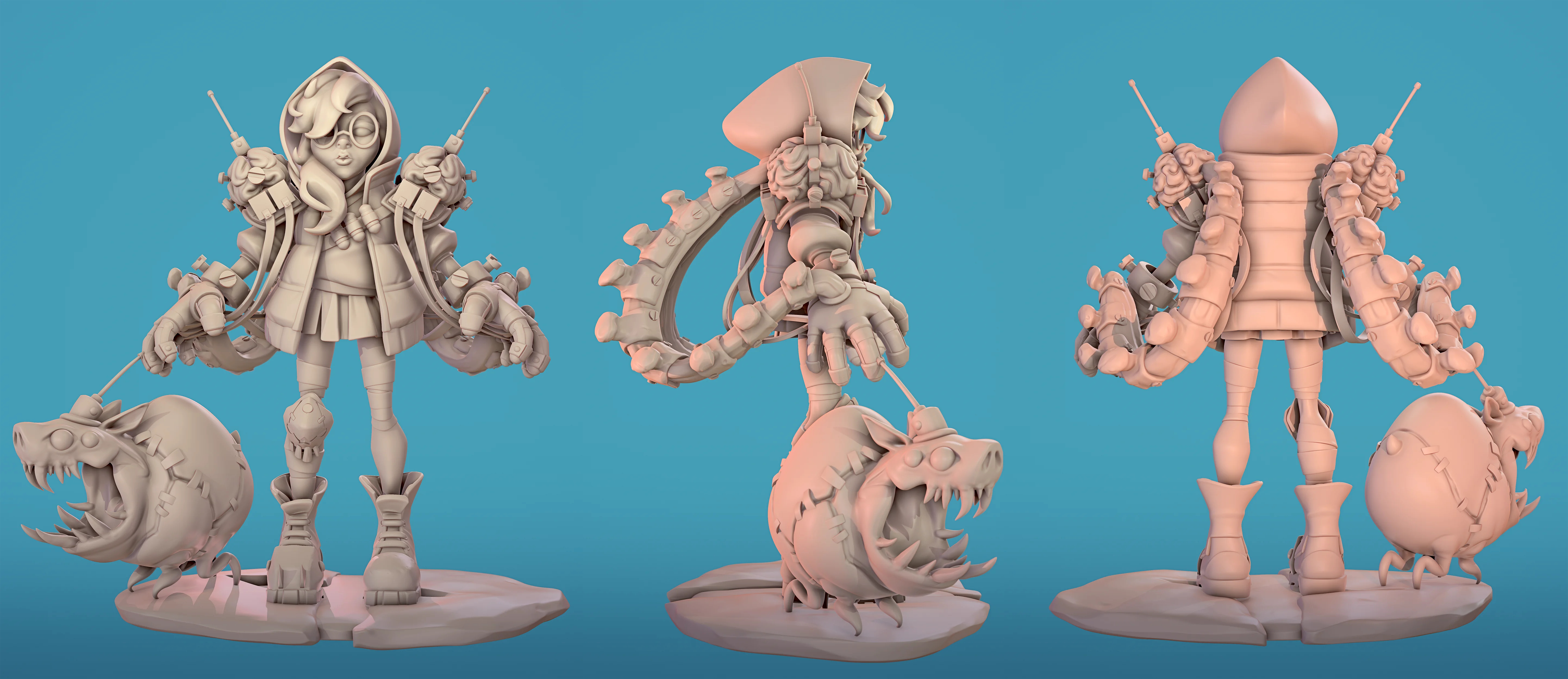 Need guidance? We're Here to Help.
We can help with admissions questions, portfolio review/course recommendations!
What are you interested in?