Create Hand-Painted Characters

In this course, students will learn how to model and texture a stylized, handpainted model from Weston Reid, a Lead Character artist at Moonshot Games. Over 8 weeks students will learn the principles and workflows to model and texture a bust using Zbrush, Substance Painter, 3DCoat, Photoshop, and Marmoset Toolbag. Topics covered include dynamic subdivision, Zmodeler, Substance Painter greyscale generation, 3DCoat and photoshop painting, and rendering/ presentation in Toolbag. Student will learn about shape and silhouette, value range, and color theory among other principles. The course will also cover how to use a combination of zmodeler/dyanmic subdivision with dynamesh/zremesh workflows to make a clean stylized model. Students will learn how to interpret stylized concepts into 3D and how to problem/improve areas in 3D; how to utlize bake maps to expedite the texturing process; and how to handpaint texture and the concepts of value, gradients, color theory, and light. Finished work will be a stylized bust from concept in both Zbrush and as a lowpoly game art model using a flat unlit texture.
Please note, this course is not suited for beginner to intermediate students.

Registration Period
Oct 12, 2023 - Jan 29, 2024
Course Start
Jan 23, 2024
Assignment
Due each week. Expect to spend 10-20 hrs/wk viewing lectures, Q&A, and time on assignments.
PREREQUISITES
Strong foundation in digital painting, moderate knowledge of Zbrush/Photoshop and Maya/Modo/3DMax/blender, basic knowledge of Substance Painter/ 3D Coat and Toolbag. Recommend course prereq: Zbrush for Concept & Iteration, Anatomy for Production, Stylized Characters in 3D, Character Creation for Games and Digital Painting. Must have moderate knowledge of retopology & uv workflows.
MATERIALS
Zbrush, Substance Painter, 3DCoat, Marmoset Toolbag and a 3d modeling package of choice ( maya, max, modo, etc etc )
The more you know, the better.
Week #1
Introduction/ Course Overview/ Zbrush Blockout
Review Course Syllabus | Discuss workflow overview using Zbrush, Substance Painter,3DCoat,Photoshop | Review production requirements (naming conventions, file size, format, etc.) | Priciples of good stylized modeling ( silhouette, exaggeration ) *Blockout Modeling using Zmodeler, Dynamic Subdivison, Crease Edge, Dynamesh
Week #2
Zbrush Secondary Pass/ Polish
Cleanup shapes from blockout pass | Secondary Shapes using Zmodeler and Dynamic Subd; Crease Edge for clean shapes | Secondary Shapes using Dynamesh/Zremesh  | Detail work and exporting to toolbag
Week #3
Lowpoly Retopologize and UVcreation/baking
Export highpoly model for Retopologization | Principles of good topology | UV generation and proper usage of 0-1 UV space | Seperate UV and materials for special material types ( transparency etc etc ) | Using Toolbag for baking and fixing bake errors
Week #4
Handpainting basics and theory
Overview of prop models and the material types they represent | Material type descriptions and properties | Greyscale Value range layer stack and 3d coat texturing | Gradient application in Substance Painter and finalizing in 3dCoat,Photoshop | Material and texture application in Toolbag
Week #5
Greyscale Texture Pass 1
Overview of Substance Painter greyscale stack | Texture Export for 3dCoat | Texturing workflow and philosophy | Light/Shadow and Value Ranges | Material types and reflection
Week #6
Greyscale Texture Pass 2
Continued Refinement of greyscale | Texture Export and reimport to Substance Painter | Levels Adjustment and correction | Applying color gradients to greyscale in Painter | Exporting color diffuse back to 3dCoat
Week #7
Color Texture Pass
Color pass texturing in 3dCoat,Photoshop | Shape and Value Cleanup | Special Material Types texturing
Week #8
Final Polish and Posing for Render
Final Model and Texture | Model and texture polish and tweaks | Camera setup in Toolbag | Color Correction and Rendering Presentation | Turntables and Model Viewer Scene
STUDENT GALLERY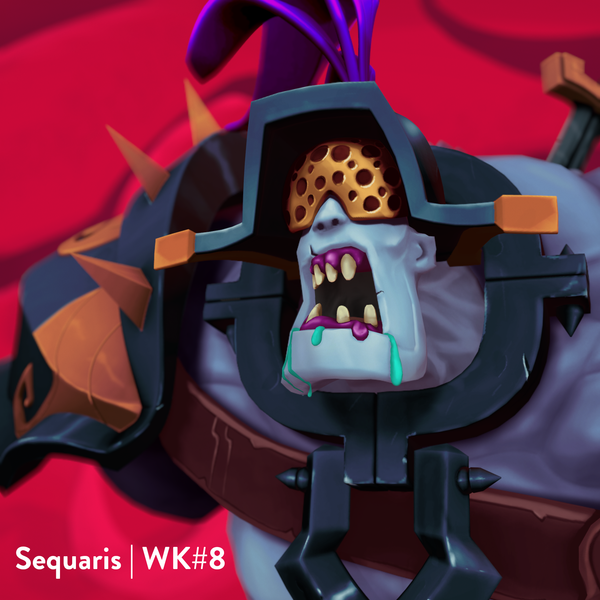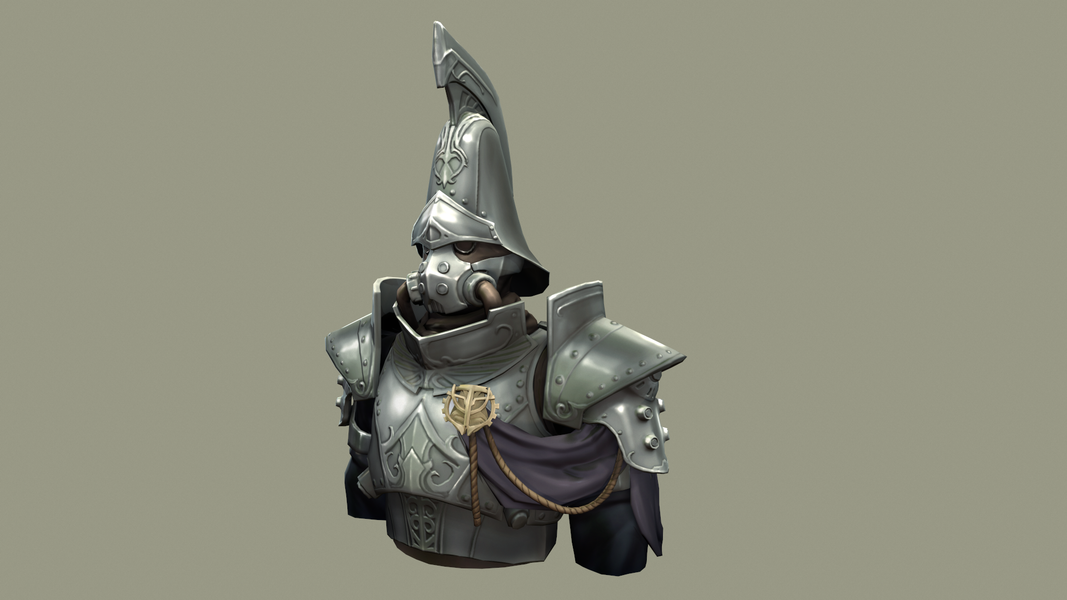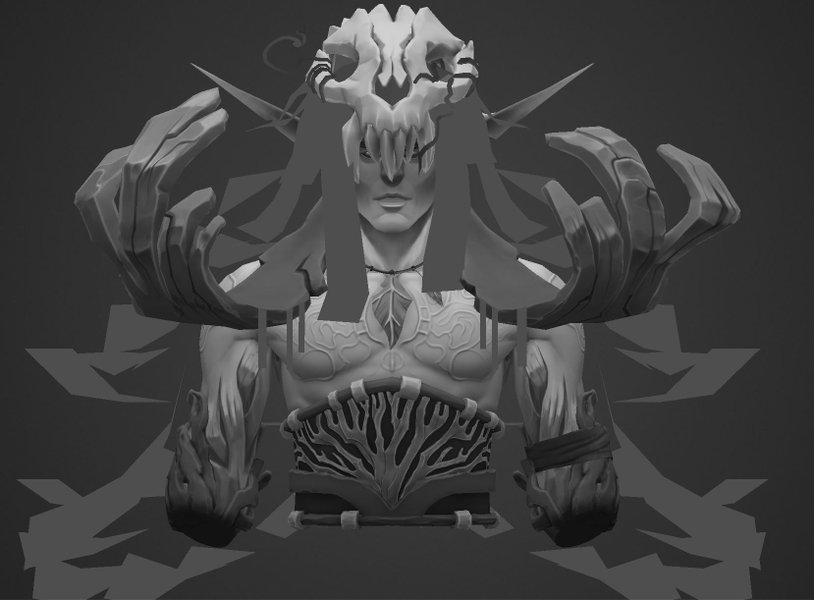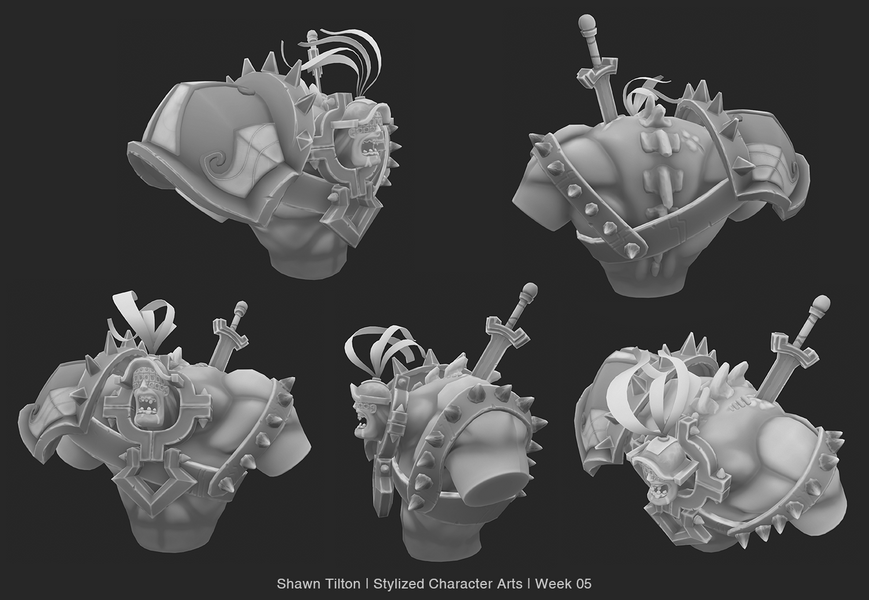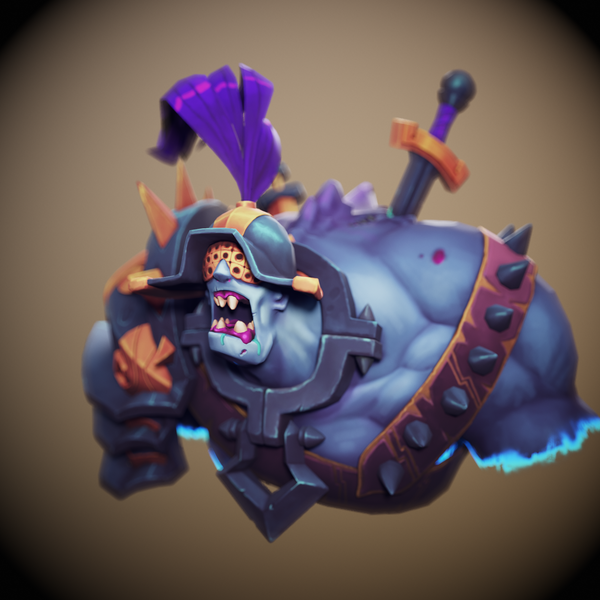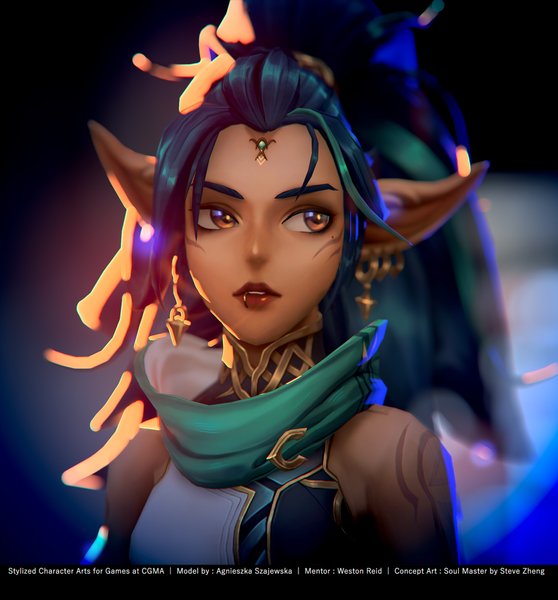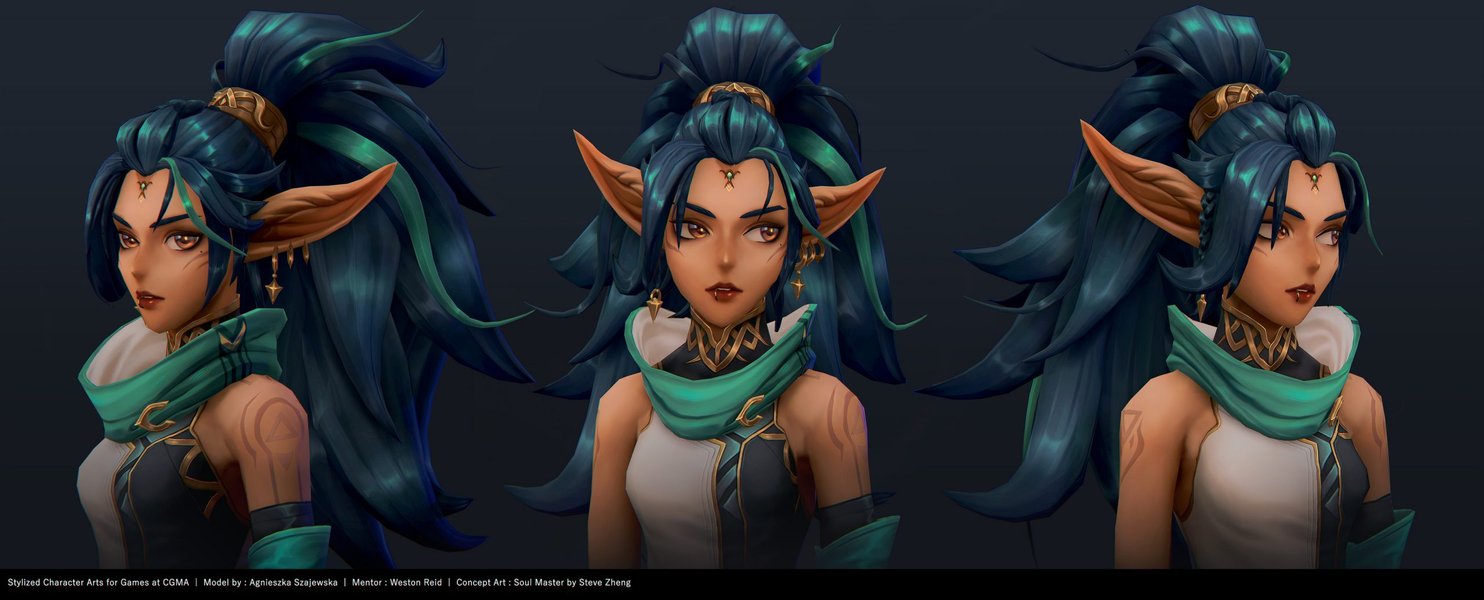 Bringing out the best in talent

Character Artist
Course Start: Jan 23, 2024
Weston Reid is currently the Lead Character Artist for Moonshot Games. He has over 14 years of professional experience in videogame development. In those years he's worked on many types of games, with various art styles to match. That range of experience has helped mold him into the artist and game developer he is today. As a lead character artist over the last 6 years, he's learned and experienced much about what studios look for in character art. Now he wants to share some of that with you. His passion for stylized art focuses on core art principles like shape language, silhouette, value range, and color theory. His students will leverage workflows inside of Zbrush, Substance Painter, 3DCoat and more to maximize quality and efficiency. When not making art, he loves to hike, take road trips with the top down, barbeque some grub, and play videogames
Instructor's Gallery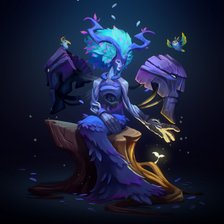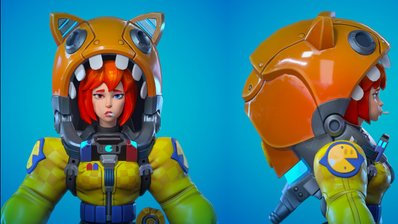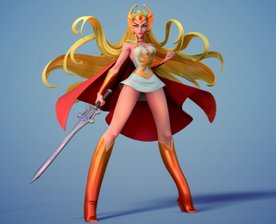 PRICING SCHEDULE
Even though our courses are the most affordable for the quality of education, these finance options allow you to focus on your goals instead of the barriers that keep you from reaching them.
Winter TERM REGISTRATION
Now Open
Oct 12, 2023 - Jan 29, 2024
COURSE BEGINS on Jan 23, 2024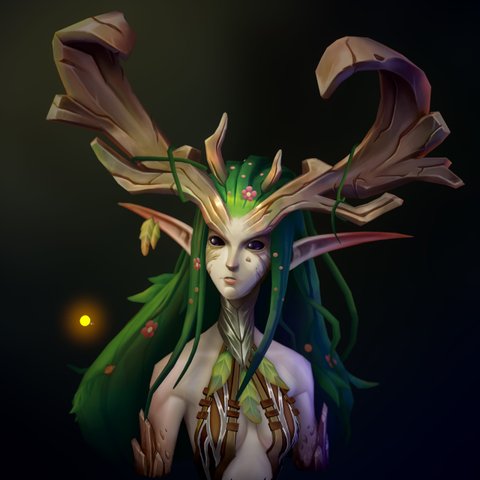 What makes this learning experience unique?
PERSONALIZED FEEDBACK
Receive personalized feedback on all assignments from the industry's top professionals.
LIFETIME ACCESS
Enjoy lifetime access to the spectrum of course content, including lectures, live Q&As, and feedback sessions.
CERTIFICATION
Show off your Certification of Completion when you turn in 80% of course assignments.
FLEXIBLE LEARNING
Learn anywhere, anytime, and at your own pace with flexible, online course scheduling.
Need guidance? We're Here to Help.
We can help with admissions questions, portfolio review/course recommendations!
What are you interested in?