Create portfolio-ready weapons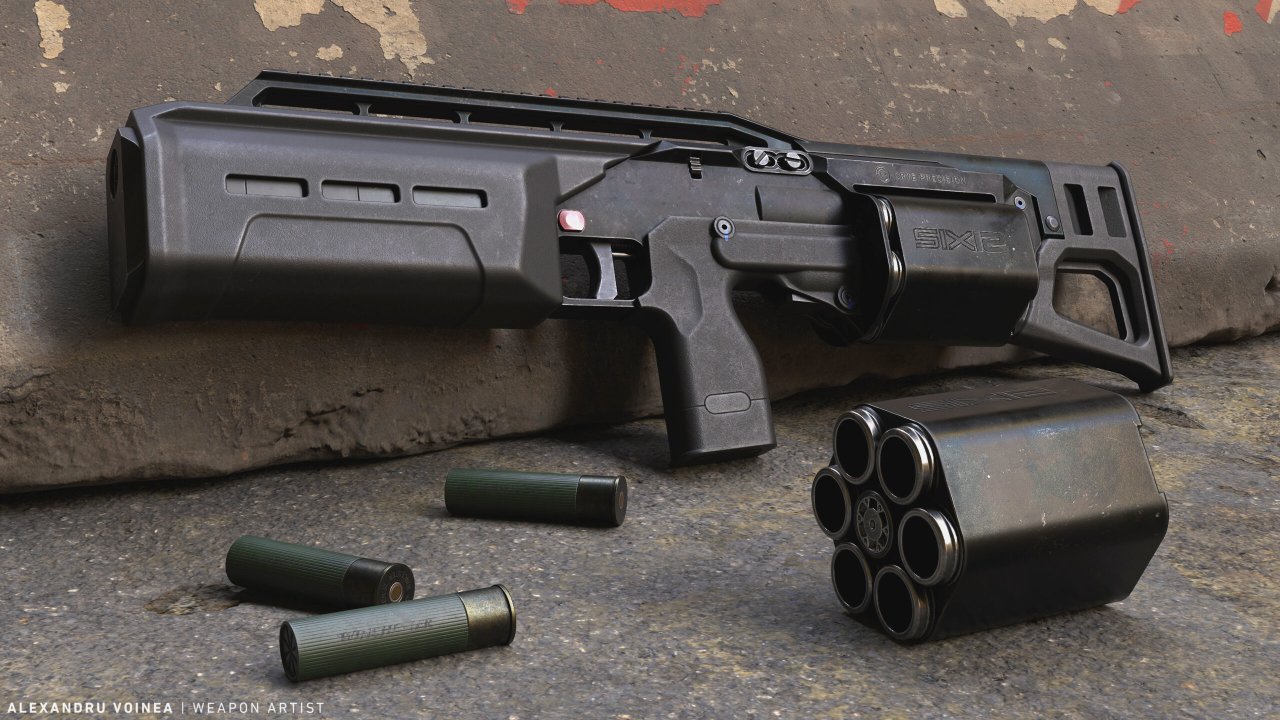 This course focuses on the creation of weapons for the video-games industry. Students will go through every step of the process, from gathering references and understanding the asset, to modeling and texturing using latest industry-standard techniques and finally, creating portfolio-ready renders in a real-time environment.
Registration Period
Apr 25, 2023 - Jul 17, 2023
Course Start
Jul 16, 2023
Assignment
Due each week. Expect to spend 10-15 hrs/wk viewing lectures, Q&A, and time on assignments.
PREREQUISITES
Basic 3D Modeling skills, Basic Understanding of Zbrush, Basic UV Unwrapping skills, Basic Texturing skills
MATERIALS
Autodesk 3dsmax, Zbrush, RizomUV, Adobe Substance 3D Painter, Adobe Photoshop, PureRef, Marmoset Toolbag
The more you know, the better.
Week #1
Introduction and Blockout
Self Introduction | Firearms Terminology | Reference board | Scene Setup | Gun Blockout | Summary and assignment

Week #2
Detailing the Model
High Poly Workflows | Subtractive modeling with Booleans | Additive modeling for organic shapes | Plane modeling for thin geometry | Summary and assignment
Week #3
Finishing the High Poly Model
Completing the rest of the weapon details | ZBrush for Metal Parts - General Polish for Edge Highlights | ZBrush for Plastic Parts - Boolean Operations and Custom Polish | Summary and Assignment
Week #4
Low Poly Model and UV Unwrap
Low Poly Model Optimization - First Example | Low Poly Model Optimization - Second Example | Material ID tagging for Better Texel Density | Texel Density Distribution for FPS Games | UV Unwrapping | UV Packing | Summary and Assignment
Week #5
Normal Map and Basic Texturing
Normal Map Baking | Scene Setup for Texturing | Texturing - First Pass | Texturing - Second Pass | Summary and Assignment
Week #6
Texture Refinement and Rendering
Texturing - Third Pass - Part 1 | Texturing - Third Pass - Part 2 | Rendering - Still Images | Rendering - Turntable Animation | Summary and Assignment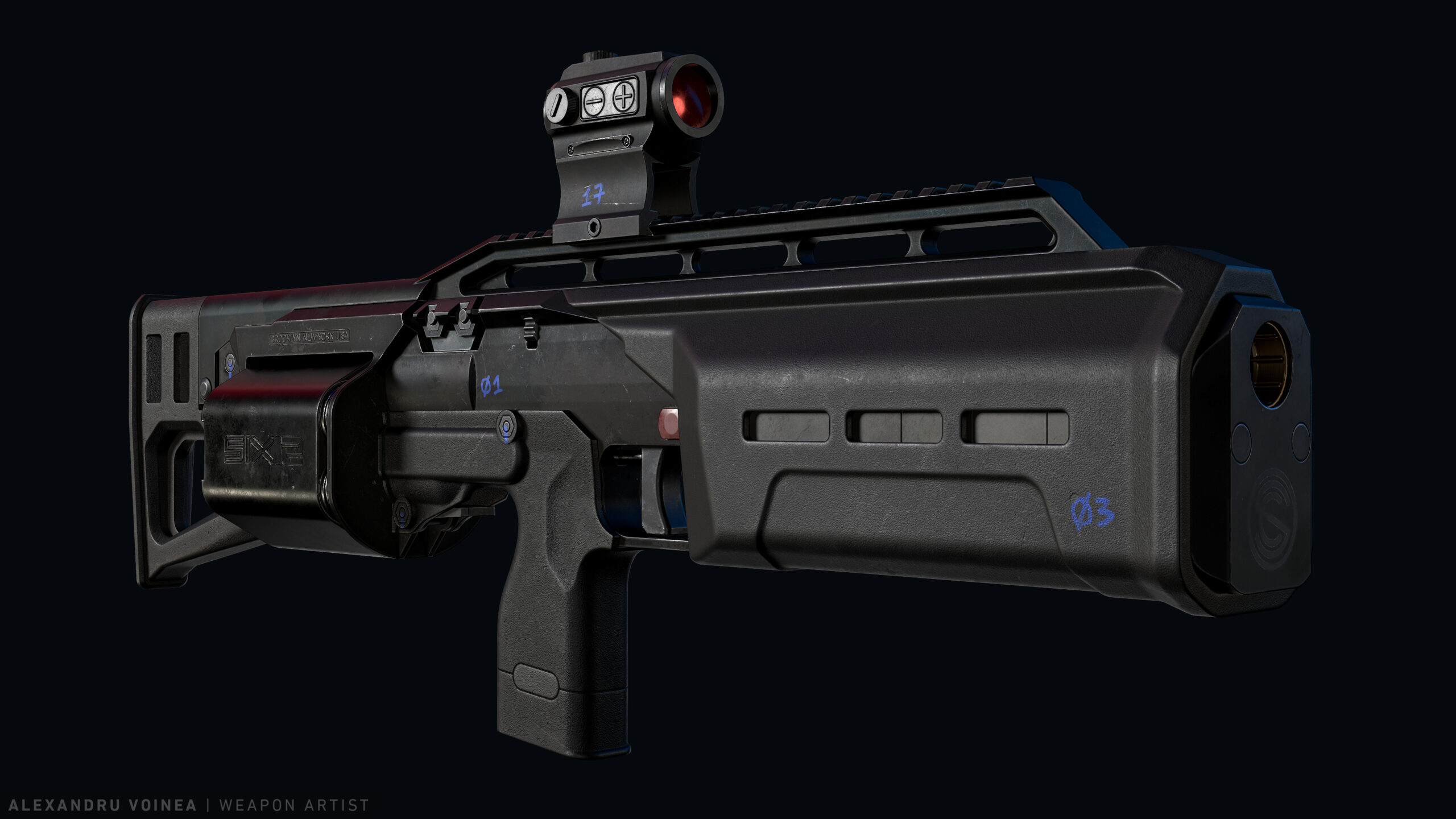 Unleashing your creativity

Senior Hard Surface / Weapon Artist
Alexandru Voinea is a Senior Hard Surface / Weapon Artist with over 8 years of game-industry experience. Having worked on multiple AAA titles such as "Tom Clancy's Ghost Recon Breakpoint", "Call of Duty: Modern Warfare Remastered" and "Mafia III", he is currently part of Reikon Games, where he helps oversee the Weapon Assets Department. Previously he worked for studios such as Creative Assembly, Ubisoft and AMC RO Studio. His academic experience includes teaching 3D Art at the National University of Arts in Bucharest, Romania.
Instructor's Gallery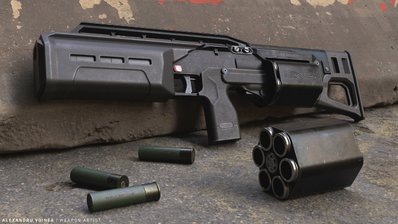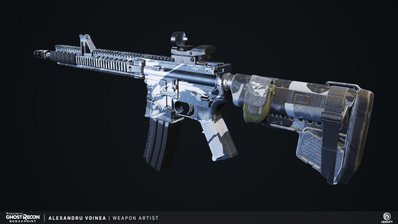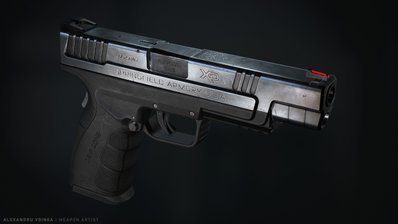 PRICING SCHEDULE
Even though our courses are the most affordable for the quality of education, these finance options allow you to focus on your goals instead of the barriers that keep you from reaching them.
Summer TERM REGISTRATION
Now Open
Apr 25, 2023 - Jul 17, 2023
COURSE BEGINS on Jul 16, 2023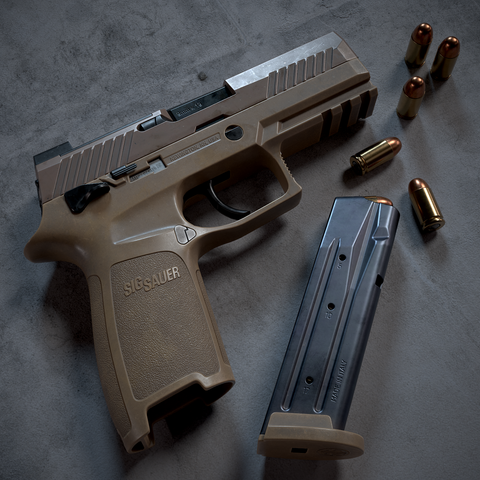 What makes this learning experience unique?
PERSONALIZED FEEDBACK
Receive personalized feedback on all assignments from the industry's top professionals.
LIFETIME ACCESS
Enjoy lifetime access to the spectrum of course content, including lectures, live Q&As, and feedback sessions.
CERTIFICATION
Show off your Certification of Completion when you turn in 80% of course assignments.
FLEXIBLE LEARNING
Learn anywhere, anytime, and at your own pace with flexible, online course scheduling.
Need guidance? We're Here to Help.
We can help with admissions questions, portfolio review/course recommendations!
What are you interested in?